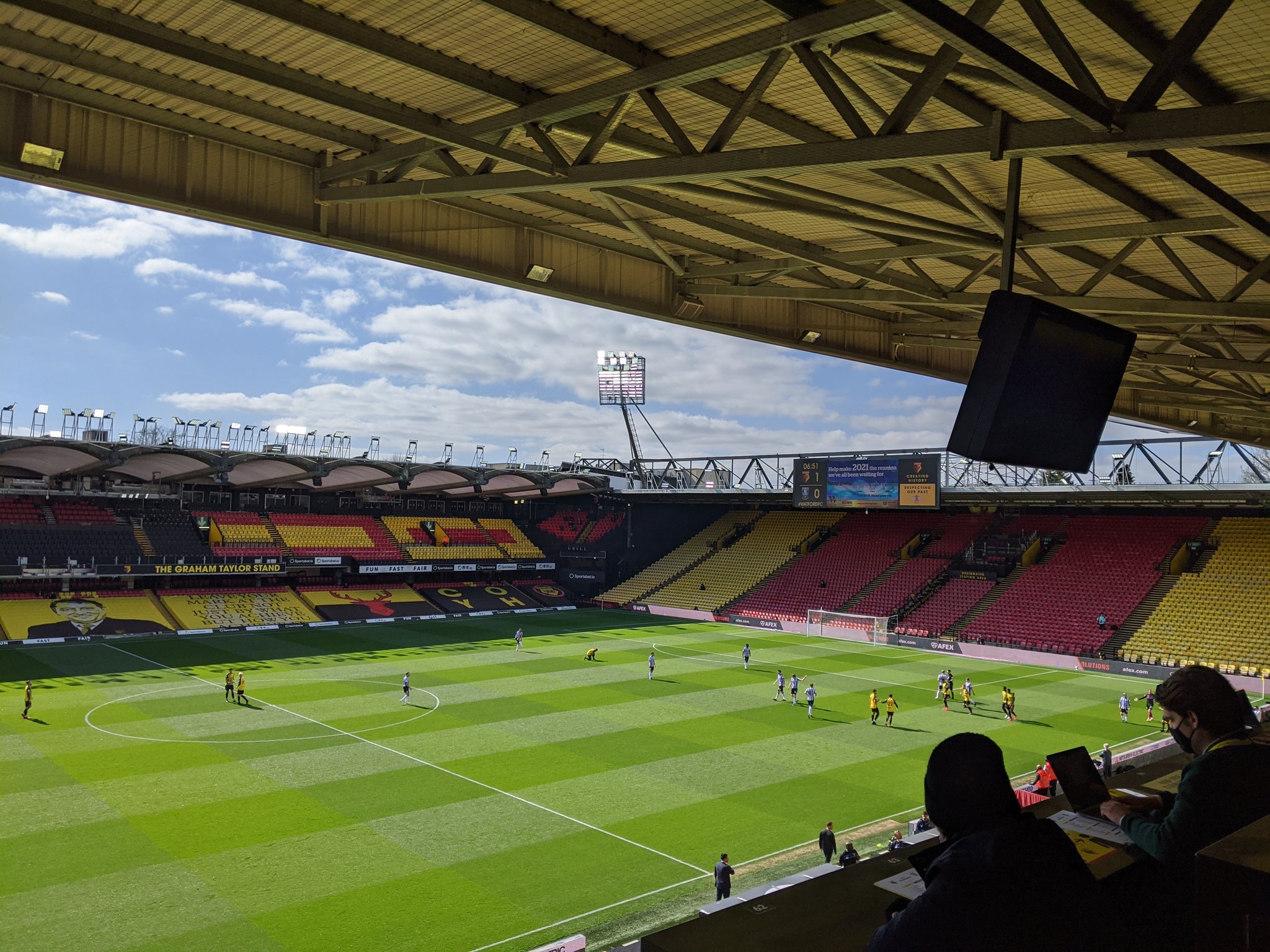 Post Match Quotes: Watford 1 Sheffield Wednesday 0
The quotes post Watford's 1-0 victory against Sheffield Wednesday
Watford manager Xisco Munoz was pleased with his side's performance as the Hornets held on to a 1-0 victory against Sheffield Wednesday at Vicarage Road.
Owls Assistant Jamie Smith was proud of his team, despite the result that ended a two game unbeaten run.
Xisco Munoz said:
"The mentality of our players was excellent. They understand our game plan perfectly. Today we were up against very good opponents who played very well.
"We continue with another clean sheet and it's important that our players continue to give more for the team.
"I think it was a goal and the referee was good. If you know about football then you'll know that was 100% a goal.
"We will see how Joao Pedro is tomorrow and we will know exactly what is wrong.
"We are winning with our team. Every day we improve and we try to give better.
"We are working very hard and we need to keep going with the same attitude.
"The first objective this season is the Plays Offs, the second objective is to take second position and if it's possible then we can think about the top.
"We are very ambitious and the team is very ambitious.
"Everyone will give their best and we will try to give the best for our club.
"We are prepared now for the next game. The next three points is the most important. I am only focusing on the next game.
"I can only say that we can do more with our fans and we miss them. We wont stop this form and everything will be better when we play in front of fans. They can help us in all different situations and football is for the fans."
Jamie Smith said:
"I'm disappointed for the lad today.
"I felt we did enough to get something out of the game today.
"Look at the stats, the game was even. We were well in the game.
"It's good that we are creating opportunities and hopefully we can continue creating opportunities.
"I've had a brief look at the Watford goal and it looks offside. The first pass into Sarr looked offside.
"The officials said that because Lees got the final touch, it was a goal. If the attacker put it in then it would have been offside.
"I found out yesterday that Darren Moore had stayed behind. He's okay and watched the game. He had contact with us throughout the game.
"I don't know at this stage how long I will be in charge for.
"We'll watch today back as a team and we'll reflect from it, learn from it and move on.
"We are 100% confident that we will stay up. The players have been fantastic for us."
Ismaila Sarr added his thoughts on today's win:
"I'm feeling much better now. I worked a lot during the international break and now I am fit."
"I am very happy with today's performance. All I can do is to continue working hard.
"The supporters give you that extra push to win the game. Now they are not here, but we will continue to push until they are back.
"I think they are just rumours [about moving away from the club]. I still have three years on my contract and I want to stay.
"The intensity is much higher in the Championship, but the Premier League is what we are working for.
"I love playing with Kiko [Femenia] and we understand each other on the pitch.
"The main goal is to keep gaining points. It's not important if we win the league or not, our goal is the Premier League.
"It's very important to stay loyal because supporters make sacrifices to support us.
"Every game is like a final at this stage of the season. There are no easy games in the Championship and I expect a tough game against Middlesbrough."