Vacancies
As a community radio station, Vibe 107.6 FM provides fantastic experience and training to aspiring broadcasters, producers, programmers, and journalists in the area. Please check this page regularly for any open vacancies.
We are currently looking to recruit a new Social Media Manager!
Vibe 107.6 FM is looking for a new Social Media Manager! This is a great opportunity to work in the media sector, optimising Vibe 107.6 FM's presence on social media channels. Our main objective is to develop brand credibility and advocacy whilst engaging with a demographic aged 20 – 40 years old.
Activities will include:
Producing content

Content strategy and implementation

Developing brand awareness

Generating online engagement

Supporting client advertising campaigns

Working with presenters to produce a uniform tone of voice

Attending the monthly meeting with the team
An interest in radio and Vibe 107.6 FM would be very beneficial.
Essential duties:
Develop social media strategy.

Provide consistent and engaging content, with a clear call to action.

Create, edit and manage content using a variety of formats including video, images, and blogging. (A proficiency in Photoshop and an ability to edit videos would be helpful in this context).

Influence and coordinate the design of social media homepages.

Monitor trends using various social media tools, channels, and applications in order to translate qualitative data into recommendations and plans for Vibe 107.6 FM's approach to social media.
Qualifications and Experience
An understanding of Marketing either in theory or practice, and previous work experience is equally valuable.

Awareness of content marketing theory and application.

Experience in both the creative and analytical aspects of digital communications.

Display in-depth knowledge and understanding of social media platforms (including Facebook, Twitter, YouTube, Instagram, and Linked In), and how these platforms can be fully utilised.

Strong writing and language skills.

Team player with the confidence to take the lead on guiding presenters in social media practice and in implementing Vibe 107.6 guidelines.
Hours are flexible and the role can be based on your needs. It could also be suitable as a university placement for someone who lives in the area or can work remotely. Vibe 107.6 FM is located less than 5 minutes walk from Watford Junction station and within walking distance (approx. 20 minutes) from Watford Metropolitan tube station.
Previous team members have gone on to work for Capital, KLFM, talkRADIO, talkSPORT, Inrix, Heat Radio, Heart, Kiss, and LBC plus TV channels Sky and E!
Please note that as a not-for-profit radio station, this is a voluntary role and you must be over 18 years of age to apply. To apply, please email your CV and a cover letter explaining why you would be suitable for the Social Media Manager role to vacancies@vibe1076.com by midnight on Sunday 9th May 2021.

Want to know what it's like volunteering at Vibe 107.6 FM? Then read on!
"I joined Vibe 107.6 looking to further my programming and production skills acquired at University and student radio. Since Vibe 107.6 is run close to a commercial station, you get the best training, experience and networking opportunities to progress your career. Being here has allowed me to learn RCS products (Zetta, G Selector and Airwaves), PhoneBox and studio management awareness, which is so important when you step up to produce in commercial radio" Ryan Thrussell - General Manager, Vibe 107.6 FM and Producer, talkRADIO.
"I joined Vibe when I was 18, after doing two months of student radio. It's a great place to build up your on-air miles because of the great studio setup, and the way it's run is very similar to that of a commercial station. Vibe 107.6 is one of, if not the best, community radio station to get involved with if your future aspirations are in radio" Chris Ros - Presenter, Capital Extra.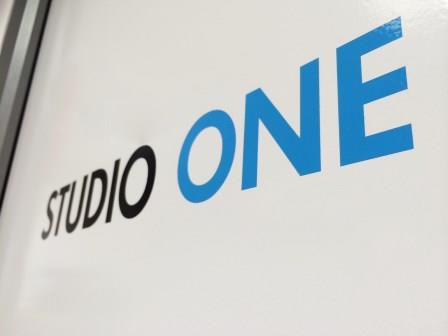 "Volunteering at Vibe 107.6 was a fantastic experience, and played a huge part in my career. The station is run at such a high standard, and volunteering there I got to learn how to do so many things that are now part of my job. It gave me the practical experience I needed to move forward with my career and feel confident in knowing what I was doing. On top of this, it's a lovely station to volunteer at! I'm still friends with many of the people I met at Vibe 107.6 FM, and have really fond memories of my time there." Emma Jones - Drivetime Presenter, Fire Radio.
"I knew nothing about radio when I first started volunteering at Vibe 107.6 FM but after 3 years I have left the station to work as a full-time presenter for a national radio station! Volunteering at Vibe 107.6 FM has taught me so many skills and has really enhanced my presenting skills plus I've met lots of great people along the way. It's a fab station and is really well known amongst other commercial stations which is a huge bonus! I've enjoyed every minute there and I know that anyone else who volunteers at the station will feel the same!"​ Rezzy Ghadjar - Presenter, Heat Radio.
''Being part of the programming and events team at Vibe 107.6 has been so key in developing the skills and experience that I needed to pursue a career in audio production. It is the perfect place to grow within the broadcasting and music industry and really get stuck in with everything Vibe has to offer! I have absolutely loved working with the best team of hardworking and wonderful people, and will forever be grateful to Vibe for helping me to get where I am now!'' Jessica Cooke, Audio Publishing Operations Assistant - Penguin Random Publishing House