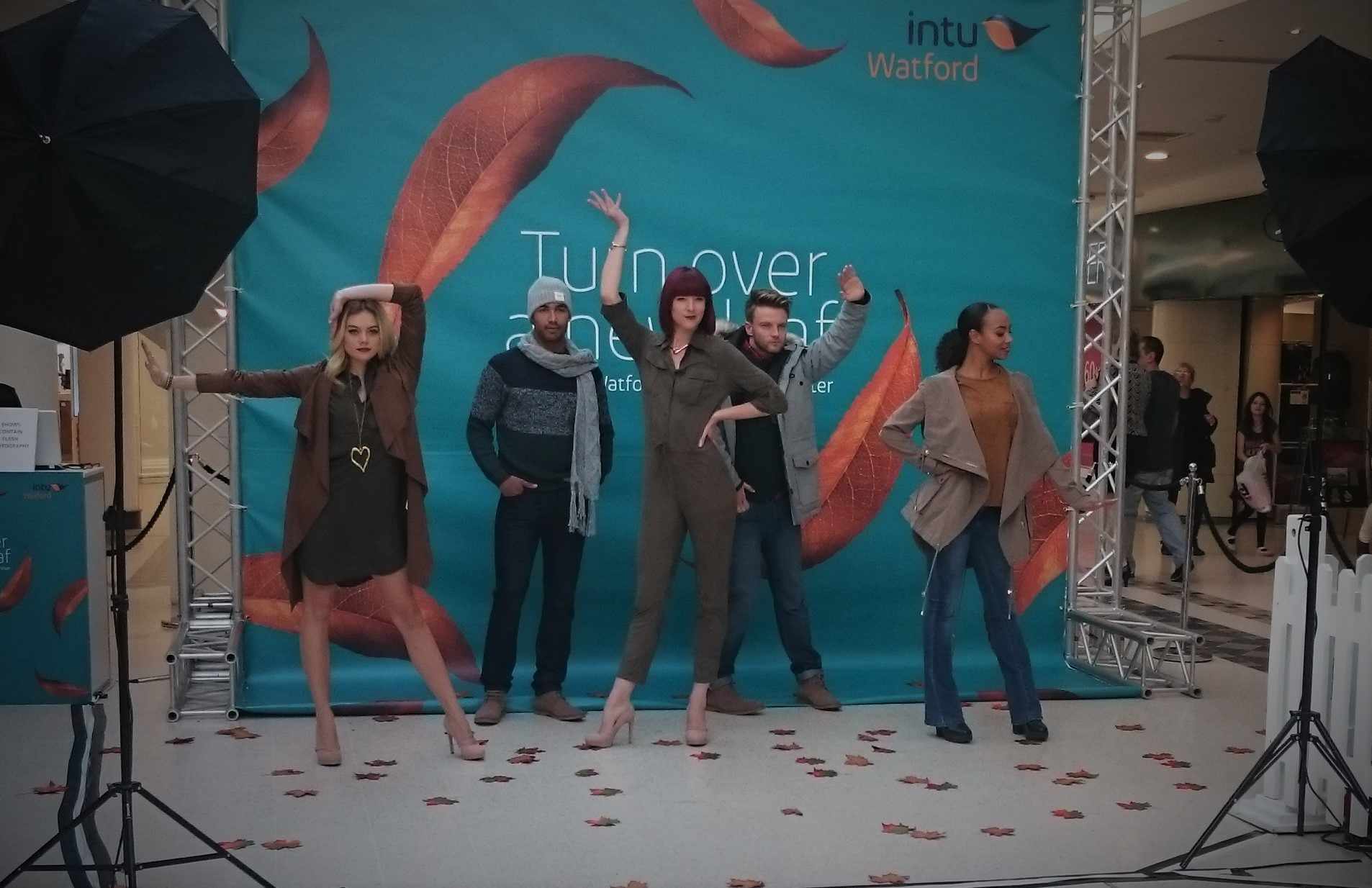 "We want to give people inspiration" says intu Watford spokesperson as the fashion shows open today.
The shows are part of a new concept to promote autumn fashion from the shopping centre's retailers and "inspire" the public in styling themselves.
Leigh Brooks, intu Watford's Marketing Manager, said: "There's 20 shows a day over two days – today and tomorrow – and each show represents a different retailer within the centre.
"We want to give people inspiration for their autumn fashion and to showcase the retailers we've got in the centre."
The chic exhibition opened at 11am opposite Next in the lower mall. 5 models took to the photoshoot stage to flaunt clothing from Primark and Kiss.
They also performed a quirky and flashy dance routine to a dozen spectators and shoppers, as the photographer captured their styles.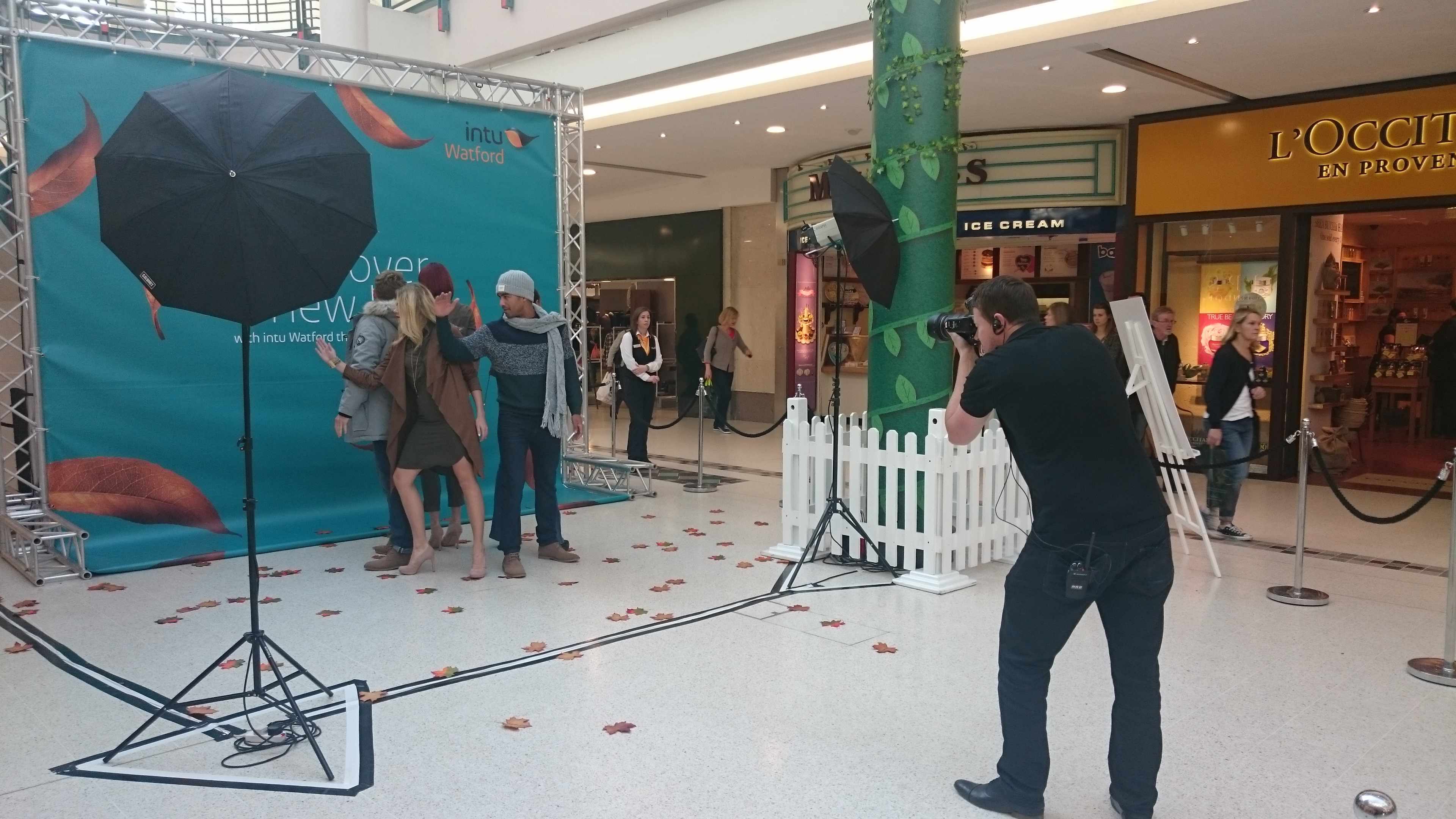 Ms Brooks is hopeful the "the crowd will build" over the next 5 minute shows, running till 5pm, and enjoy them.
She added: "The mall's not that busy so it wasn't a big crowd but by lunchtime, and this afternoon, as well as tomorrow, the centre will be very busy.
"A lot of people will come out and hopefully most of the retailers will come out and watch the shows as well!"
Ray Bulman, an unexpected viewer, caught the show while shopping and even bagged freebies.
The 85 year-old retired Journalist, from Edgware, along with many other spectators, received a free intu shopping bag and photographs showing where the modelled styles where from.
He said: "I thought the show was very interesting, bearing in mind that I wasn't expecting it. I was just sitting here waiting for my wife!
"To find out the centre is offering the public the opportunity to see some of the products being distributed here is very good. I enjoyed it!"
The fashion shows continue tomorrow from 11am to 5pm, in front of Next and John Lewis.
There is also a competition in the spirit of fashion rewarding a £1000 gift card. For more information, click here.
Written by Isaac Ouro