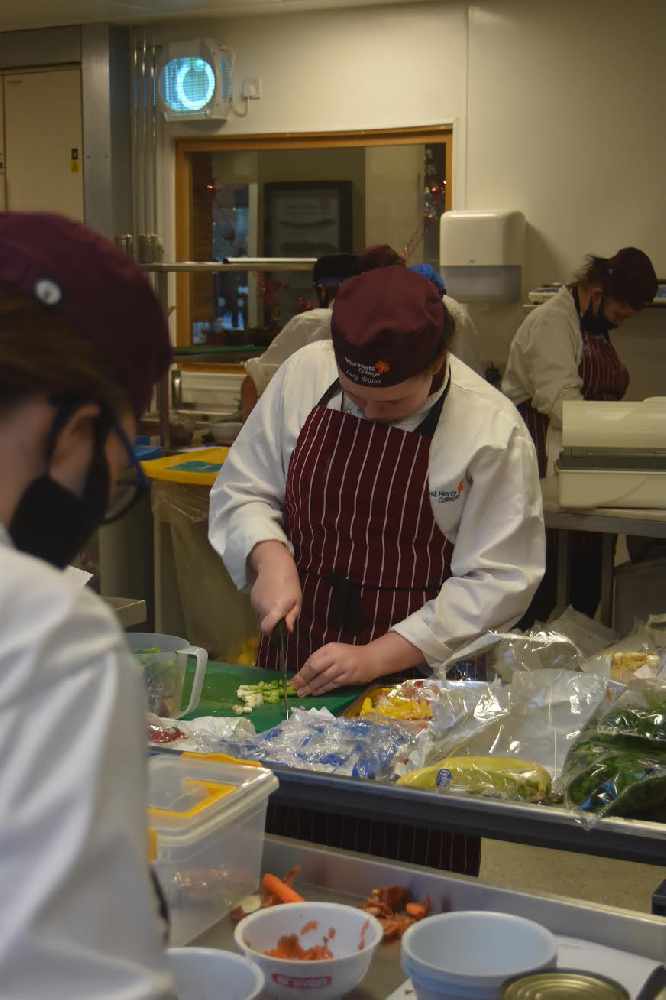 Students from West Herts College. Picture: Veolia.
Twelve trainee chefs from West Herts College have produced a cookbook to address the issue of food waste in Watford, and combat climate change.
The book called Love Your Leftovers, has been released in conjunction with Watford Borough Council's recycling and waste partner, Veolia. Local residents are being encouraged to make use of their leftovers, and avoid throwing items away.
Every year, 6.6 million tonnes of food waste comes from UK homes, of which 4.5 million tonnes is edible. That equates to around eight meals each week per household, according to sustainability charity WRAP.
The cookbook contains a collection of plant-based recipes created by West Herts College students, along with providing tips for sustainable living and reducing waste.
Andy Wakeford, Head of School for Food Academy and Hospitality at West Herts College said:
"I would like to thank Veolia for facilitating this opportunity for West Herts College students to produce this book which they enjoyed completing. They have been engaged and empowered to try to make a difference locally by raising the awareness of the global problem of food waste. Hopefully the long term benefit will be to raise awareness of the need to reduce local food waste to protect the environment but also help to ease some of the burden on the family purse."
Darren Harding, Senior Contract Manager at Veolia added:
"We're proud to be working with the young people of Watford to inspire them to take ownership of their environmental impact and make a difference at home, at work and at college. We will continue to support these young chefs in their studies, and encourage all Watford residents to make sustainable choices."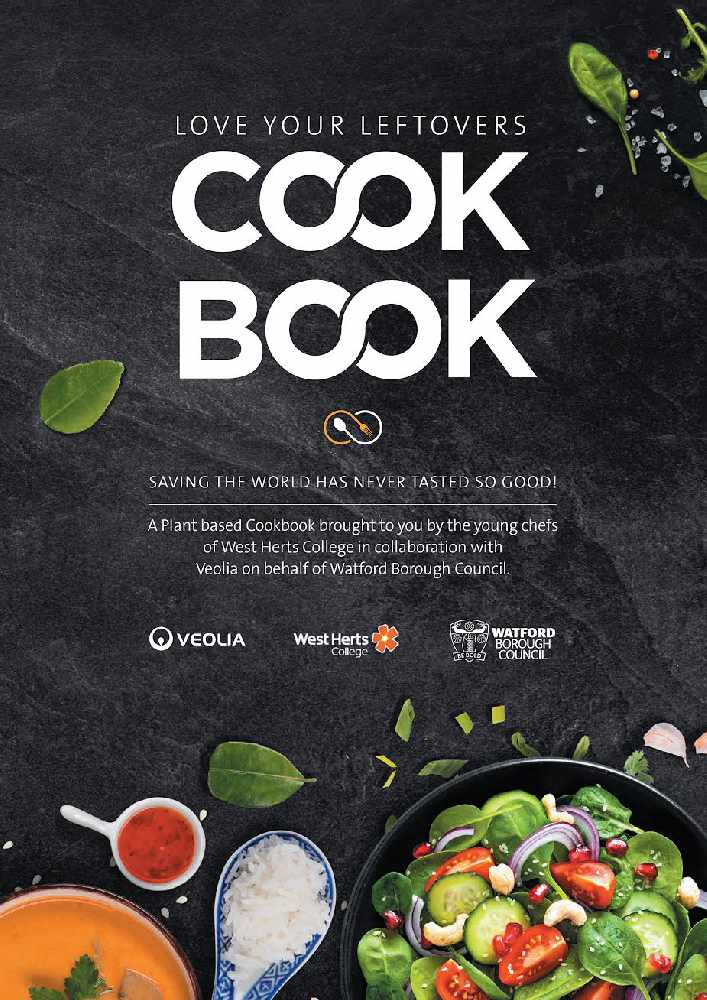 Picture: Veolia.
Veolia has sponsored the publication of the recipe book through its Recycling Fund for Communities. The Fund supports grassroots initiatives which protect the environment and encourage others to do the right thing with their waste.
A hard copy of Love Your Leftovers will soon be available to buy online. The money raised from sales will be donated to four local charities including Mencap Watford, Dementia Watford, Reveley Lodge Bushey and the Polio Foundation.
To view a preview of the cookbook visit: https://www.westherts.ac.uk/media/6631/love-your-leftovers-cook-book.pdf