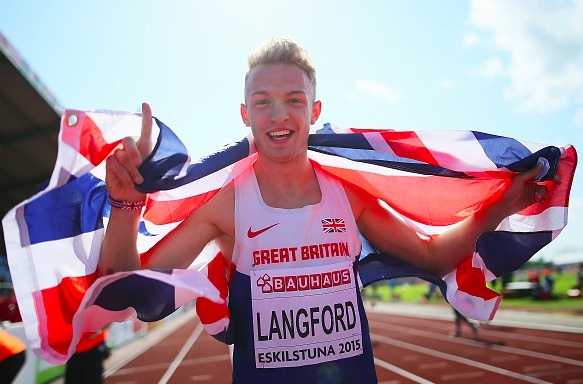 British and European Junior 800m champion Kyle Langford has told Vibe 107.6 he is hoping to get to the Rio 2016 Olympics after his visit this morning.
The Athlete, from Watford, is confident he can beat his 1.45 personal best record over 800m and improve to "be better" than Steve Ovett.
The 19 year-old long distance runner joined Lee Partridge live at the Breakfast Show to speak about his achievements and goals.
He said: "I try to be humble, but I try to be confident with the achievements as well.
"Not just to say I want to be as good as Steve Ovett, back then everyone knew who he was, him and Seb Coe, but for me I want to be better."
Kyle aims to make his own mark in the long distance world, and at 19, he is already making headlines.
"Being named with people like that [Seb and Steve] gives me more confidence," he said. " It makes me want to train harder too because I know there's a lot more for me to give.
"I think you've got to be confident to get somewhere, and hopefully my confidence is motivating people as well. I want to be Kyle Langford so people can look up to me."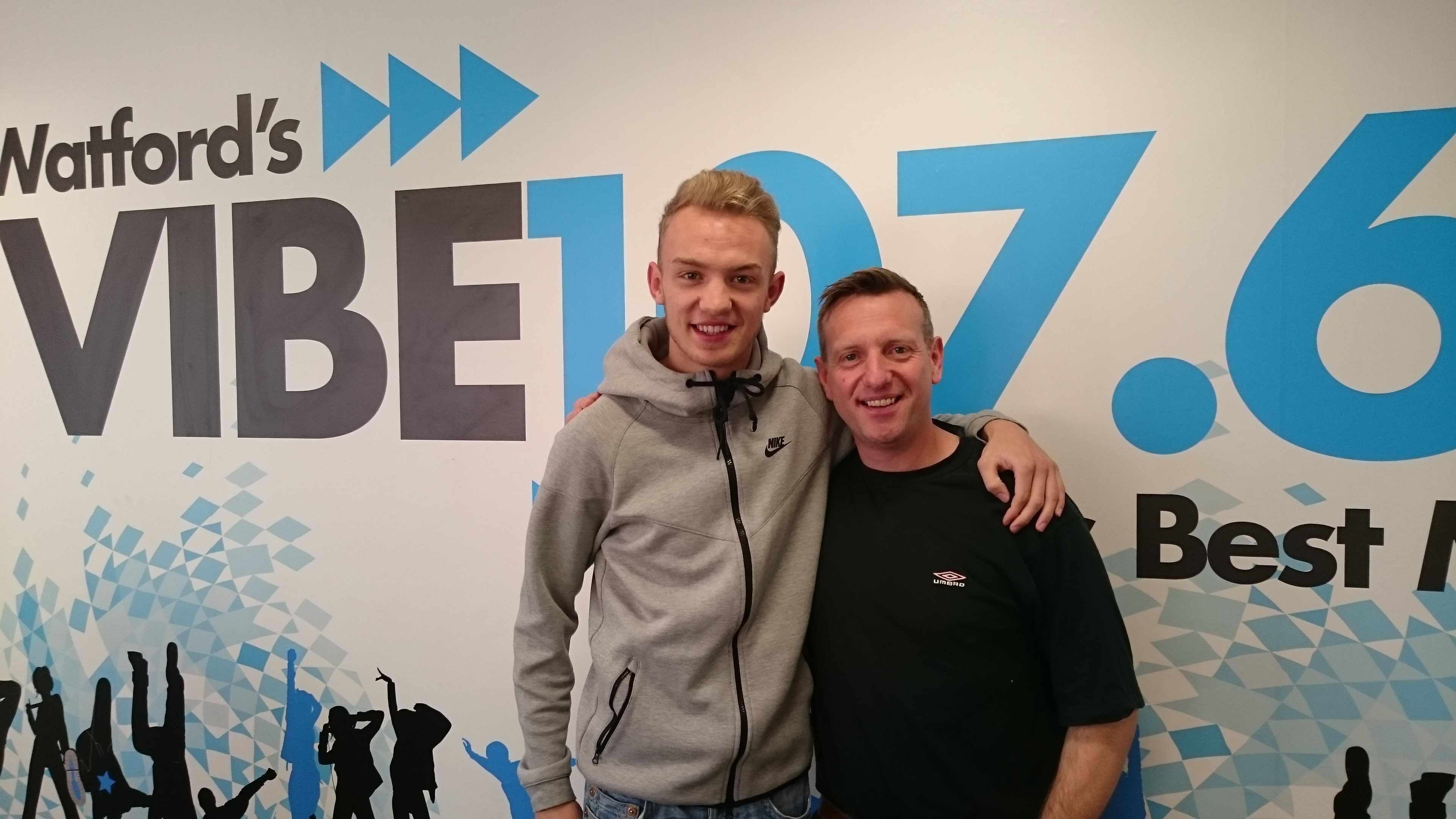 Kyle Langford (left) and Lee Partridge after the Breakfast Show
Kyle is not short of confidence, and not short of his own abilities. However, he remains grounded because of his "training group and friends", and fellow athletes like Anthony Joshua.
"Anthony Joshua is probably my biggest motivation," he said. "Waking up in the morning and seeing how well he's done – he lives across the road from me – makes me want to achieve what he's achieved and is still achieving."
Kyle's three day training regime of speed endurances, hill reps, and 6am sessions keeps him busy, but he enjoys his kebab filled cheat days, tuning in to Vibe, and listening to Grime and Rap music in his downtime.
But what follows him into competitions and pre-running rituals are his love for "weird and random" songs.
The Rocky theme tune is a favourite hit, along with 'Somewhere Over the Rainbow' by Hawaiin artist Israel Kamakawiwo'ole.
"I like my rap and grime but my taste before I run is random. I have loads of random stuff that just motivates me. It's weird to explain but it makes me feel stronger and gets me into the mood for running."
Kyle's next target is the Rio 2016 Olympics. Hoping to beat his PB, and reaching the finals, he remains driven and confident in his future.
"I think I should bound past what I did last year" he said. "Getting to the Olympics and getting to the finals is my main aim."
Written by Isaac Ouro
Breakfast Show interview