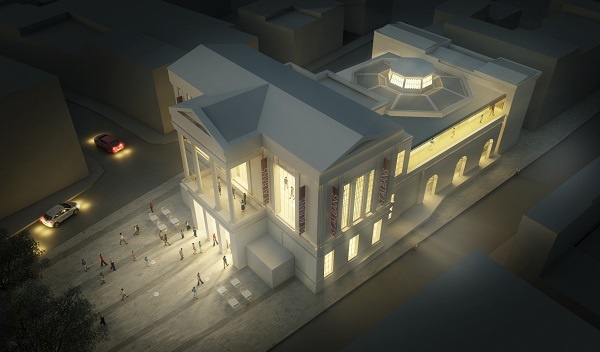 Planning permission and listed building consent for the new £7.75 million St Albans Museum and Gallery project has been granted by St Albans City & District Council.
The Department for Communities and Local Government has confirmed the application can be approved locally after no objections from Historic England or a National Amenity Society.
The ambitious plans will convert the City's Town Hall into a new state-of-the-art museum and art gallery.
Building work for the pricey project is expected to start in the spring.
Councillor Annie Brewster, the Council's Portfolio Holder for Sports, Leisure and Heritage, said: "This is an early Christmas present for all those involved in the project.
"Modernising and enhancing this Grade II* Listed building for a new use has been enormously challenging. Many congratulations to all those who have worked so hard.
"It is another brilliant moment in our attempts to create a fantastic museum and gallery in the heart of our City.
"All of the planning hurdles have now been successfully negotiated and work could begin as early as spring next year."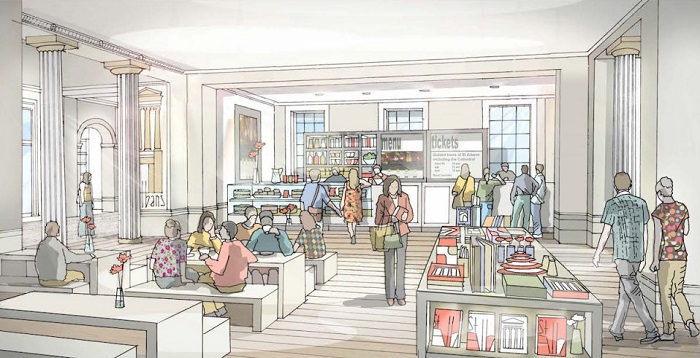 Artistic interpretation of the receprtion area by John Aslen + partners
The old Town Hall will receive a new reception area, exhibition space, a specialist shop, café and dedicated education area.
The Victorian courtroom will be renovated and have a number of uses including education and providing additional café seating.
The planning decision is a second piece of good news following the recent £2.5 million by the Heritage Lottery Fund (HLF) award to fund the scheme. HLF had previously provided £300,000.
The overall cost will be £7.75 million with the council committed to providing funding of £3.3 million.
St Albans Museums and Galleries Trust, a registered charity, is leading efforts to raise £1.7 million with the HLF providing the rest of the required finance.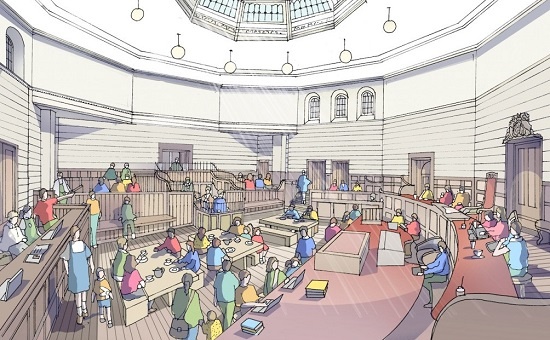 The Victorian style courtroom designed by John Aslen + partners
Councillor Brewster added: "Our next task is to raise the remaining funds.
"We will be making major efforts to do so in the coming months.
"There are fantastic sponsorship opportunities for businesses and individuals and we will be encouraging everyone to get involved."
The old Town Hall dates from 1830 and is one of the most prominent features of the City's Conservation Area.
The Grade II* Listed building – an important building of more than special interest because of its age – is hoped to rejuvenate the cultural life of the District after being modernised.
For more information on the project, visit www.renaissancestalbans.org.uk.
Written by Isaac Ouro