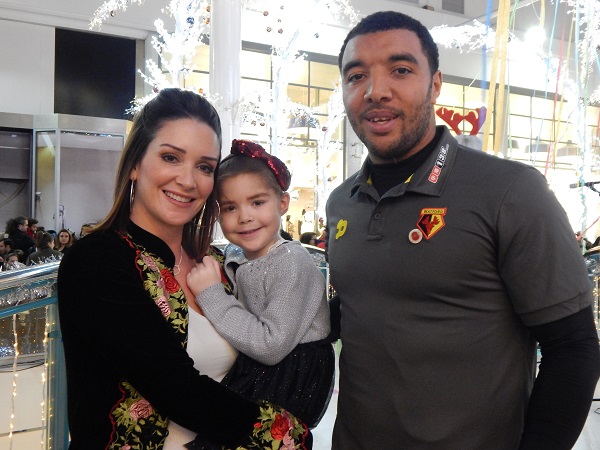 Shoppers at intu Watford were treated to an eventful evening to kick-off the town's festive season.
intu Watford's Christmas star Bella-Rose Stanwix lit the shopping centre up in more ways than one last night.
The 4 year-old who beat cancer twice in her brave fight spoke to our very own Vibe 107.6 FM presenter Laura Alexandra before the switch-on, warming our hearts in the process.
She said: "I hope to get lots of Lego this year!" Only a few words, but straight to the point!
Last night's Christmas lights switch-on event had an even bigger list of stars than last year! Bella-Rose was joined by The Voice semi-finalist and Raw Vibes artist Lyrickal, Radio 1 presenter Chris Stark, Watford Palace Theatre Panto stars, and Watford FC players.
And they all greeted shoppers and onlookers in the shopping centre, with selfies being taken left, right, and centre.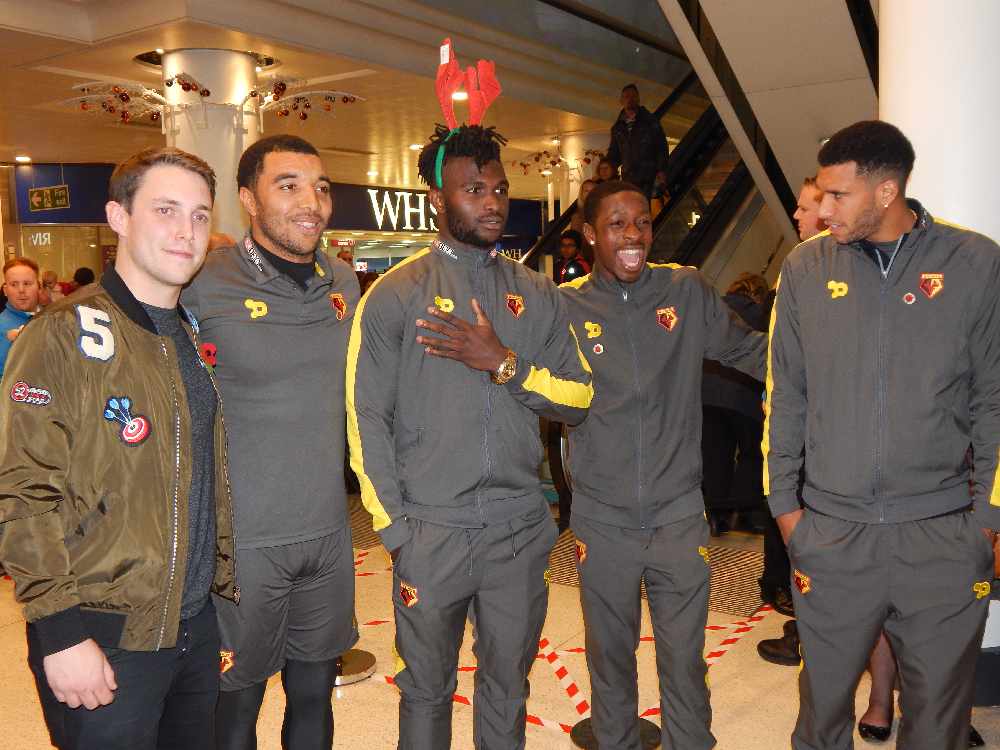 Among the selfie experts was Watford FC captain Troy Deeney who is "all about this event". His relaxed and cheery words were a reflection of "what this community is all about".
He said: "It's quality and I think it's good for the community. Everyone being here just for 2 hours benefits from this event, so it's important for intu Watford to keep doing it!
"I thought last year's [switch-on] was a real good one, but I enjoy all of them. And I'm not just saying that. I do enjoy it because you get to give a little bit back… you get to see what the community is all about. And if we've been performing badly they'll let us know!
"But frankly we're doing alright, and everyone turns up, and it just gets everyone in the Christmas spirit!"
Time for that age-old question: 'When does Christmas start?' It's been in the news so many times! People still can't decide whether after Halloween is too soon, or if the start of December is too late.
"I've got two kids that think Christmas is every day!" said Deeney. His Christmas is longer than most, "six weeks before, six weeks after", but he still enjoys the festive season.
He added: "Personally, I wish it ended, because it gets expensive for me! But I enjoy it. It's about work as well because this is one of the few times in my life where I can forget being a footballer and see my kids' faces on Christmas morning and being able to treat my mum to a few different presents. It's always a nice experience."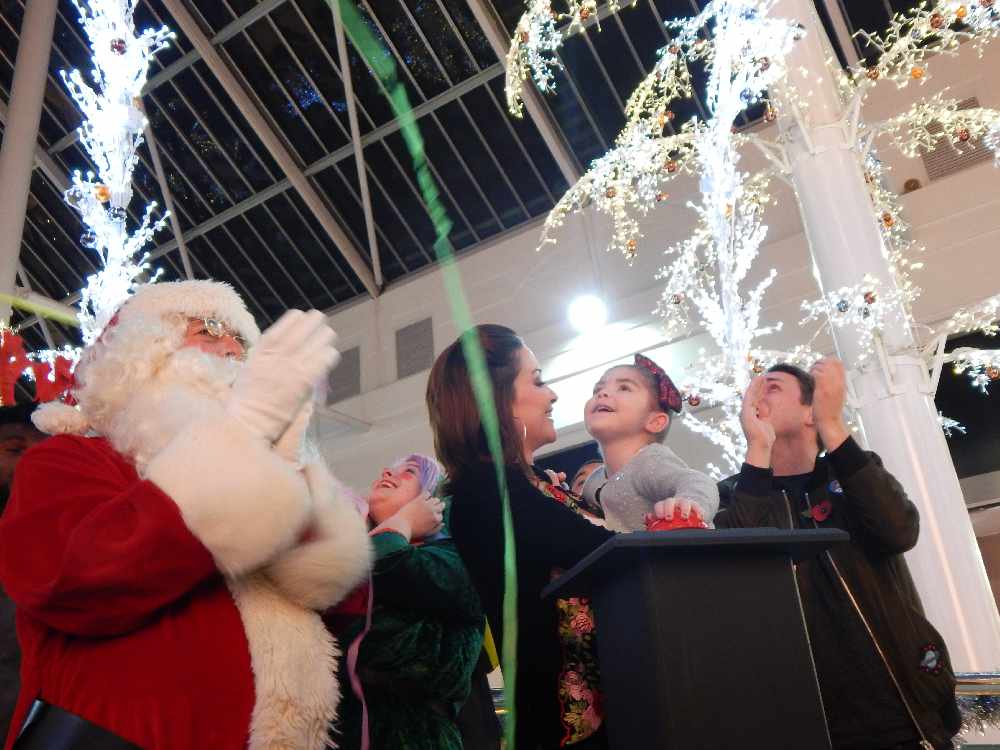 Santa, the Pump House Theatre and the Pauline Quirke Academy also made appearances, with performances from the Starburst Academy and Watford's Rock Chorus Choir.
Enjoying the evening was ex-Watford Grammar pupil Chris Stark. After the lights were lit, the Radio 1 presenter was reminiscing about his radio influences growing up.
He said: "Just because I work on Radio 1 doesn't mean I only have to listen to Radio 1. Vibe genuinely is one of those stations. Vibe is like a handful of radio stations I go to when I'm maybe missing home a little bit.
"I think Shorty [former-Vibe 107.6 presenter] has always been a big hero of mine, you know. I used to email shorty. I used to find him on Facebook and send him messages. And you know what, he never replied to me back in the day! But I got to say, since I've been at Radio 1 and got to know shorty a little, I think he's awesome!"
"Obviously, I love Laura [Alexander], she's amazing. Can't forget Lee! But you know, I'm a big Watford FC fan, I get to as many games as I can, and when I can't I do try and stay as connected as possible [through Vibe 107.6]."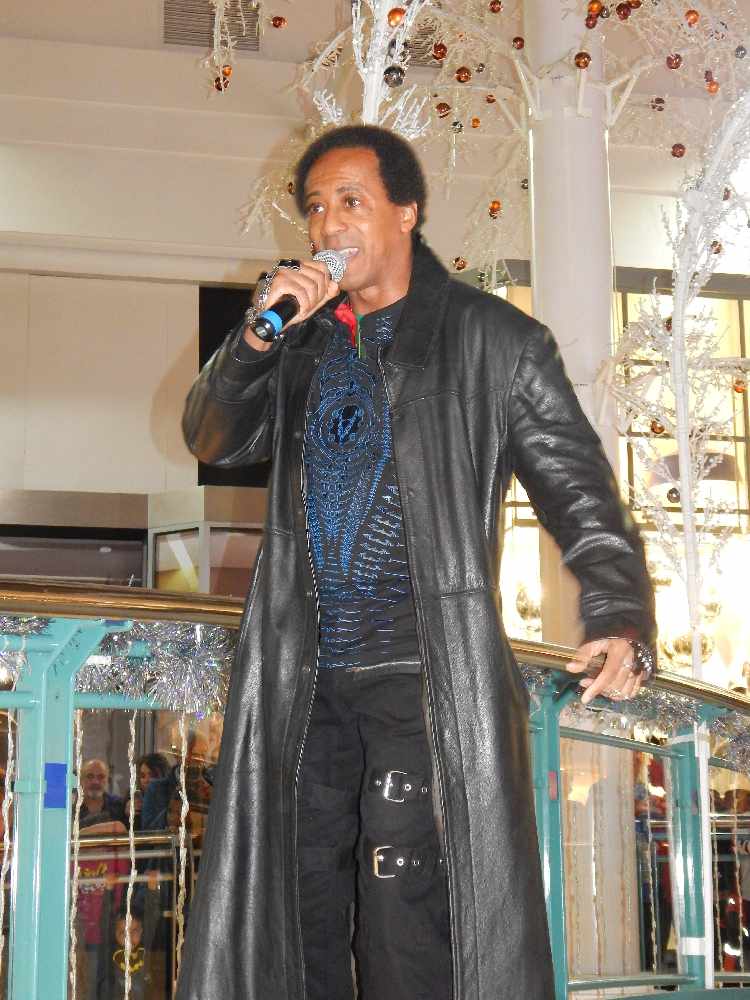 The Voice semi-finalist Lyrickal shared a cover of John Legend's 'All of Me' among others with hundreds of people in the crowd.
Lyrickal gave us hints about his upcoming album, still untitled, which will be a mix of covers and originals he has been working on. Unfortunately, it's not a Christmas album!
He said: "I love covers but I also write my own songs so I'll definitely be on the case, and you guys will find out when it starts bubbling and cooking. That's the next big thing, but in the meantime, I'll still be out there gigging away!
"That's what I love to do. To get around all over the place and show people my particular flavour. The main thing I get out of this is the satisfaction of entertaining all ages. For me I like to appeal to all ages, so from the kids all the way up to grandparents."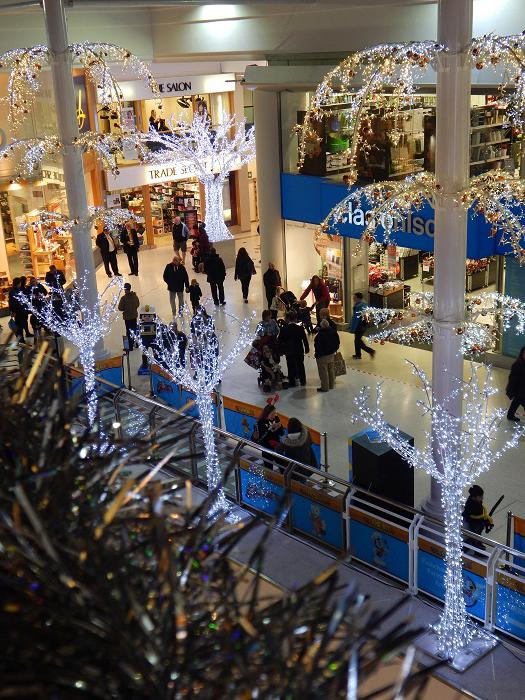 The festive season continues as intu Watford's Christmas campaign picks up its pace.
Santa's Grotto will be returning to the shopping centre on 14th November, in the gallery space above Next. The ice rink will also be making a return.
View the rest of the gallery here.