Vacancies
As a community radio station, Vibe 107.6 FM provides fantastic experience and training to aspiring broadcasters, producers, programmers and journalists in the area. Please check this page regularly for any open vacancies.

Want to know what it's like volunteering at Vibe 107.6 FM? Then read on!
"I joined Vibe 107.6 looking to further my programming and production skills acquired at University and student radio. Since Vibe 107.6 is run close to a commercial station, you get the best training, experience and networking opportuinities to progress your career. Being here has allowed me to learn RCS products (Zetta, G Selector and Airwaves), PhoneBox and studio management awareness, which is so important when you step up to produce in commercial radio" Ryan Thrussell - General Manager, Vibe 107.6 FM and Producer, talkRADIO.
"I have loved my time at Vibe and I cannot be more grateful for the skills it has taught me. It is the perfect place for anyone wanting to learn about radio and develop their talent both on and off air. Everyone is so supportive; I will miss seeing them each week." Louise Gookey - Breakfast Presenter, Rathergood Radio
"I joined Vibe when I was 18, after doing two months of student radio. It's a great place to build up your on-air miles because of the great studio set up, and the way it's run is very similar to that of a commercial station. Vibe 107.6 is one of, if not the best, community radio station to get involved with if your future aspirations are in radio" Chris Ros - Presenter, Capital Extra.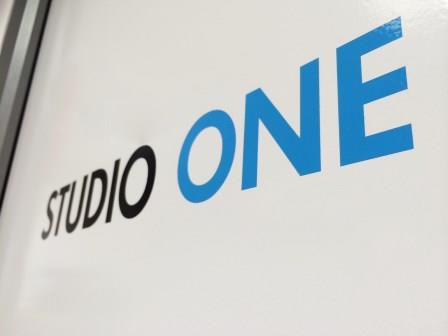 "Volunteering at Vibe 107.6 was a fantastic experience, and played a huge part in my career. The station is run at such a high standard, and volunteering there I got to learn how to do so many things that are now part of my job. It gave me the practical experience I needed to move forward with my career and feel confident in knowing what I was doing. On top of this it's a lovely station to volunteer at! I'm still friends with many of the people I met at Vibe 107.6 FM, and have really fond memories of my time there." Emma Jones - Drivetime Presenter, Fire Radio.
"I knew nothing about radio when I first started volunteering at Vibe 107.6 FM but after 3 years I have left the station to work as a full time presenter for a national radio station! Volunteering at Vibe 107.6 FM has taught me so many skills and has really enhanced my presenting skills plus I've met lots of great people along the way. It's a fab station and is really well known amongst other commercial stations which is a huge bonus! I've enjoyed every minute there and I know that anyone else who volunteers at the station will feel the same!"​ Rezzy Ghadjar - Presenter, Heat Radio.
''Being part of the programming and events team at Vibe 107.6 has been so key in developing the skills and experience that I needed to pursue a career in audio production. It is the perfect place to grow within the broadcasting and music industry and really get stuck in with everything Vibe has to offer! I have absolutely loved working with the best team of hardworking and wonderful people, and will forever be grateful to Vibe for helping me to get where I am now!'' Jessica Cooke, Audio Publishing Operations Assistant - Penguin Random Publishing House