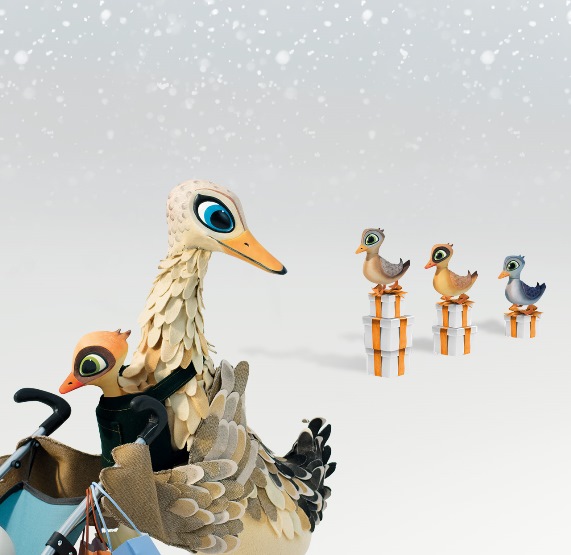 Book your ticket to meet Santa at his magical grotto, in association with Playmobil, this November and December at intu Watford.
This year, intu Watford's grotto has moved! You can find their magical discovery lodge in the gallery space above Next. Simply take the escalator from the Upper Mall up to the lodge where you'll be greeted by a friendly elf to send you on your magical journey before meeting Santa. There's lots to discover including a story teller to get you in the Christmas mood and a letter writing station where you can pen that all-important list before posting it to Mr Claus.
At the end of your journey you'll enter Santa's grotto where it'll be almost time to meet the man himself. But before that, we'll need to see if you've been naughty or nice this year! One of Santa's elves will be on hand to test you on our 'naughty or nice-o-meter' (but don't worry, it's usually only mums and dads who land on naughty!).
The time has come – you can now finally meet Santa! Don't forget to let him know what you've written on your list – he has lots to remember this year. Once you've had a good old chat with Mr.Claus he will give you an exciting early Christmas gift. This year, all of Santa's gifts are from Playmobil*
*All children will receive a gift with their grotto ticket. Playmobil toys are suitable for children over 18 months old, younger guests will receive an alternative.
Prices are £3.00 per child and adults go free (all children must be accompanied by an adult).
Extras:
Photo in folder £7.00
Key ring and magnet combo £7.00
Bauble £8.00
Snow Frame £10.00 (Can buy additional for £5.00 each)
Photo book £12.00 (Can buy additional for £6.00 each)
Digital Upload £3.00
The grotto itself will be open from Monday 14th November until Christmas Eve but don't miss out on the early bird offer - there's no booking free on all weekday bookings in November . Simply enter the code EBWAT16 at the checkout! You can book online or by phone on 0131 513 9653. (Please note that internet bookings cannot be made on the same day as your planned visit).
November
Weekdays: 2pm to 6pm
Saturdays: 9am to 6pm
Sundays: 11am to 5pm
December
Friday 1st and Saturday 2nd December: 2pm to 6pm
Saturday 3rd December: 9am to 6pm
Sunday 4th December: 11am to 5pm
Monday 5th to Friday 9th December: 10am to 6pm
Saturday 10th December: 9am to 7pm
Sunday 11th December: 10am to 5pm
Monday 12th to Friday 16th December: 10am to 6pm
Saturday 17th December: 9am to 7pm
Sunday 18th December: 10am to 5pm
Monday 19th to Friday 23rd December: 9am to 8pm
Christmas Eve: 9am to 4pm
So don't miss out, book a magical visit to Santa's Grottto at intu Watford today!
(Source: intu Watford)