Advertise With Us
Radio has found a new voice and advertising on the airwaves really works! 90% of the UK population tune into radio every week.
Here at South West Herts only local radio station, we design advertising campaigns to support smaller businesses. We are a not-for-profit organisation and make radio an affordable option for local companies to have in their marketing mix.
Advertising with us gives your company the chance to be heard by around 25,000 local people. 70% of our listeners tune in at least once every day and are generally between 20 and 45 years of age. It's never been so easy to listen to us as we are on FM, radio apps, and now on smart speakers.
"I've been advertising with Vibe 107.6 FM since 2011 and I would definitely recommend them! They focus on promoting local businesses at competitive rates and tailor advertising campaigns to every company so you really get value for money". (Richard Overfield, Company Director - RL Supplies)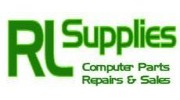 Listeners connect with Vibe 107.6 FM because we talk about subjects that are important to them - and we're fun to have around!
They know when they tune to Vibe 107.6 FM, they'll hear traffic reports about Watford, Hemel Hempstead, and Saint Albans – not towns that are 50 miles away.
They'll hear news from places that are on their doorstep and hear about exciting local events.
And they'll be entertained by a mix of music and chat specifically for the people of South West Herts.
Our listeners are mainly located within a 15-mile radius of Watford, so there's no wastage when you advertise with us.
We only use 5 minutes of advertising spread through each hour, which means your advert won't get lost amongst a constant stream of competing services. It will be heard, making it a cost-effective way of communicating.
EXAMPLES OF ADVERTISING
30 SECOND SPOTS:
WHITE TIGER CLEANING

BELLA ROSA
LW EVENT GROUP
PRESENTER READOUTS:
WATFORD CHAMBER OF COMMERCE
STRAIGHT TO THE POINT CLEANING SERVICES
SHOW/FEATURE SPONSORSHIP:
PET EMPORIUM
AMBER CARS
Want to find out more about promoting your business or service with us? Download our media pack here.
Contact our sales team at sales@vibe1076.com & info@vibe1076.com or call. our sales number 07598 153 499.