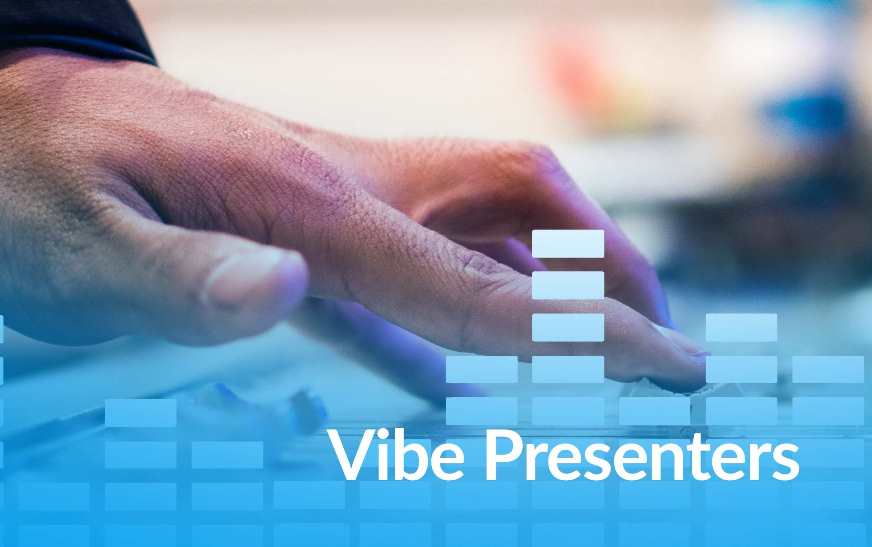 Have you got a friendly but energetic attitude to entertain our listeners from 5pm – 7pm? Then you could be the voice of Vibe 107.6 FM's weekday Drive Show!
We currently have a vacancy for a Drive Show Presenter and we also regularly review on-going applications for Producers! Previous team members have gone on to work for the BBC, Capital, KLFM, Juice, Inrix, Heat Radio, Heart, Kiss, and LBC plus TV channels Sky and E!
Drive is a key show at Vibe 107.6 FM, helping to set the tone for the rest of the station and alongside the show's producer, you will create engaging content and provide travel updates to keep South West Herts on the move. You will be talking to a wide range of listeners, so your content needs to be fun, fresh and appealing. You will also be able to deliver the local travel bulletins to a high standard.
Confidence, enthusiasm, commitment and the skills to present live on air in the evening are vital. You will be trusted to present to a large audience and be responsible for providing regular travel bulletins.
It is expected that you will involve your audience through social media, texts and on air. Therefore, you will need to put in the time to be creative, take ownership and get really stuck in. This is the ideal show if you are looking to move your presenting career to the next level.
Full details of the role and how to apply can be found on our Vacancies page and the deadline for applications is midnight on Thursday 26th October 2017 and previous team members have gone on to work for Capital, KMFM, Juice, Inrix, Heat Radio, Heart, Kiss, and LBC plus TV channels Sky and E!
Please note that as a not-for-profit organisation, this is a voluntary role and you must be over 18 years of age to apply. Vibe 107.6 FM is located less than 5 minutes walk from Watford Junction station and within walking distance (approx. 20 minutes) from Watford Metropolitan tube station.
"Volunteering at Vibe 107.6 was a fantastic experience, and played a huge part in my career. The station is run at such a high standard, and volunteering there I got to learn how to do so many things that are now part of my job. It gave me the practical experience I needed to move forward with my career and feel confident in knowing what I was doing. On top of this it's a lovely station to volunteer at! I'm still friends with many of the people I met at Vibe 107.6 FM, and have really fond memories of my time there." Emma Jones, Juice 107.2 Presenter.