Vacancies
As a community radio station, Vibe 107.6 FM provides fantastic experience and training to aspiring broadcasters, producers, programmers and presenters in the area. At present, we are looking for new Drive Presenters and an Assistant Producer for our Sunday night Raw Vibes show. In addition, we review on-going applications for Producers.
More details and information on how to apply are below though please note that as a non-for-profit radio station, these roles are voluntary.
You must be over 18 years of age to apply and live in Hertfordshire or one of the surrounding boroughs.
Previous team members have gone on to work for Capital, KMFM, Juice, Inrix, Heat Radio, Heart, Kiss, Fire Radio, talkRADIO and LBC, as well as TV channels Sky and E!
(Vibe 107.6 FM is located less than 5 minutes walk from Watford Junction station and within walking distance (approx. 20 minutes) from Watford Metropolitan tube station. Unfortunately, there is no on-site parking available but there are a number of public car parks within a 5/10 minutes walk.)
Drive Show Presenter
Could you be the voice of Vibe 107.6 FM's weekday Drive Show, with a friendly but energetic attitude to entertain our listeners from 5pm – 7pm?
Drive is a key show at Vibe 107.6 FM, helping to set the tone for the rest of the station and you will create engaging content and provide travel updates to keep South West Herts on the move. You will be talking to a wide range of listeners, so your content needs to be fun, fresh and appealing.
Confidence, enthusiasm, commitment and the skills to present live on air in the evening are vital. You will be trusted to present to a large audience and the ability to deliver the regular local travel bulletins to a high standard is vital.
It is expected that you will involve your audience through social media, texts and on air. Therefore, you will need to put in the time to be creative, take ownership and get really stuck in.
This is the ideal show if you are looking to move your presenting career to the next level.
Requirements:
Previous experience presenting in commercial/community/student radio, using commercial standard radio broadcasting equipment. (Ideally on a Breakfast or Drive show).

A confident and enthusiastic sounding voice.

Very good organisational skills, attention to detail and the ability to multitask.

Excellent and fun ideas for content and features.

Knowledge of and enthusiasm for commercial chart music.

It is essential that you can get to the studio by 4.30pm and will live or work within 40 minutes of Watford.

Adaptable to change as well as being quick to find a solution to any problems.

A passion for radio and an interest in Vibe 107.6 FM and South West Herts.

Previous experience delivering travel bulletins is a bonus but not essential.
So, if you think you have what it takes for this role along with the experience, apply to join our team of presenters here at Vibe 107.6 FM!
If you would like to be considered for this role and can commit to 2 shows per week, please email your CV and a short demo that is similar to the Vibe 107.6 FM sound to vacancies@vibe1076.com. In addition, please include a short paragraph on why you want to get involved at the station, highlighting your relevant experience and availability.
The deadline for applications is midnight on Sunday 29th September 2019.

Assistant Producer, Raw Vibes
Are you a creative person and have a passion for discovering new bands? Do you love radio and think you know what sounds great when it comes out of the speakers? Want to be involved and develop your radio career but not as a presenter? Then read on...
Vibe 107.6 FM has a great new opportunity available are looking for a new Assistant Producer for Raw Vibes. This show is broadcast on a Sunday evening and is jam packed with music written, produced and performed by you!
Raw Vibes celebrates the unsigned music scene in Hertfordshire, Buckinghamshire, Bedfordshire and North London with live sessions, interviews, gig listings and more every Sunday from 7.00pm. Artists such as Jack Garratt, X Factor winners Rak-Su, The Hunna, Georgia and the Vintage Youth and Emma McGrath have all previously featured on the show.
Some of the responsibilities may include but are not limited to:
Researching content and creating ideas for features

Scripting various links and features for presenters

Recording clips, interviews and other content

Editing recordings ready for air

Managing specialist music requests

Maintaining website pages for show(s)

Managing social media for particular shows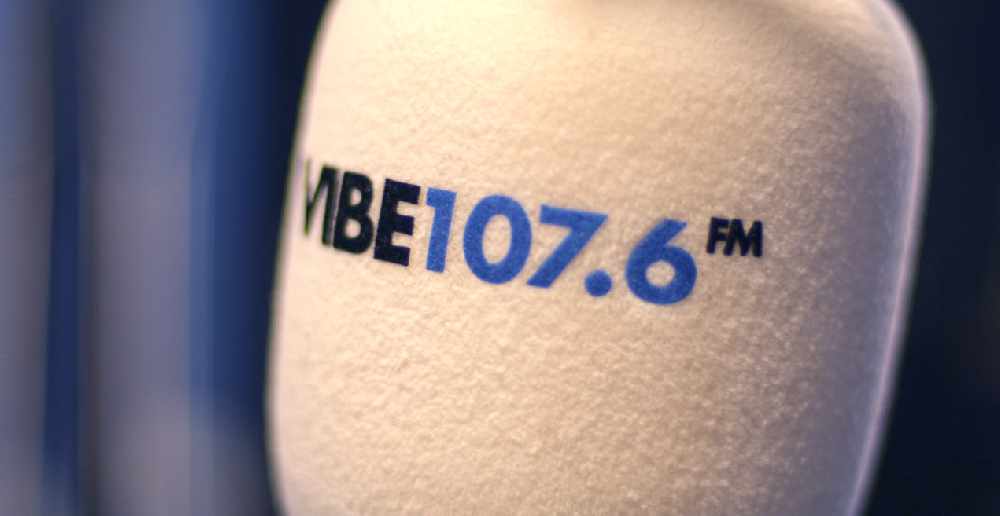 Being an Assistant Producer with Vibe 107.6 FM will give you the opportunity to gain fantastic experience in radio as well as learn more about programming and gain experience in RSC products such as GSelector and Zetta.
To apply for this role, you should be organised, be a team player and have excellent communication skills alongside excellent ideas for content and interacting with listeners.
N.B: you must be committed to the show and available on Sundays from 5pm – 9.30pm
Please note that as a non-for-profit radio station, this is a voluntary role and you must be over 18 years of age to apply.
If you would like to be considered, please email your CV and cover letter to vacancies@vibe1076.com, telling us why you would like to help produce our Raw Vibes show, plus details of any relevant experience. The deadline for applications is midnight on Sunday 29th September 2019.
Producers
Do you enjoy the creativity of being a Producer and would like to help us get the most out of our shows? Then read on....... You will be responsible for creating ideas for features, scripting various links and features for presenters as well as recording clips, interviews and other content. You will also be expected to edit recordings ready for air and manage social media for particular shows, amongst other duties.
If you like the sound of this, then email your CV, indicating any relevant experience with a short paragraph about why you would like to be a Producer for Vibe 107.6 FM to vacancies@vibe1076.com.

Want to know what it's like volunteering at Vibe 107.6 FM? Then read on!
"I joined Vibe 107.6 looking to further my programming and production skills acquired at University and student radio. Since Vibe 107.6 is run close to a commercial station, you get the best training, experience and networking opportuinities to progress your career. Being here has allowed me to learn RCS products (Zetta, G Selector and Airwaves), PhoneBox and studio management awareness, which is so important when you step up to produce in commercial radio" Ryan Thrussell - Programme Controller, Vibe 107.6 FM and Producer, talkRADIO.
"I have loved my time at Vibe and I cannot be more grateful for the skills it has taught me. It is the perfect place for anyone wanting to learn about radio and develop their talent both on and off air. Everyone is so supportive; I will miss seeing them each week." Louise Gookey - Breakfast Presenter, Rathergood Radio
"I joined Vibe after presenting on student radio for 2 years and the step up was huge! Vibe 107.6 gave me the platform to improve as a presenter every single week! I have learnt so many new skills, which have been so vital when presenting on commercial stations and have also met some amazing people who will stay friends with me for life!" Luke Gregory, Presenter and Content Provider.
"I joined Vibe when I was 18, after doing two months of student radio. It's a great place to build up your on-air miles because of the great studio set up, and the way it's run is very similar to that of a commercial station. Vibe 107.6 is one of, if not the best, community radio station to get involved with if your future aspirations are in radio" Chris Ros - Presenter, Capital Extra.
"I can't believe that 4 years have gone by so quickly, it's crazy - I will miss my 3 days a week live here immensely. Vibe was my 3rd radio station since I started on air 8 years ago, and by far the longest I've spent at any station thus far in my career. It's a brilliant place to hone the craft of radio presenting and I have a lot to thank Vibe and its hardworking and brilliant team for." Olly Stock - Presenter, Skyline Events Live Host and DJ.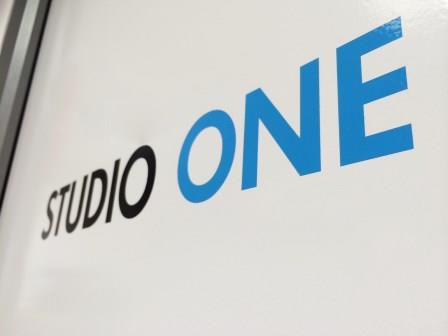 "Volunteering at Vibe 107.6 was a fantastic experience, and played a huge part in my career. The station is run at such a high standard, and volunteering there I got to learn how to do so many things that are now part of my job. It gave me the practical experience I needed to move forward with my career and feel confident in knowing what I was doing. On top of this it's a lovely station to volunteer at! I'm still friends with many of the people I met at Vibe 107.6 FM, and have really fond memories of my time there." Emma Jones - Drivetime Presenter, Fire Radio.
"I knew nothing about radio when I first started volunteering at Vibe 107.6 FM but after 3 years I have left the station to work as a full time presenter for a national radio station! Volunteering at Vibe 107.6 FM has taught me so many skills and has really enhanced my presenting skills plus I've met lots of great people along the way. It's a fab station and is really well known amongst other commercial stations which is a huge bonus! I've enjoyed every minute there and I know that anyone else who volunteers at the station will feel the same!"​ Rezzy Ghadjar - Presenter, Heat Radio.