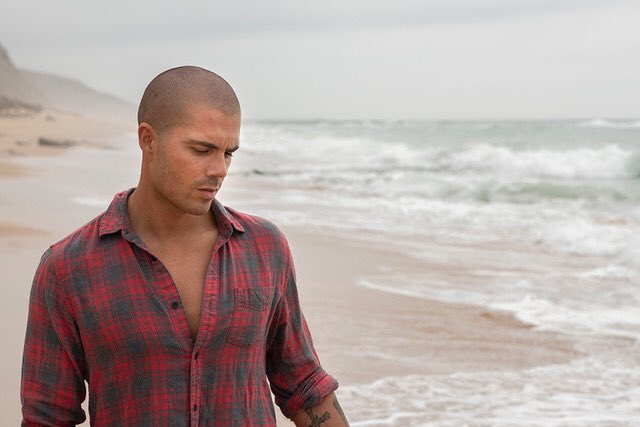 Singer Max George has told VIBE 107.6 FM's Request Show presenter Will Njobvu that he wouldn't say no to a reunion of The Wanted and admitted "it's been discussed before."
Soon after The Wanted split up and Max's relationship with actress Michelle Keegan came to an end, he moved to Las Vegas to start an acting career. Following his success in the music industry, he managed to land himself a role in the sixth series of the American TV series Glee.
But now he's back on the UK music scene with a new summery hit called 'Barcelona' – which has been received well by music critics. In the video – the former boyband star is seen looking extra cosy and sharing a kiss with Love Island's Laura Crane. Max insists they're just friends though. He told The Request Show: "We're really good friends and have been for a while."
'The song Barcelona is about holiday romances – I've had a few'
The singer has revealed the song Barcelona is actually about holiday romances and admitted he's no stranger to them. "It's [the song] just about a general kind of holiday romance. Barcelona I've been to so many times and have definitely had a holiday romance once or twice there when I was a teenager."
Max says he's now in a stable and happy relationship after splitting up with former Coronation Street actress Michelle Keegan. "We [me and Michelle] don't speak anymore, we've come across each other now and then but it was a long time ago."
When asked if The Wanted would ever get back together, the singer said: "Yeah.. I think there is a small chance. A couple of us have discussed it before but it's always been a passing thing. It would be cool to do something again. It could happen but it's definitely not in the pipeline."
For more music news, gossip and interviews, tune into Will Njobvu's Request show every Thursday night from 9pm to 11pm UK time. You can send in song requests to @William_Njo on Twitter and @Will_Njo on Instagram.
You can LISTEN to the full interview here: