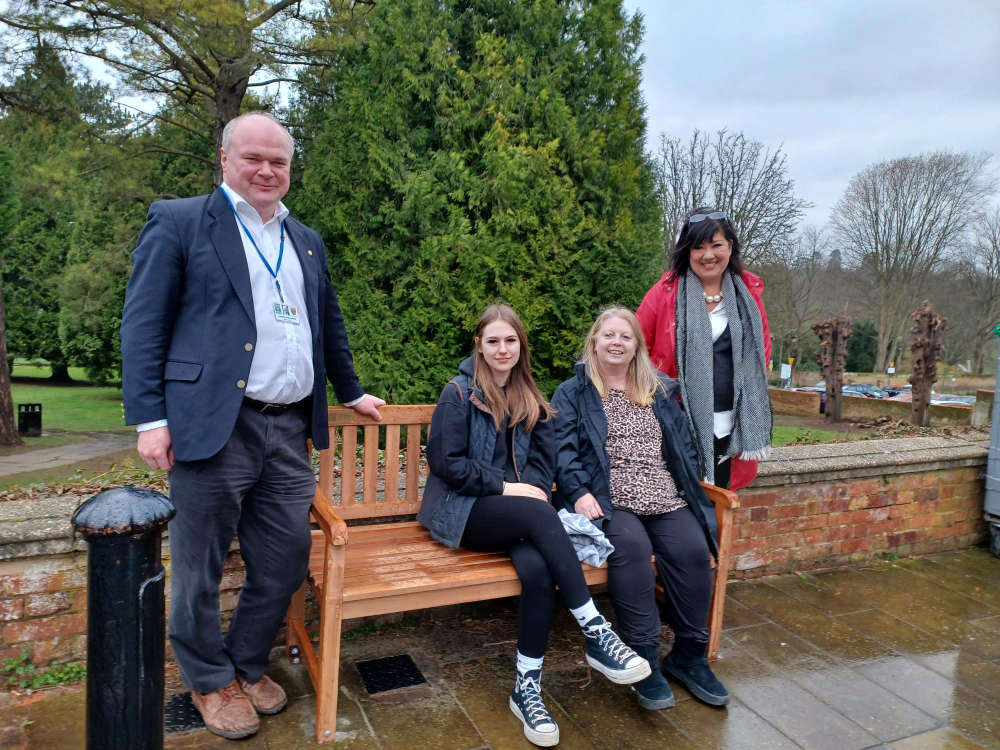 A bench has been installed in Hemel Hempstead to mark the third and final season of Ricky Gervais' hit tv series After Life.
The Hertfordshire town is one of several locations across the country to receive a replica of the After Life bench from streaming service Netflix.
The platform has joined forces with suicide prevention charity Campaign Against Living Miserably (CALM) to donate 25 benches to local councils – each inscribed with the show's crucial "Hope is Everything" line.
First released in 2019, After Life follows Tambury Gazette journalist Tony Johnson (Ricky Gervais) whose life is turned upside down when his wife Lisa (Kerry Godliman), dies of breast cancer.
The programme has become known for its iconic scenes which show Tony sitting on the bench opposite his wife's grave, where he is often joined by Anne (Penelope Wilson) – a widow he meets at the local graveyard.
Throughout the series the bench serves as a place for Tony to talk, reflect on his grief and find hope for the future.
Credit: Netflix UK/Instagram
Hemel Hempstead was used as a filming location for After Life and doubled as the fictitious town of Tambury.
Dacorum Borough Council have chosen to install the donated bench in St Mary's Square, where it will act as a space for people to visit and open up about their feelings.
Visitors will also be able to access resources from CALM by scanning a QR code.
Ricky Gervais said: "We hope the benches will create a lasting legacy for After Life, as well as become a place for people to visit, and we are thrilled to be associated with CALM and the great work they do."
Simon Gunning, CEO, CALM, added: "Park benches provide opportunities to reflect, talk to someone, sit shoulder to shoulder with someone and get things off your chest.
"That is why we're delighted to team up with Netflix to put benches in parks across the country – inscribed with that crucial line from the show, "Hope is Everything" – to help people have those conversations and to show it's normal to have those feelings."
If you are struggling, you can talk to CALM on 0800 58 58 58 (UK) or through their web chat.
Trained support workers are available from 5pm to midnight, 365 days a year to provide practical support and advice, whatever you are going through.
For more information visit: www.thecalmzone.net