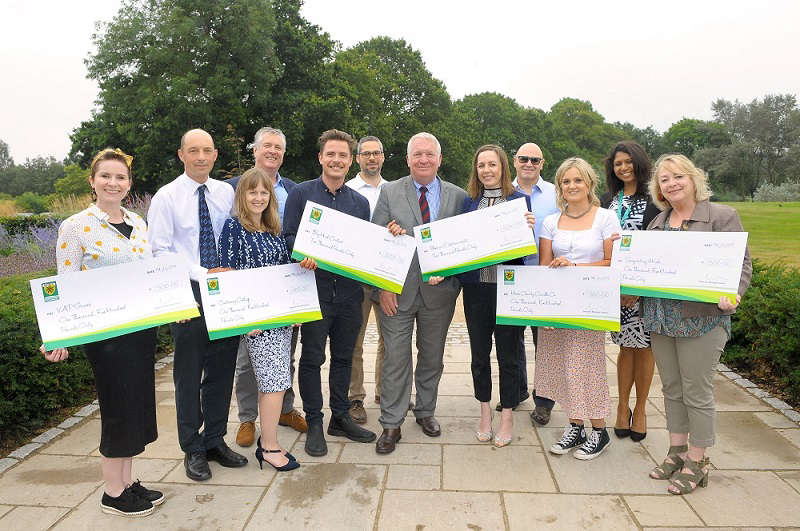 Budding entrepreneurs in Dacorum could soon get a head start in business by pitching for a grant of up to £1,000.
Dacorum's Den is back this year to help small businesses across the borough develop and grow.
The grant giving initiative run by Dacorum Borough Council, gives entrepreneurs the chance to see their ideas become a reality.
Based on the popular BBC programme Dragon's Den, the local version will see shortlisted applicants invited to put forward their business ideas before a panel of judges, led by Sir Mike Penning MP.
The MP for Hemel Hempstead will hear each applicant's pitch and decide whether or not to award the grant.
Sir Mike Penning said: "I support this scheme entirely, it is not only supportive of the local economy, but it sees larger corporations enabling the growth of small businesses.
"Dacorum Borough Council provides such a great service to the businesses within our borough and this is just one of the initiatives they orchestrate."
First launched in 2012, Dacorum's Den has invested over £55,000 in business growth, as well as creating additional jobs within the area.
The initiative is aimed at individuals and businesses who have:
Less than 20 employees and under £1m turnover

Have a great business idea

Are keen to expand their business in Dacorum

Require funds to adapt their business to better survive the post COVID environment.
This year's Dacorum's Den is being supported by local sponsors including Sopra Steria, Britvic, Abode Bed, The Marlowes Shopping Centre, Hemel Hempstead BID, Heart Hertfordshire, Epson, Barnard & Webb Solicitors and Maylands Business Centre.
Applications are now open until Monday 6 June 2022.
For more information and to apply for Dacorum's Den visit www.dacorum.gov.uk/dacorumsden or contact business@dacorum.gov.uk