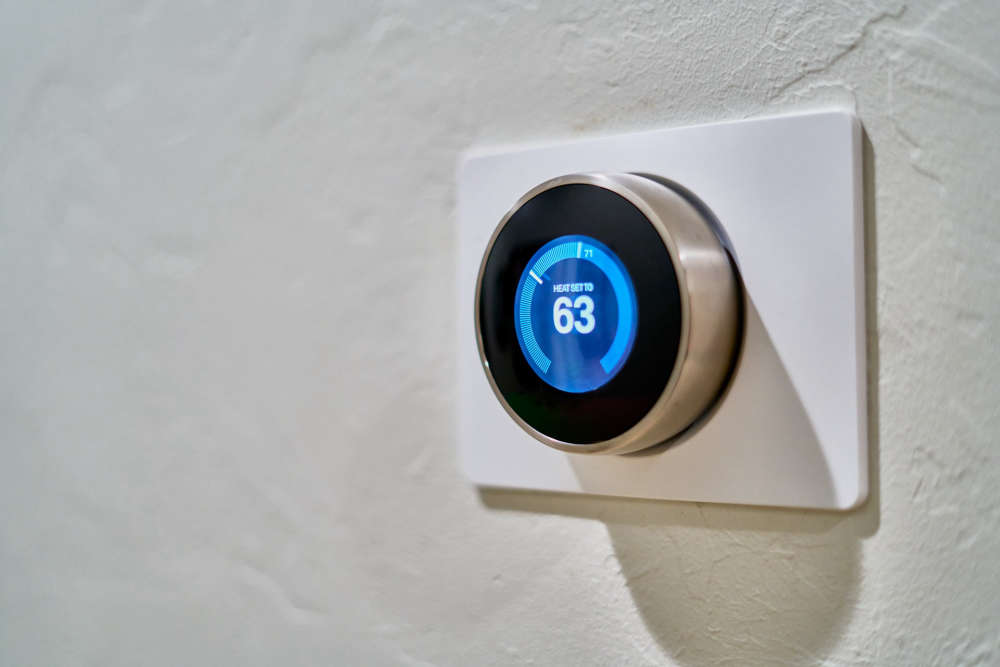 Residents in Watford are set to be amongst the 22 million households across the country that will see their energy bills go up from April.
This week, Ofgem announced the energy price cap would rise by 54% – with customers now expected to typically pay an additional £693 a year.
The new price cap will affect customers on default tariffs that have not switched to a fixed deal as well as those who stayed with their new supplier, after their previous provider exited the market.
For people on default variable rate tariffs paying by direct debit, the price cap will climb from £1,277 to £1,971. Prepayment customers will see an increase of £708 from £1,309 to £2,017.
The price cap's previous rise in October saw energy bills go up by 12% for around 15 million households.
First introduced in January 2019, the energy price cap is updated twice a year and limits the rates suppliers can charge customers on default tariffs.
This includes the standing charge and price for each kWh of electricity or gas (the units used to calculate bills). It does not cap your total bill, which will change depending upon how much energy you use.
Ofgem stated the energy cap increase has been driven by a surge in wholesale gas prices, which have soared over the last six months.
However, the hike in fuel bills comes amidst a cost-of-living crisis, in which families face growing financial pressures.
Two thirds (66%) of adults in Britain reported their cost of living had increased over the past month, with rising energy prices a growing factor in the squeeze on household budgets, according to research from the Office for National Statistics (ONS).
On Thursday (3 February), Chancellor Rishi Sunak, outlined a £9 billion package of government measures to help alleviate rising energy costs.
It includes a one-off £200 discount on energy bills for all households in October. The discount will then be recovered automatically from people's bills in equal £40 instalments over the next five years, starting from 2023.
The government is also offering a £150 council tax rebate for 80% of households in England, within bands A-D from April – in which 32,900 Watford properties could be set for a potential rebate.
The number of properties in Watford within Council Tax Bands A-D:
| | | | | |
| --- | --- | --- | --- | --- |
| Council Tax Band | A | B | C | D |
| Number of properties in Watford | 510 | 4,420 | 14,950 | 13,020 |
Source: Valuation Office Agency (VOA), 13 September 2021.
In addition, £144 million of discretionary funding will be provided for local authorities to support households that need help and are not eligible for the council tax rebate.
The Chancellor confirmed the government would proceed with existing plans to extend the Warm Home Discount by nearly a third – with an additional three million vulnerable households projected to benefit from the scheme.
However, some bodies are warning the government's measures will not reach all households.
Independent think-tank, Resolution Foundation, noted while the government's Energy Bills Rebate Plan was "ambitious," it would "reduce but far from end the rise in fuel stress this April" – stating "the number of families" suffering fuel stress was "still set to double" to five million.
According to the most recent data available from the Department for Business, Energy and Industrial Strategy (BEIS), 13.7% (5,417) of households within Watford were in fuel poverty throughout 2019.
Furthermore, 12,110 residents in Watford received the Winter Fuel Payment (an annual tax-free payment for older people to help with heating costs) from the Department for Work and Pensions (DWP), during 2019/20.
The extensive use of gas as an energy source means very few households are immune to rising bill prices – given 95% of UK homes are centrally heated.
Citizens Advice has seen a record demand for crisis support, as more people sought advice from the charity in January than at any point since the pandemic began.
Emma Burgham, Chief Officer at Citizens Advice Watford, said: "Here at Citizens Advice Watford we're really concerned about the impact of the energy price cap rise on Watford residents.
"We have already seen a 46% increase in the number of people coming to us about fuel debt and the energy cap rise is going to put unmanageable pressures on people who are already struggling with both fuel and food poverty.
"We will continue to do all we can to give advice on how residents can save energy, manage their budgets and deal with energy bills, but we know that many will simply not be able to afford heating.
"We are here to support people whatever their circumstances and are fully expecting an increase in the need for our expert debt advice and access to foodbanks.
"Anyone needing help can call us on 0800 144 8848, contact us via our website www.cawatford.org.uk, or come to our drop in service on Tuesday to Thursday mornings."
Homes with poor fuel efficiency are more likely to be affected by energy price rises. The Standard Assessment Procedure (SAP) is a measure, which shows the energy performance of a home and is used to produce Energy Performance Certificates (EPCs).
For homes with lower SAP ratings, energy bills can be substantially greater. The average fuel costs for a home in England with a D rating are 21% higher, than those with A-C ratings (£1,279 compared with £1,057). This more than doubles (£2,226) for a property with an F rating, and is around three times higher (£3,071) with a G rating. 
The Energy Company Obligation (ECO) is a government scheme for low income or vulnerable customers to help cut carbon emissions and reduce fuel poverty. It requires large energy suppliers to provide funding for measures to make homes more energy efficient and lower heating costs.
These can include loft insulation, cavity wall insulation, solid wall insulation, along with boiler replacement or repair. In Watford a total of 2,252 ECO measures were installed up to the end of September 2021, as stated in the Household Energy Efficiency Statistics released by BEIS.
Watford Borough Council has secured government funding to deliver the Green Homes Grant initiative to improve homes with low energy efficiency ratings for low-income households.
The local authority is also working with independent charity Better Housing Better Health (BHBH), who offer impartial advice and to help tackle fuel poverty.
Last month, a new energy efficiency app launched across Hertfordshire to help cut energy costs and reduce household emissions. The Hertfordshire Energy Advice Tool (HEAT) gives tips on how householders can make effective savings of around £70 a year.
Ofgem have advised customers who are struggling to pay for energy bills, to contact their supplier as soon as possible.
Depending on their circumstances, some might be eligible for extra help with their energy bills or services including debt repayment plans, payment breaks, emergency credit for prepayment metered customers, priority support and schemes such as the Winter Fuel Payment or Warm Home Discount rebate.
The Citizens Advice website also offers more information on what to do if you are struggling to meet your energy bills, along with advice on how to make sure your home is energy efficient.