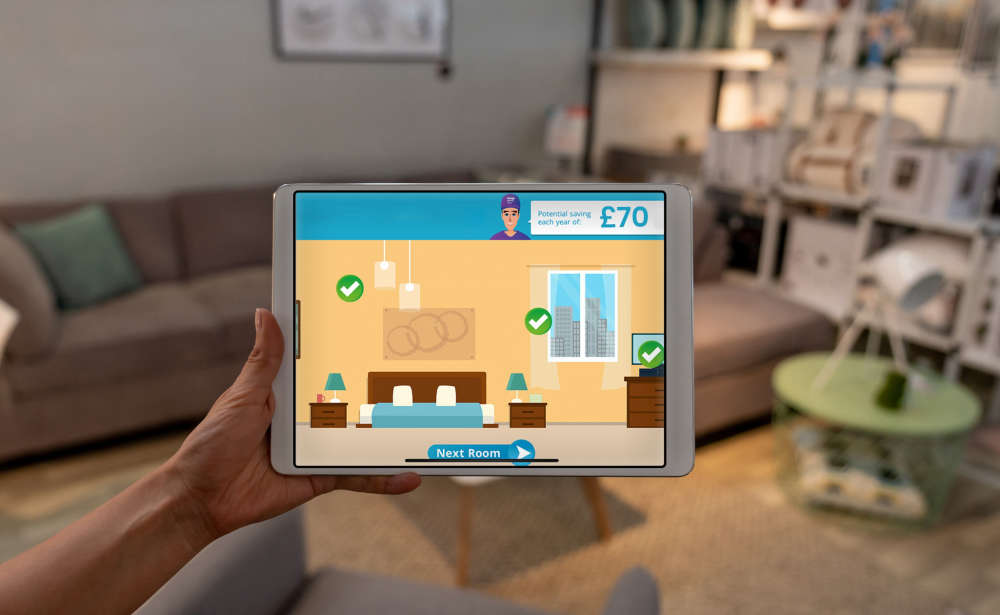 A free app that helps cut energy costs and reduce household emissions is now available to residents in South West Hertfordshire.
The Hertfordshire Energy Advice Tool (HEAT) gives tips on how householders can make effective energy savings.
The new mobile application offers users a virtual tour of a typical home, asking questions about different habits and appliances.
It then recommends easy, low or no-cost actions based on answers provided in the survey.
A tailored advice report can be emailed once the tour has finished, offering a summary of potential energy and financial savings – with average savings estimated to be £70 a year.
Hertfordshire is one of the first regions in the UK to partner with Energy Saving Trust to provide an energy efficiency app to residents.
The digital tool is being rolled out across the county by the Hertfordshire Climate Change and Sustainability Partnership (HCCSP).
Inga Jirgensone, Group Head of Business Development at Energy Saving Trust, said: "We are delighted to be working with the Hertfordshire Climate Change and Sustainability Partnership (HCCSP) on this exciting energy advice programme, and congratulate them on the launch of the Hertfordshire Energy Advice Tool (HEAT).
"Councils across the UK have a great opportunity to engage and support residents on their energy saving and sustainability journeys by making this energy advice app available to over a million people in Hertfordshire."
Councillor Graham McAndrew, the chair of the Hertfordshire Climate Change and Sustainability Partnership, added: "The partnership brings all the local authorities in the county together, along with the Local Enterprise Partnership, so that we can work on shared projects in our fight against climate change.
"This new app will be putting tailored energy efficiency advice literally at people's fingertips and is an excellent example of what can get done when we all pull together."
The app's release comes at a time when millions of households throughout the country will see their fuel bills rise once the new energy price cap takes affect from April.
First introduced by the UK's independent regulator Ofgem in January 2019, the price cap limits the rates suppliers can charge customers on standard tariffs.
This includes the standing charge and price for each kWh of electricity or gas (the units used to calculate bills).
However, the surge in wholesale costs on the global market means the new energy price cap due to be announced in February is expected to rise from £1277 to around £2000, according to analyst predictions.
Research by independent think tank Resolution Foundation, suggests the number of households experiencing 'fuel stress' – spending at least 10% of their family budgets on energy bills, will treble overnight to 6.3 million following the introduction of the new energy price cap this April, without government action.
The report adds fuel stress (a general indicator of finding energy bills unaffordable) will no longer be confined to the poorest households, with low-and middle-income families also set to be affected by rising prices.
Last Friday (14 January), a coalition of 27 charities wrote to Prime Minister Boris Johnson and Chancellor Rishi Sunak urging the government to to tackle the gas crisis.
Organisations including Save the Children, Age UK, Energy Saving Trust and End Fuel Poverty Coalition (EFPC) are calling for emergency funding to support those most vulnerable, as well as boosting insulation funding.
The government is due to announce new measures to deal with rising energy bills in the coming weeks.
The HEAT app is available to download for free in the App Store and on Google Play.