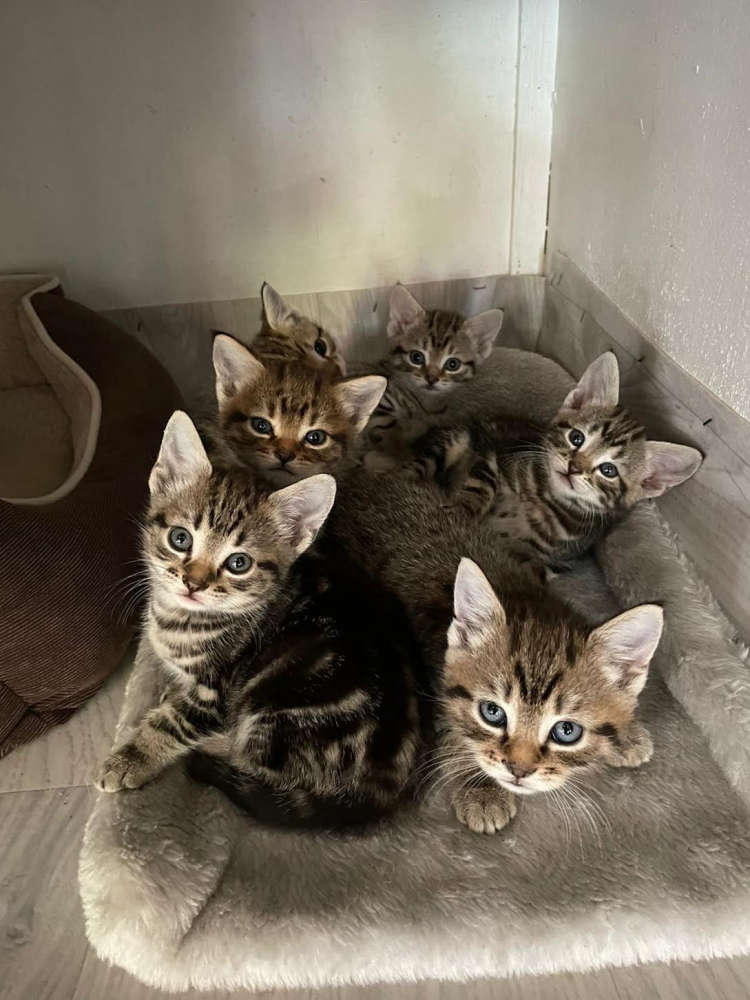 The number of people being forced to give up their pets due to the cost of living crisis is rising in Hertfordshire.
As energy bills and food prices continue to soar, pet owners are making the difficult decision to sign their animals over to rescue services because they can no longer afford to care for them.
This has put huge pressure on an already in demand animal welfare sector – with some rehoming centres across the country now at full capacity.
Increasing living costs has also meant the number of animals being adopted is reducing.
Many rescue and rehoming centres in Hertfordshire fear this spike will continue, as more owners find they are unable to look after their pets.
Precious Paws Cat Rescue is a small centre based in Rickmansworth. Founded in 2020, the rescue service has taken several cats in recent months.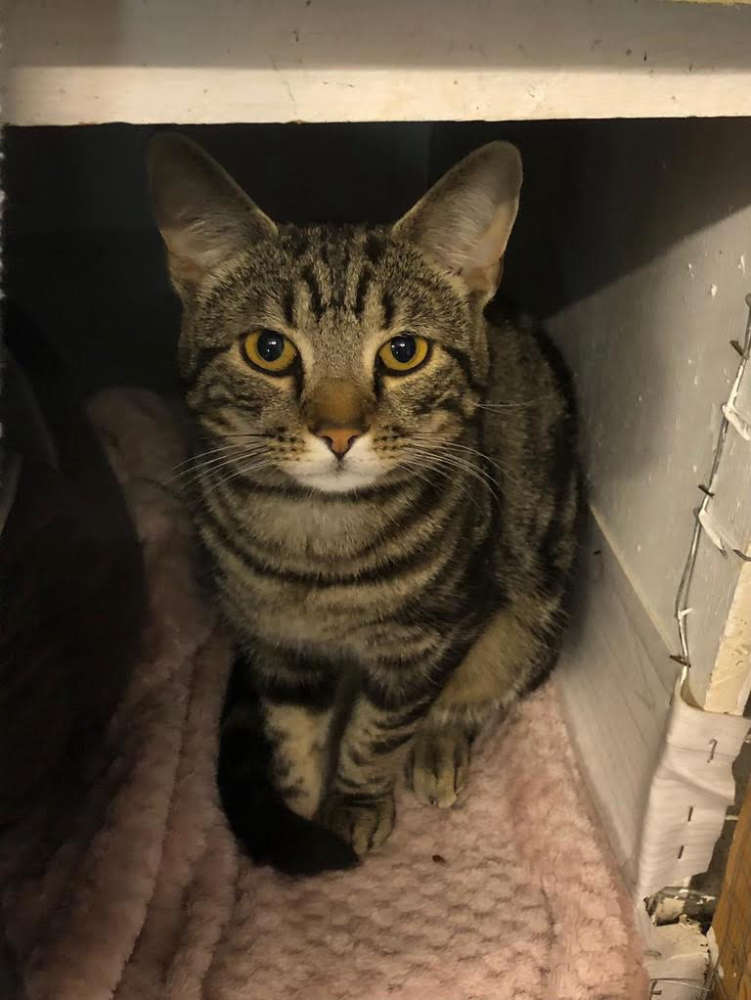 A cat being cared for at Precious Paws Cat Rescue in Rickmansworth (Credit: Precious Paws Cat Rescue)
The rescue is now full, but the surge in demand still grows.
Owner of Precious Paws Cat Rescue, Jacqui Schafer, said: "We knew there was going to be no end of cats unwanted after the pandemic but straight into kitten season crisis and also into the economy crisis.
"People are wanting to give up their cats everyday due to unaffordable vet fees and [the] cost of feeding them.
"People are not supporting the rescue as much as they normally would its financial sustainability is proving difficult for us, but [we are] surviving so far.
"We are totally full with an ever increasing waiting list."
The Blue Cross has been watching the cost of living crisis unfold from its frontline centres around the UK – with some pet owners now unable to pay for vet treatment.
Kellie Brooks, Centre Manager at Blue Cross Hertfordshire, commented: "We've been helping many high welfare pets here at Kimpton including cats and dogs who have been found stray and abandoned and transfers coming to us from our animal hospitals, where owners have signed their pet into our care as they can sadly not afford vet treatment.
"As the cost of living continues to increase, we're preparing to help more pet owners who are struggling to cover the cost of caring for their animals."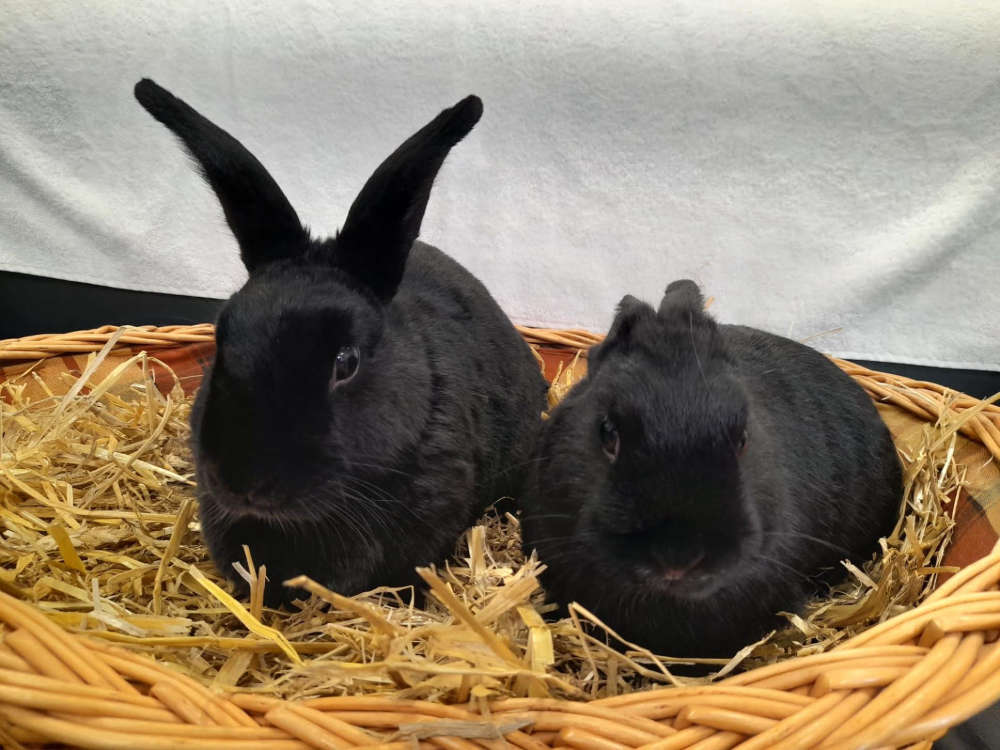 Rabbit's Bobby and Shadow are currently looking for their forever home (Credit: Blue Cross)
A YouGov survey commissioned by the RSPCA and the Scottish SPCA in June found the cost of living crisis to be the most pressing threat to pet welfare in the UK.
The Animal Kindness Index showed it was now more expensive for over two-thirds of pet owners (68%) to look after their animals compared to last year – meaning an increase in costs for an estimated 18.5 million owners.
The study also revealed 78% of owners feel the cost of living will impact their animals, whilst seven out of 10 (68%) expressed concern that the current cost of care was increasing. A fifth (19%) worried about how they will afford to feed their animals.
Formed in 1963, Chilterns Dog Rescue Society has its own centre in Chivery near Tring. The charity says the current cost of living crisis is one of the most difficult challenges its faced in their 59 year history.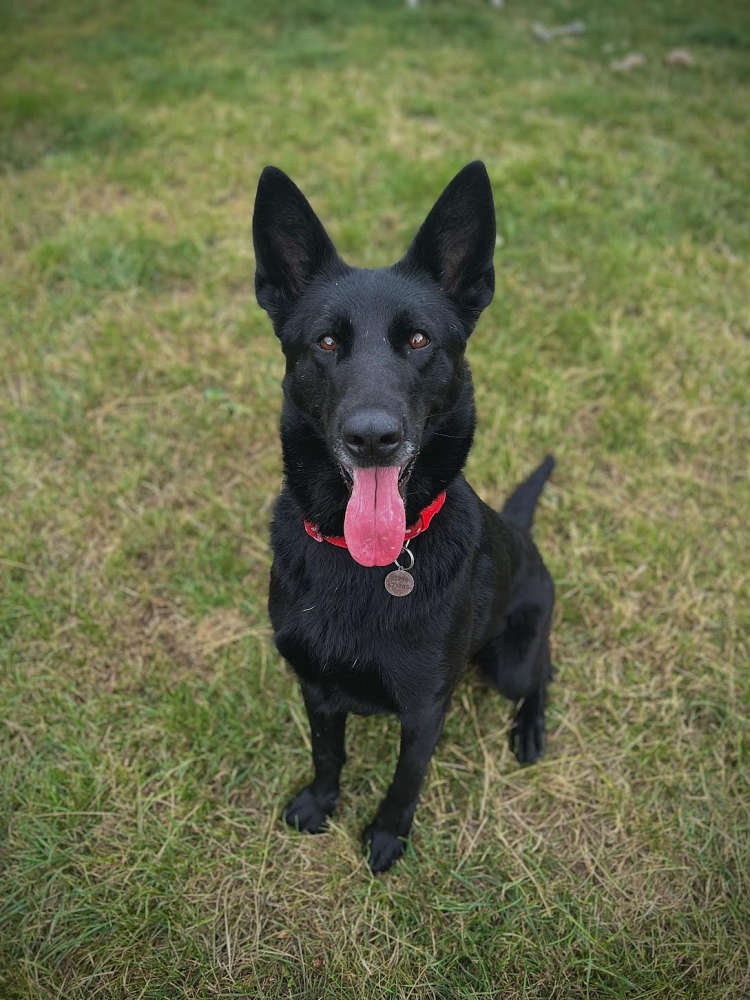 Carys is one of the newest dogs at the centre (Credit: Chilterns Dog Rescue Society)
Sara Muncke, Rescue Centre Manager at Chilterns Dog Rescue Society, said: "I have worked in rescue for more than 40 years but recent circumstances have created the most challenging set of conditions that I can ever remember – a rise in pet ownership rates colliding with cost of living pressures, the number of people urgently looking to rehome their dogs and the nature of the support these dogs require.
"This has been coupled with a sharp decline in people looking to adopt.
"The long-anticipated fear of a crisis in animal welfare has become very much a reality, with every call to the rescue centre an emergency and a generation of dogs at risk.
"Lockdown puppies in the hands of well-meaning but novice owners have now matured and, without appropriate socialisation and training are often proving too dangerous to keep in the home.
"Puppies that commanded sky-high prices at 8 weeks of age cannot be given away now.
"Desperate owners are increasingly turning to rescue centres for help with their dogs, not appreciating that safe and legal rehoming can no longer be achieved for many.
"Sadly, with most if not all rescue centres at capacity already, the outlook is looking increasingly bleak.
"However, we would still urge anyone looking to part with their dog to contact rescue centres rather than pass it on via social media or abandon it, I know everyone involved in the rescue and rehoming world will always do their best to help."
National Animal Welfare Trust (NAWT) is one of the country's top animal welfare charities, with five rehoming centres across the south of England – including Watford.
The four and a half acre Hertfordshire site provides safety and rehabilitation to over 400 animals a year.
Like other centres in the county its now trying to cope with the impact from the cost of living crisis.
8-year-old Deirdre who came to NAWT as a stray (Credit: NAWT Herts/Instagram)
Andrew Gillon, Director of Operations at National Animal Welfare Trust, told Vibe 107.6 FM: "The National Animal Welfare Trust in Hertfordshire is continuing to see an increase in people forced into relinquishing their pets due to the cost of living crisis, which is putting huge pressures on the charity's resources.
"The main reasons why owners look to relinquish their pets have not changed; personal circumstances, such as selling a home and having to move to rented accommodation where the landlord forbids pets, a change work patterns to increase income or pressures on family life have always been factors for families having to make these heart-breaking decisions.
"This time round though, the continual shrinking of pet owners disposable income due to the cost of living crisis will force many more people to have to consider making these choices, heaping even more pressure on the already stretched animal welfare sector.
"Charities like ourselves rely completely on the generosity of the general public and receive no government funding, so at a time where our services are needed more than ever, we are having to look at many different ways to stretch our resources even further in order to continue to help homeless pets."