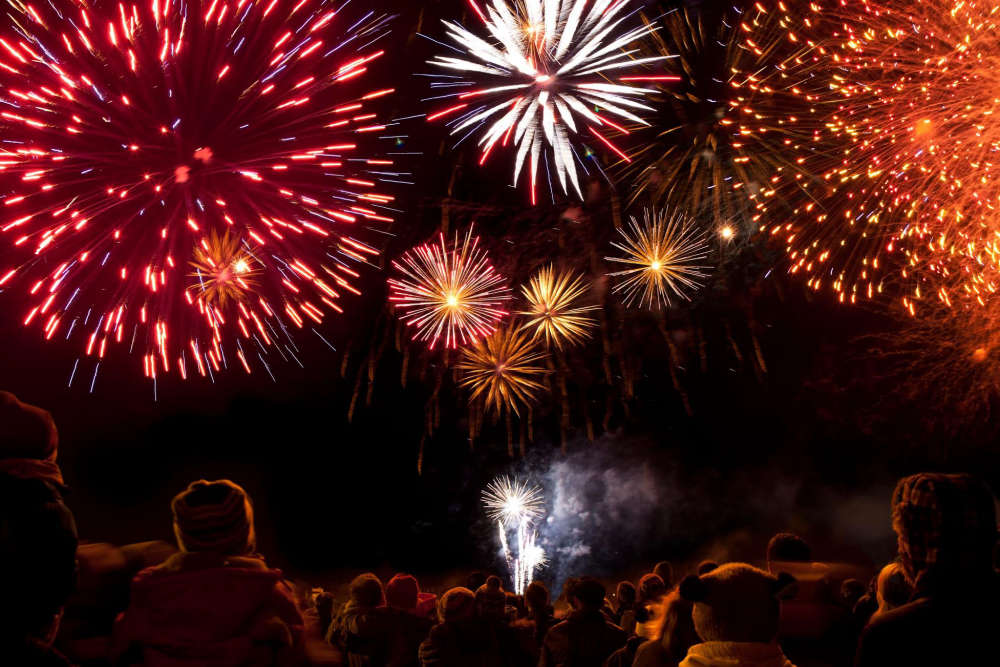 Credit: Watford Borough Council.
Watford's biggest fireworks display is back next month, after a year away.
The popular free event will see spectators gather in Cassiobury Park once again on Saturday 6 November to celebrate Bonfire Night.
Organised by Watford Borough Council, this year's display is set to feature a variety of food and drink outlets, funfair rides and bungee trampolines.
Vibe 107.6 FM will be on the main stage to help keep the crowd entertained from 6pm – with our very own Lee Partridge and Miles Blumsom hosting!
There is also live music from Katie Plus Juan, with the 20-minute fireworks spectacular beginning at 7:30pm.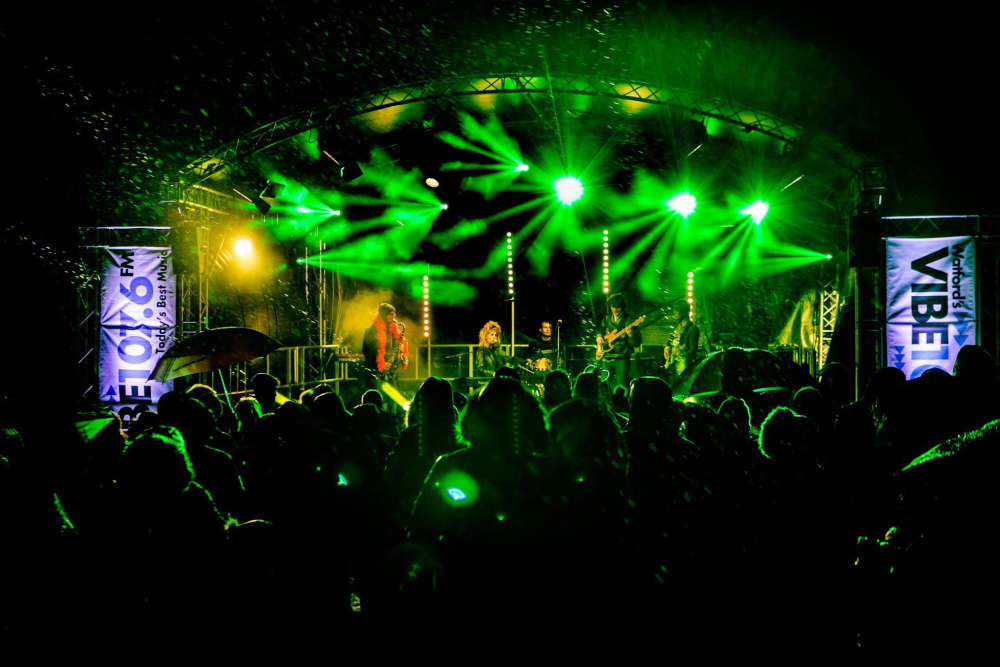 Credit: Watford Borough Council.
Volunteers from the Lions Club of Watford and Rotary Club of Watford will be collecting on behalf of local charities.
Last year, the annual fireworks display was cancelled due to the pandemic. However, the recent lifting of restrictions and return of outdoor events with Covid-safe measures in place, means next month's event can go ahead safely.
Watford Borough Council has introduced a number of measures to reduce congestion and touch points at this year's fireworks night.
The local authority are also encouraging everyone who attends the event to take a rapid Covid test the day before, to stay at home if they have any symptoms and wear a face covering if in close proximity with people they do not normally meet.
Vibe 107.6 FM's Managing Director, Howard Groves, said: "It's great that the Fireworks are back this year, I have been going along since I was a teenager and I'm pretty old now, so that gives an indication as to how much of an historic community event this is, Watford's largest!
"Everyone at Vibe 107.6 FM is proud to be part of what is always a special night."
Elected Mayor of Watford, Peter Taylor, added: "Fireworks night is one of the town's most popular community events.
"It is loved by many residents and visitors, with the display being one of the most spectacular in Hertfordshire.
"I realise many people were disappointed not to attend last year, but I'm delighted it's back and I'm especially pleased that this year we will be raising funds for several charities through the Covid Community Grant Fund.
"I look forward to seeing many of you there and ask that you donate what you can to our charity fund."
Visitors should arrive in plenty of time in order to avoid congestion in Cassiobury Park.
There is no parking in Gade Avenue car park from 3pm on Saturday 6 November – except for a limited number of blue badge spaces, which will be available on a first come first served basis.
Parking restrictions will also be in place on surrounding roads near Cassiobury Park between 7am to 11pm.
People are therefore advised to walk to the event, or park in one of the town centre car parks if possible.
Visitors will not be permitted to bring sparklers, fireworks or alcohol into the park to ensure everyone is safe.
For more information visit: