The Lobster
Cert: 15
Running time: 159 Minutes
Director: Yorgos Lanthimos
Cast: Colin Farrell, Rachel Weisz, Léa Seydoux , Olivia Coleman, John C. Reilly
Rating: ***1/2
The Lobster is a bizarrely good film; its dark comedy, which has some real laugh out loud moments, balances the grisly drama that at times can create a mundane atmosphere. This film has a fascinating concept: within one scene there are romantic tendencies which have you at ease, and then in another scene you are witnessing something which is deeply disturbing. However after watching, I believe The Lobster to be an captivating piece of art as it is dramatic, gloomy, romantic and brutal and more.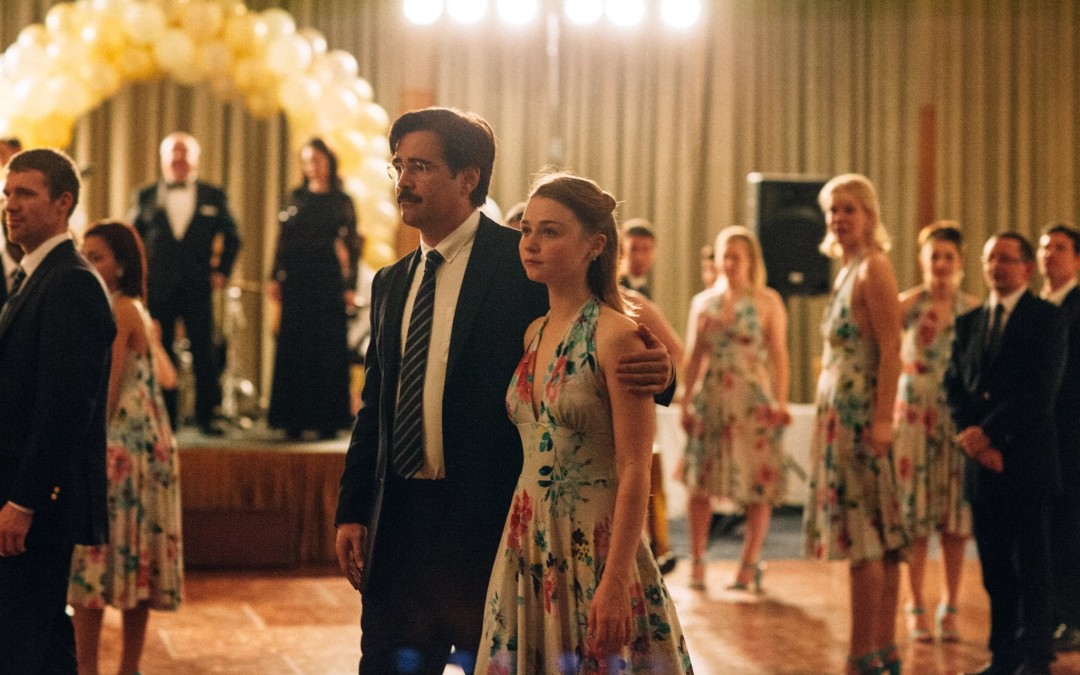 The Lobster is set in a dystopian universe, in a city known only as The City, where singles are given 45 days to find a romantic partner or otherwise they will be turned into animals. The focus is on a small group of singles who we witness dealing with the struggles of finding their match and dealing with the consequences when they don't.
The story is full of intentional ambiguity, which you may think creates potholes within the script, but it doesn't; it creates a mystery that the film needs. We as the audience do not know whether the whole world looks at life in this unique manner or if it is just limited to The City. By keeping it within one focus area, it allows the audience to engage with this setting and adjust, enjoying the originality of this exceptional location. Whilst the film starts off intriguing and funny, it can be considered that at times it loses its fascination when the location is out of the hotel setting. It is within the creepy hotel where the intrigue and mystery lies. The story also loses interest in the extraordinary animal premise, which I thought was an enormous shame as this story was one which was disturbing but interesting and original. The Lobster is a film that questions society, love, and dating, and although it does so in an extreme manner, it provides a relatable idea.
The cast play their roles wonderfully. Collin Farrell who is the only character given an actual name, David, meets a variety of characters both in and out of the hotel. They all seem to have a lack of or supressed emotions, which is exhibited in the way they speak. This is pulled off fantastically by the cast as it is portrayed more in a humorous way therefore is rarely comes across as dull.
The Lobster is directed beautifully by Greek director Yorgos Lanthimos and this is his first English speaking film, which can be considered by some as a masterpiece. Visually the locations selected provide a gothic and eerie feel, as well as a beautiful picture onscreen, capturing both the darkness and humour of the film. Lanthimos' directing of the most part feels natural, tender and artistic, but there are times where his film-making comes across as slightly contrived particularly when he steps away from the first presented story premise.
I really enjoyed The Lobster as it has an artistic feel to it, and provides us with great acting and an original enigmatic concept. The film is disturbing, funny, interesting and ambiguous without leaving you feeling confused. However, I believe that it will truly be enjoyed by real film lovers who appreciate arthouse productions more than perhaps the average film-goer, looking to just be entertained by action.