Natalie Malcolm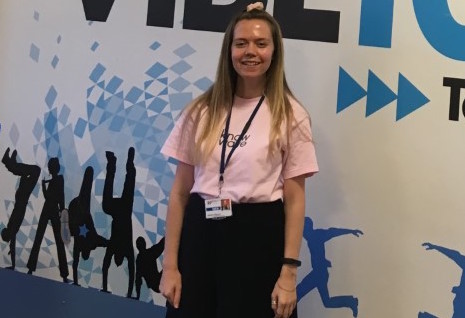 Natalie started out in radio from the age of 10 at her local youth radio station. She then went on to properly study radio at college and university coming a long way since the beginning. Natalie loves radio because of the one to one connected you feel with the listener, being their friend.
Natalie now freelances in radio doing various different roles working for BBC and commercial radio too. Previously she used to volunteer at Rinse FM, Reprezent and Radar Radio but now getting to work full-time has been a dream. She has a massive passion for grime/rap and hip hop music and writes for GRM Daily.
Natalie has done some TV work too and got the chance to go to Lovebox Festival interviewing acts from the line up. She has also hosted events and panels including some Q&A's.
Natalie also DJ's, specialising in house/techno but would like to be a multi genre DJ. She has never sided away from getting involved in anything. Natalie loves going to festivals, gigs, raves, the lot so what better show could she have than a cub classics show.
Her top 3 things she loves in life are food, sun and positive vibes, she lives by the saying 'you can't put a price on memories'.
Stay connected with Natalie:
Instagram: natalie_malcolm
Twitter: natalie_malcolm
SoundCloud / Mixcloud: natalie_malcolm