Jamie Hughes
Jamie first started presenting on the radio in 1994, at Brunel University, Uxbridge, on a Saturday, which was the highlight of the week. His first proper experience came the following year when the university got an FM license for a month, where he would broadcast on both days at the weekend. At college, Jamie managed to work at Star FM in Slough, on the sports and news shows, on a Tuesday, as well as Saturdays, covering football games.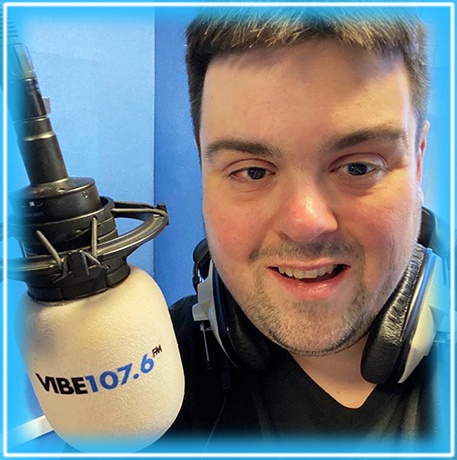 Unfortunately, Star FM folded and the original personnel of Brunel University Radio all left and his radio experience was being replaced by TV and film at college, which led to his career as a TV Editor.
For many years Jamie wanted to get back into radio and in 2021, he joined Vibe 107.6 where he will be presenting regularly on the station.