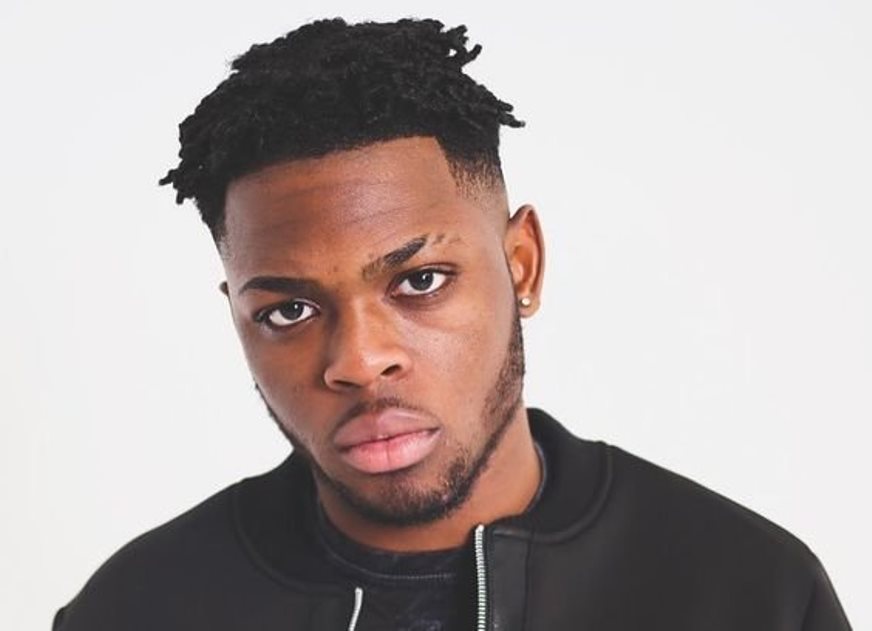 Credit: VEVO
British rapper and singer Yxng Bane has told VIBE 107.6 FM's Request Show presenter Will Njobvu he is working on new music with Wizkid, Tinie Tempah and Kojo Funds.
Life just hasn't been the same for the 22-year-old Afro-Swing artist since he decided not to study economics at university and chase his dreams as a musician.
The rapper from Canning Town, east London caught the attention of over 16 million people on Youtube when he dropped the video for his sensational remix of Ed Sheeran's "Shape of You."
He tells VIBE 107.6 FM he was overwhelmed by the public's response. "That was one amazing feeling that I'll never forget. Ed approved it too! Just before that, I dropped Fine Wine and that also received a lot of attention."
'Heartbreak Kid'
The star also explains why he calls himself the 'Heartbreak Kid' – confirming that he is indeed not the one breaking hearts, but the one who has had his own heart broken. "I am the heartbroken one. It's just.. as a lover.. you love too much and then you end up being the one getting hurt."
Over the last couple of months, music critics have been struggling to place Bane's sound in one genre because it's so universal, with some calling it grime, rap or Afro-pop.
When asked where he places himself in the music landscape, Bane tells VIBE 107.6 FM: "I wouldn't put myself in any other genre but music, I just express myself whether it's rapping, singing or talking. Music is one language."
When Bane was younger, he didn't know he was going to be a musician despite doing piano lessons when he was eight. "When I was 8-years-old, my dad tried to put me in piano lessons," he laughed - adding "I did it for like a year but didn't like it in the end."
'New music on the way'
Bane also gives his opinion on the recent controversy surrounding U.S. rapper Kanye West. In a recent interview with celebrity news outlet TMZ, the husband of Kim Kardashian suggested slavery for African Americans was a "choice."
He tells Will: "He [Kanye West] apologised directly, sometimes we do say silly things without thinking, but the most important bit is knowing where you went wrong. The fact that he acknowledged where he went wrong and apologised is cool but it's not cool to say what he said."
Success is on the cards for Bane. He released his hit track Vroom in March and he's just confirmed to VIBE 107.6 FM that he's working on new music. "I'm just grateful for the opportunities. I've got new music coming out, recently I've been in the studio with Wiz, Tinie and Kojo. It's a blessing"
'Believe in yourself'
Reflecting on life and giving advice to young creatives struggling to build a name for themselves, Bane tells VIBE 107.6 FM: "Life's about waking up and trying to better yourself. No one will understand your journey like yourself. Keep going, no one can tell you what you can and can't do. Believe in yourself."
For more music news, gossip and interviews, tune into Will Njobvu's Request show every Thursday night from 9pm to 11pm UK time. You can send in song requests to @William_Njo on Twitter and @Will_Njo on Instagram.
You can LISTEN to the full interview here: