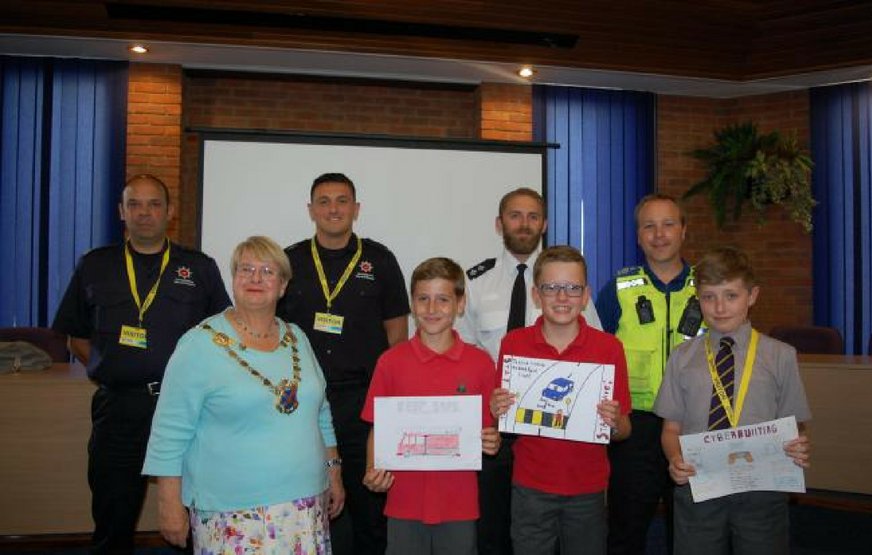 Poster Competition Winners: Ben, Jack and Jonah
School children from local primary schools created posters with important messages about fire-hazards, road safety and cyber bullying.
The winners of the safety poster competition were awarded prizes by the Mayor of the City and District of St Albans. The winners were Ben Pendell from Aldwickbury School in Harpenden, along with Jack Ritchie and Jonah Howgego from Maple Primary School in St Albans.
"I was really impressed with these talented young artists and their winning posters which convey important messages about safety," said Cllr Rosemary Farmer, the Mayor of the City and District of St Albans.
"The competition is always popular and attracted more than 100 entries this year from young people who attended Crucial Crew saftey awareness-raising sessions. These practical sessions provide children with tips on how to deal with everyday hazards and dangers in the home and outdoors, as well as promote online safety."
Approximately 1,200 children from 27 schools attended Crucial Crew safety sessions earlier this year. Crucial Crew and the art competition are run on an annual basis by St Albans City and District Community Safety Partnership (CSP).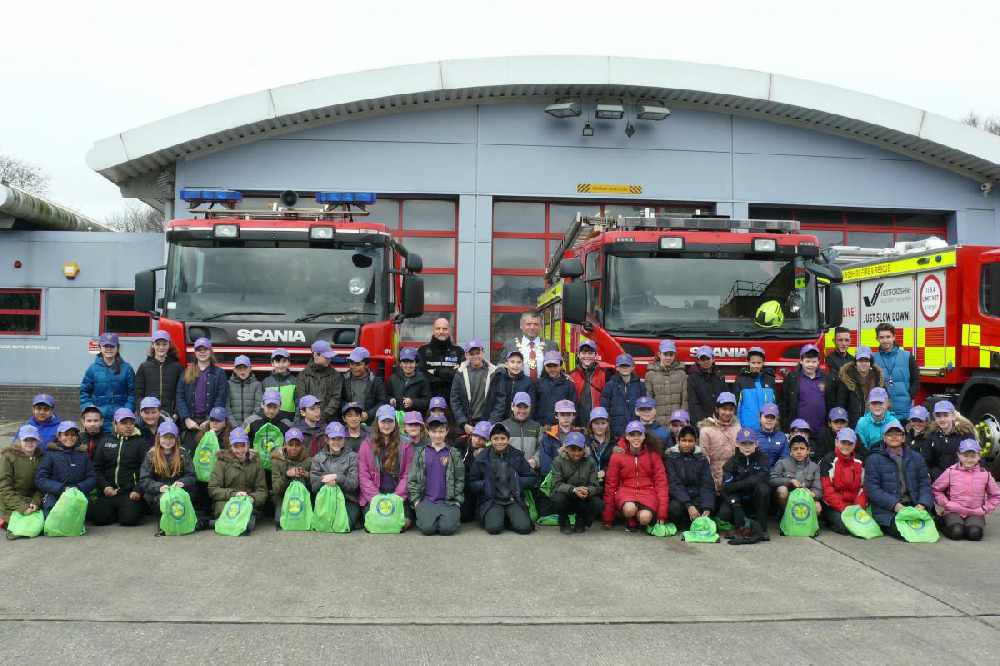 (Crucial Crew, St Albans)
The safety sessions covered everything from first aid and fire safety, to anti-social behaviour and cyber awareness. Children were guided through various scenarios by CSP members, including Hertfordshire Constabulary and Hertfordshire Fire and Rescue Service.
Congratulations to the three budding artists who won the competition!