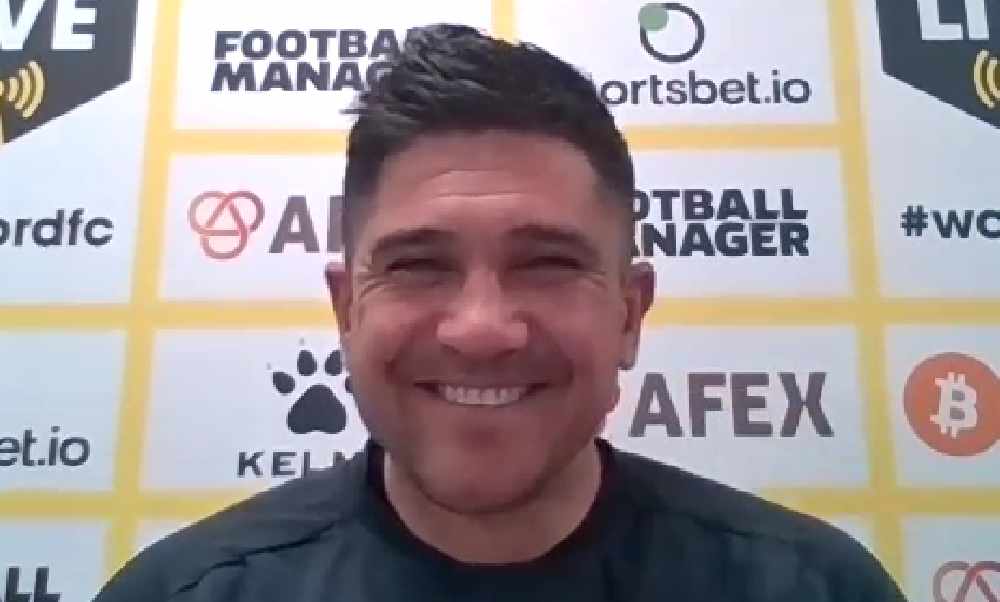 Watford can travel to West London assured of a Premier League place next season. Head Coach Xisco Muñoz spoke of last weekend's promotion celebrations during Thursday's Pre-Brentford Press Conference, as well as the reaction of the fans and players, and the possibility of winning the Championship title.
Despite Norwich City needing just two points in their final two games to seal first place, Muñoz doesn't want to give up on the challenge just yet.
"We have a chance to win the title, I think we have a big responsibility and we try. We will see what will happens because it's true, we have a difficult situation because we have a little possibility but we have a chance, we work very hard. We'll try to give the best 11 for the next game because we need to win the three points.
"The most important is that we need to understand our ambition. We have a chance to arrive at the title, if we have the chance we need to play with our maximum ambition next game. We are Watford, we are a big club and we need to understand that our fans want all the best in our players. We had two days to celebrate, and now is the moment to come back and give our best game for the three points. I try to give the best 11 for the three points."
Munoz joked that the owners gave him "a five-year contract and a big salary, I am very happy!" but stated that now they need to finish the season and see what happens afterwards. On his future, and relationship with the Watford hierarchy, the Spaniard assured, "We will see, I think everything is good, it's perfect, I'm happy here."
Rafa Benitez, who managed Xisco during their time at Valencia, has been in contact in recent weeks, "I spoke in the last two weeks to Rafa Benitez and always he gives me good support and sometimes we exchange ideas or opinions and he has big experience, and it's always important to have a good relationship with them (former coaches)."
After the game, Munoz didn't celebrate in the same way as his players by going to a bar, instead he reflected on his time in England so far. "It was very comfortable after. I arrived at home, showered, I was on the sofa, opened two beers and stayed calm. It was a moment to reflect in the work in everything because in the last two weeks I think everyone gave all their best, we received a kick against Luton and after the reaction of everyone was amazing. These situations were perfect because finishing the season was amazing, and gave all their best for the team."
Xisco Munoz was happy to see the fans celebrating on Saturday, but asked for that same energy when they can return to Vicarage Road. "It was very nice but I want all of this emotion, all the fans, to take this emotion for the next game in the stadium. Our first game in the stadium I want everyone to come with this energy, we need the best in our fans. I know our fans want this moment, I want this moment with our fans and when the fans arrive in the stadium it's the first game we can play in the Premier with our fans, I need a big party. I need big emotion, big power, and we'll try to give very good energy with our players for the three points. We lost this moment from Covid, but when we have the opportunity we need to give the full power for the team."