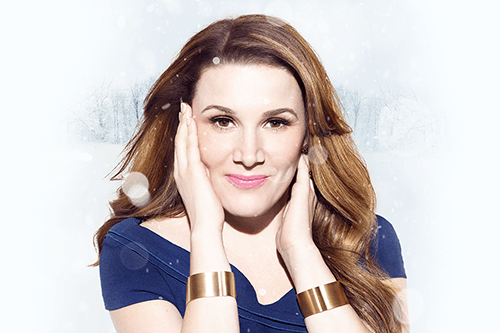 Sam Bailey has announced she will perform two special, 'up-close-and personal', concerts this winter, including one at Watford Colosseum on Tuesday January 27th ahead of her first headline tour.
The X Factor winner, who made to #1 in the UK Album Chart singer with The Power of Love, stole the hearts of a nation in one of Britains most popular TV shows with her soaring spine-tingling vocals and now counts Gary Barlow amongst her biggest fans.
Immediately after winning the show, Sam went straight to #1 in the UK's Christmas Singles Chart, with a cover of Demi Lovato's Skyscraper, ahead of her debut album release which too went straight to #1 and featured the singles 'Skyscraper', her duet with Nicole Scherzinger And 'I Am Telling You'. With her next single due for release, 'Compass', written for her by Grammy Award winning songwriter Diane Warren, the former Prison Officer continues to impress. Sam Bailey has performed since she was 15 years old, but acknowledged real-life '"put everything on hold"' until her astounding X Factor audition that stunned judges Nicole Scherzinger, Sharon Osbourne, Gary Barlow and Louis Walsh.
Set to tour the UK with her debut show in winter 2015, Sam will perform one of two special 'secret' pre-tour concerts at Watford Colosseum on Tuesday 27 January, 2015. Tickets will be on sale from 8am, Friday, 4 April from www.gigantic.com and the Watford Colosseum Box Office.
Tickets £29.50*, £27.50*
£3.00 per ticket booking fee applies, capped at six per order. Fee-free booking for Priority Members' and for groups of 10+ please call 01923 474124 to buy fee-free.
VISIT: www.watfordcolosseum.co.uk for more information and to book online 24 hours a day. Tickets can also be purchased by calling 0845 075 3993, or visiting the Watford Colosseum Ticket Office.