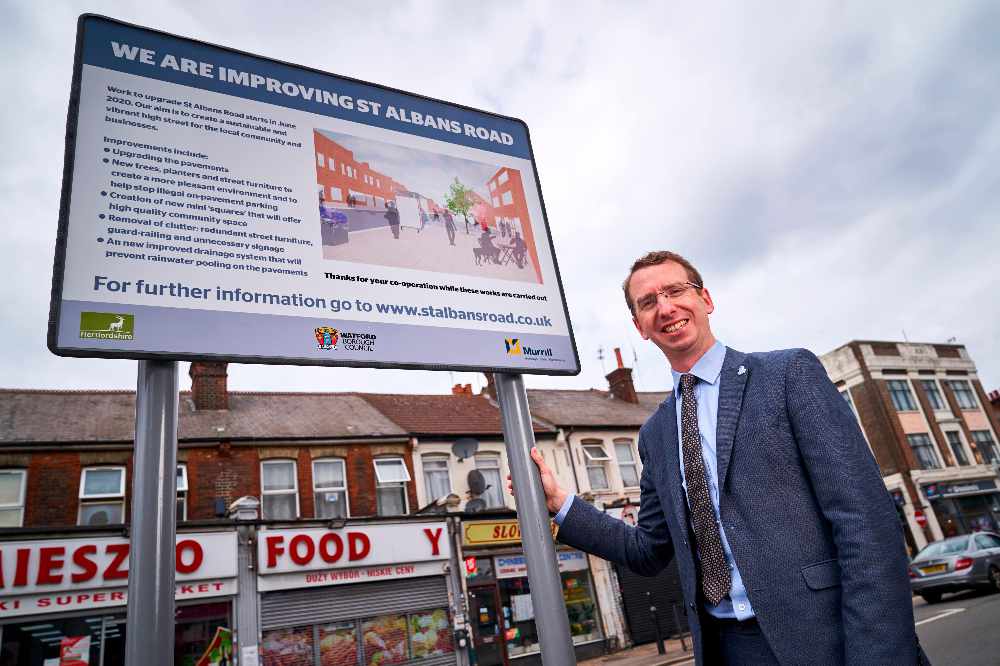 The project is costing £400,000 and was a key part of the Mayor's manifesto
A key thoroughfare in Watford, St Albans Road will be undergoing a revitalisation project led by Watford Borough Council to improve the look and feel of the area, with work starting on 8 June and due to be completed by the autumn.
In 2019, the council carried out a consultation about aspirations for revitalising St Albans Road and requesting the public's feedback. The key topics that emerged from the consultation were around cycling, the look and feel of the streetscape, traffic, parking and antisocial behaviour.
Based on feedback from that consultation, the council has developed a phased improvement plan for St Albans Road with the long-term ambition to create a sustainable and vibrant local high street to support the community and local businesses.
Improvements will include replacing the pavements to remove the current patchwork of paving materials and to remedy the current poor surface water drainage.
The removal of redundant street furniture, guard-railing and unnecessary signage will reduce street clutter and the over provision and poor sighting of traffic signs. New strategically placed street furniture will improve the surroundings whilst helping to stop illegal on-pavement parking.
The project will also include creating new small 'squares' of high quality public realm and community space on Hatfield Road, Victoria Road and Bruce Grove, which are all closed to through traffic onto St Albans Road and currently cluttered.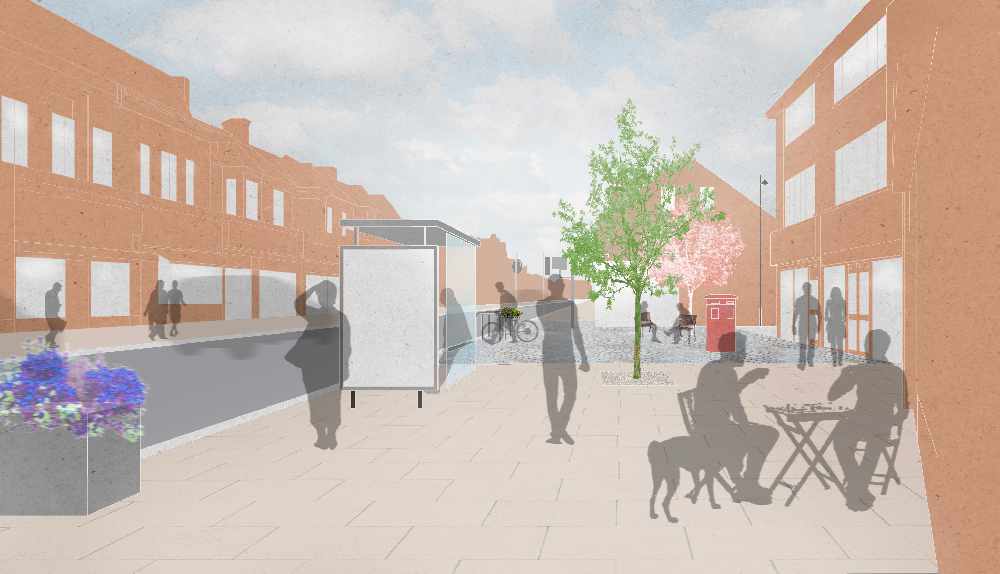 Elected Mayor of Watford, Peter Taylor said:
"'St Albans Road is key route into and out of our town centre. It is used by thousands of people every day and is an important place for businesses, leisure and socialising. One of my key manifesto commitments was to improve this area and I am pleased we are delivering on this commitment. We must make sure that all of our town can benefit from investment and schemes like these are really important making Watford a better place."
New soft landscaping will also have a significant impact on the feel of the area and improve air quality. Unused planters will be removed or reused and new planters and street trees introduced to create a more pleasant environment and soften what is currently a road dominated by traffic. The location of the new street trees and planters can also be used as barriers to parking on the pavement. A new sustainable drainage system will help with irrigating the trees and alleviating some of the drainage issues on the street.
New cycle stands will be installed to provide parking facilities for cyclists while allowing a clear flow of movement for users of the pavement and help prevent illegal parking. Whilst a new segregated cycle lane is not planned, we will be signposting to the cycling 'quiet way' along Bradshaw Road and Sandringham Road.
Businesses will be kept up-to-date as the work progresses, including regular engagement with them to work in co-operation with their needs. For more information, please visit stalbansroad.co.uk