Listen in to our Breakfast Show this week for your chance to win a pair of tickets for Scarenation's Fright Night, the biggest single scare maze in the UK!
Roll Up, Roll Up… Dr Carnevil and his Circus of Fear is coming to Gadebridge Park in Hemel Hempstead from 22nd – 31st October 2016 and Vibe 107.6 FM is giving away 3 pairs of tickets on next week's Breakfast Show (Tuesday - Thursday). So listen in for your chance to win a true scare this Halloween!
Once the most famous freak show in Europe, the Circus of Fear was officially closed to the public when the authorities discovered that the Doctor was kidnapping his customers, mutilating their bodies and putting them on display in his world-famous exhibition.
Well, after a long-stay in one of Britain's most secure mental asylums, the Doctor is now fully recovered (yeah, right!) and is once again ready to open his doors to the public!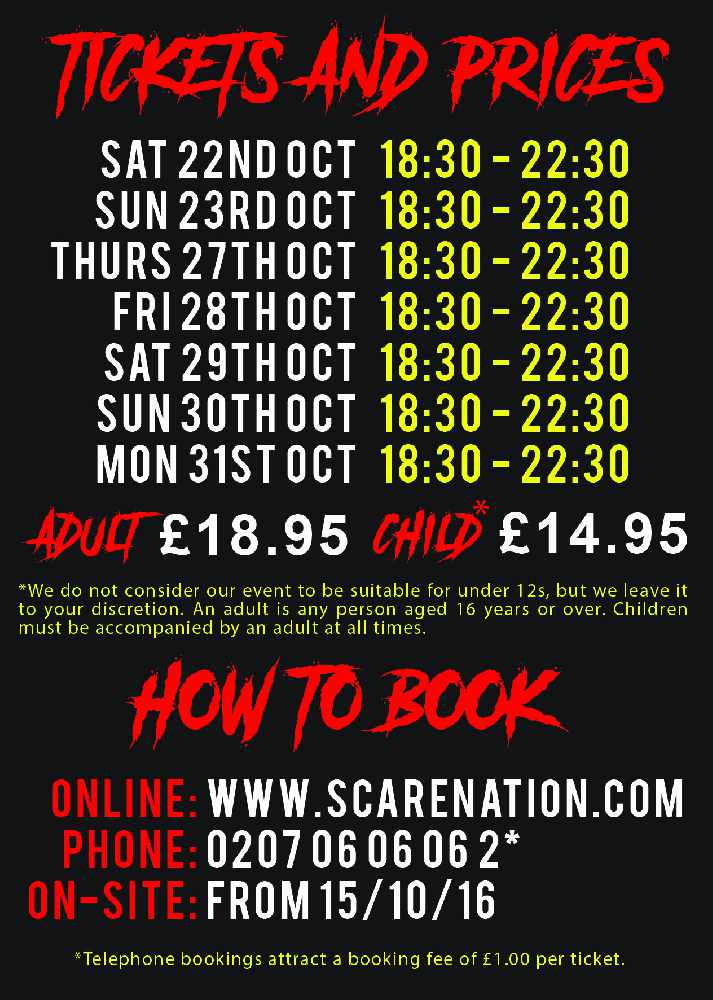 Come and take a tour of Dr Carnevil's Circus of Fear this Halloween half term (22nd – 31st October 2016). The Doctor has set up his Big Top in Gadebridge Park in the Centre of Hemel Hempstead and would very much like to invite you to come and see his brand new (and rapidly growing!) collection of biological curiosities and freaks! This truly is an event to DIE for!
The experience will last approximately one hour, with tickets priced at £18.95 for adults and £14.95 for children. This event is NOT for the faint-hearted! Children must be accompanied by adults at all times. Go online for more details about the event, FAQ's and to purchase your tickets. Places are limited so book early to avoid disappointment!
To win a pair of tickets to Scarenation's Fright Night, listen in to Vibe 107.6 FM's Breakfast Show next week on Tuesday, Wednesday and Thursday!
Visit www.scarenation.info to read more about the real-life history of Dr Carnevil and his infamous Circus of Fear.
(Source: Scarenation)