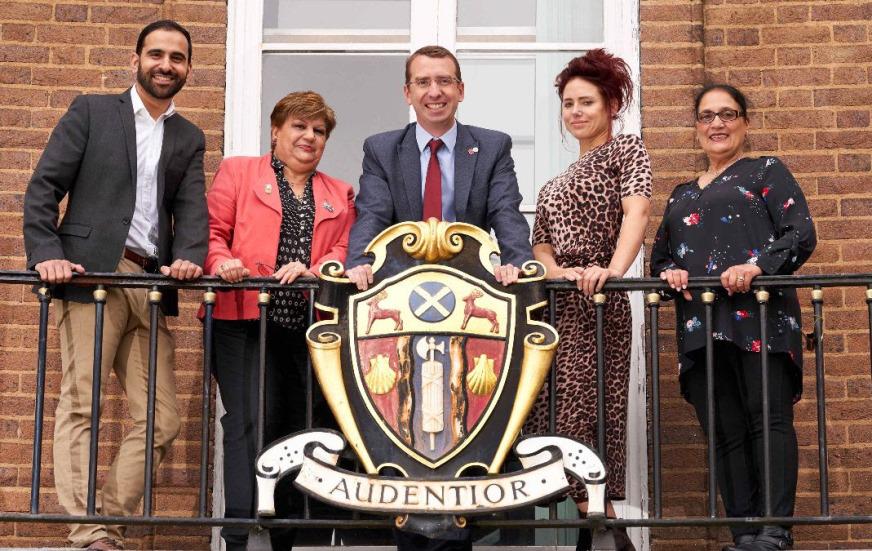 Three locals are being celebrated for their work but only one can win the Audentior Award.
The Mayor's Award, sponsored by Warner Bros, celebrates the outstanding contribution of an individual in the town.
The shortlist of three people has been announced and now its up to you to decide who wins.
Sam Torabi works with the local community to improve the confidence and health of people.
He uses his energy and enthusiasm to motivate those around him. Having worked with the Peace Hospice in the past he has delivered exercise groups to patients and has organised and taken part in lots of charity events for them. Through fitness and fundraising Sam helps local people feel better with themselves and their body.
Roy Moore set up the 1881 movement to improve match day experience for Watford FC fans.
He is unpaid and his dedication to the club, the town and its residents is well known. He raises money for many fan displays, he also helps run a food bank and organises Christmas gifts for children in Watford General Hospital. His passion for the Bunker and organising the displays Watford is known for are matched by his dedication to helping others.
Alison Thomas has dedicated 30 years to helping vulnerable woman make positive changes to their lives.
Alisons selfless and caring attitude has benefited thousands of women who have felt lasting effects from her help. Along with colleagues she created MyLife, a domestic abuse awareness course which was created to help women in the cycle of abuse recognise behaviours and set acceptable boundaries. Despite the hard nature of her work Alison has remained dedicated to the women she helps, by creating a safe place to speak and learn.
Peter Taylor, Elected Mayor of Watford, said:
"These awards recognise and celebrate hard work, dedication and personal achievement. Watford has so many people who regularly do wonderful things for our community. These unsung heroes do so much for our town. The Audentior Awards are a chance to say thank you to people who deserve to be recognised."
To vote for your town hero and to see a full list of the 2019 nominees visit The Audentior Awards Website.