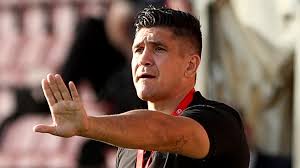 As first reported by Georgian outlet adjarasport, Watford have appointed Spanish Head Coach Xisco Munoz as Vladimir Ivic's replacement. The 40 year old will take charge of the Hornets until the end of the season, taking training from this week.
Munoz, or Xisco as he is commonly referred to as, has recently stepped down from his position at the helm of Georgian Champions Dinamo Tbilisi, whom he spent time with as both player and manager. The former Real Betis Winger achieved success in the domestic league and cup competition, also reaching the 3rd qualification round of the UEFA Europa League.
Fears of no Coaching License can be quickly extinguished. He is qualified to take charge at Vicarage Road, and will be given the necessary certification to continue into the Top-Flight if promotion is achieved at the end of the season. This will be Xisco's first permanent role as Head Coach, having served on an interim and assistant basis for Dinamo, and as second in command at former club Gimnastic and Pobla Mafumet prior to that.
With records of the Georgian League difficult to come by in English, there is little detailing his style as manager. However, it is known that the Valencia academy graduate uses a 4-2-3-1 formation, and has an attacking approach.
I spoke to Georgian Journalist and adjarasport Reporter Giorgi Kokiashvili about the appointment, and exactly what we can expect from the new Head Coach:
"Xisco's style is more like Pochettino's to make it clear for you. He loves attacking play and counter attacks is the best part of his gameplan."
He appears to be rather charismatic and popular also, often with a smile on his face and has been described as a very positive coach who can be strict but "funny during training". (The Athletic). Like his predecessor, Xisco is fluent in English.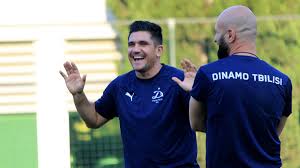 "Everybody loves him here in Georgia, especially in Tbilisi. He's a club legend as a player and an amazing coach, also." - Giorgi Kokiashvili, adjarasport.
Having played under Champions League winning Manager Rafa Benitez and remaining in close contact with the former Liverpool, Chelsea and Real Madrid Coach, he's certainly associating himself with the right people. When asked about the influence of Benitez on his career, the new Watford Head Coach said:
"Rafa Benitez is a coach who doesn't care who you are but only looks at what you can do. And I won't forget that. Yeah, he was the one who taught me the most because he explained things and did it brilliantly. Rafa made me". This may apply to his experience on the pitch, but as seen in plenty of former players in the past, the impact of an inspiring Head Coach carries over into management.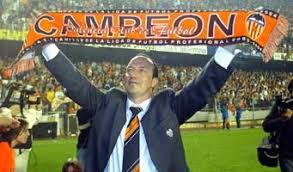 "He's going to be a great coach for Watford."
Javi Gracia had exited Rubin Kazan following a poor 9th placed finish. Fans were unsurprisingly skeptical, and although he was not without tactical flaws, there can be no denying the success he had during his tenure in Hertfordshire. Having won back-to-back League Titles in what could be considered by English fans to be a minor league, Xisco Munoz shares an achievement with the outgoing Vladimir Ivic. Perhaps it's too soon to judge a man on his history, when it is a very early time in his career on the touchline.
I understand the frustration of not appointing a more experienced Head Coach, and I feel like I'm repeating my sentiments of Ivic, Gracia, Mazzarri and countless others, but this was a calculated decision. Deeper problems such as player power and hierarchy decisions aside, this is a Head Coach that provides a fresh approach, with an attacking, entertaining style that may fit this squad perfectly. It was reported a few years ago that Watford have a team of scouts constantly searching for a new Head Coach, regardless of the success of the current man in charge. It's certainly plausible that Xisco is someone Watford have tracked for a little while now, and is right for the job. Those fans who wished for 5-2's over 1-0's may be very happy once Xisco takes to the touchline.