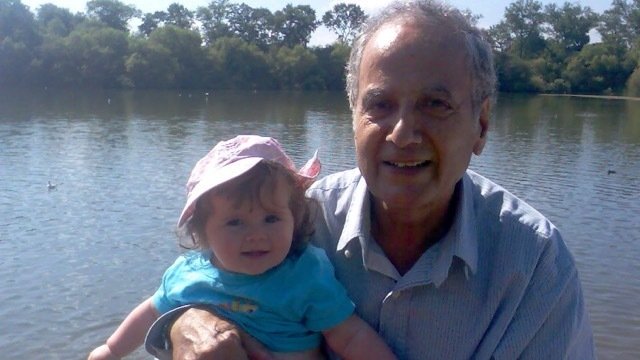 A 76 year old man has been held in an Iranian prison for 4 years on suspicions of spying.
Kamal Foroughi, a British-Iranian national, was sentenced to 8 years in Evin Prison after being found guilty of espionage in April 2013.
Described as 'one of the oldest and loneliest prisoners in Iran', Foroughi was taken in May 2011 by five plain clothes officers without charge, explanation, or a warrant, according to his family.
During this period, Foroughi was held in isolation and questioned. He had minimal contact with his family before trials began, and was later cut off from any contact with the outside world for six months after being charged.
Since last year, his family has been able to make regular short calls with him, where they found out he needed "critical medical attention".
"He was supposed to have been released last May after serving 4 years, that's what they told us," Kamran, Foroughi's son told Vibe107.6FM. "If we stayed quiet he would be released in May. That didn't happen...
"We were told, if we went to the British government pre-trial, that could be used as so-called evidence and make things worse. So we felt we had to keep quiet."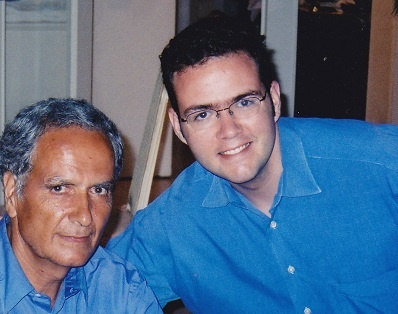 Kamran (right), with his father Kamal Foroughi (left)
The news has only recently come to light after the family broke their silence.
It is still unclear on what evidence Iran found Foroughi guilty. However, after promises of an early release were bypassed, Kamran has now urged the UK Government and Iranian authorities to bring Kamal Foroughi home on compassionate grounds, and "end this nightmare".
Leaving his family "very worried about his health", his dedicated son, Kamran, from Hertsmere near Watford, has been petitioning to get his father released.
After reaching out to many platforms like the BBC, Amnesty International, and The Guardian, Kamran spoke to Vibe107.6FM and Lee Partridge on yesterday's (Wednesday 11th) breakfast show.
"He's been deprived of many basics prisoners in the UK may take for granted," Kamran said. "He's not allowed visits, not allowed to receive letters, there's bad overcrowding, we don't know but we're hopeful he's sleeping on a mattress; you know these things are very upsetting.
"He's deprived of basic medical care and was supposed to be taken to hospital over a long period of time.
"We're really scared that he's going to die in prison... We just want him home and miss him very much."
*Amended on 12/11/15 at 22.36 to correct details of pre-trial visits, and for quote accuracies in paragraph six.
Written by Isaac Ouro