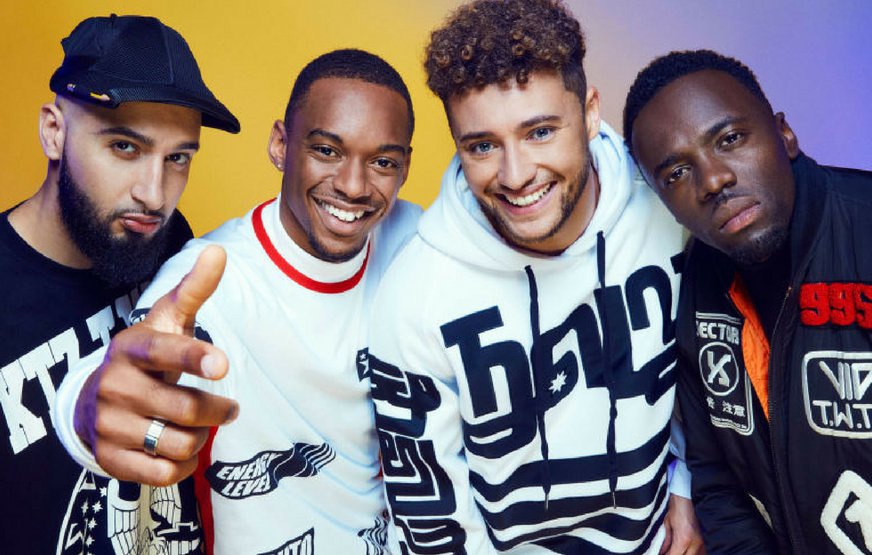 Rak-Su have had an 'amazing' journey since winning X-Factor 2017
Will Njobvu interviewed local stars and 2017 X-Factor winners, Rak-Su, on the Vibe 107.6 Request Show.
Ashley Fongho, Jamaal Shurland, Mustafa Rahimtulla and Myles Stephenson rose to fame when they won the fourteenth series of X-Factor last year, mentored by Simon Cowell. The Watford-formed group has since been on an incredible journey, busy with the X-Factor Tour, supporting Little Mix and creating new music.
On their new single, Pyro Ting, the boys told Will that they are showing fans a new side to their style of music. "We wanted to give people a taste of our other side," said Ashley. "Through the X Factor you would have only seen a certain part of the Rak-Su flavour, but in reality we like listening to other stuff as well."
"So Pyro Ting was a great opportunity for us to say, 'yo, this is something else that we do, this is us having some fun.'"
Will asked the group what the biggest life changes have been since they won the national singing competition, to which Myles laughed: "well, we don't work in offices anymore!"
"Have you seen Mustafa's shoe game?" the boys joked. Their chart-topping success has certainly meant a few wardrobe changes.
"How does it feel to be living your dream?" asked Will.
"It really is a blessing," responded Mustafa, "it's amazing to think about how many people auditioned for the show, and that we actually won it. It's also a blessing that we get to make music for a living now, with our best mates."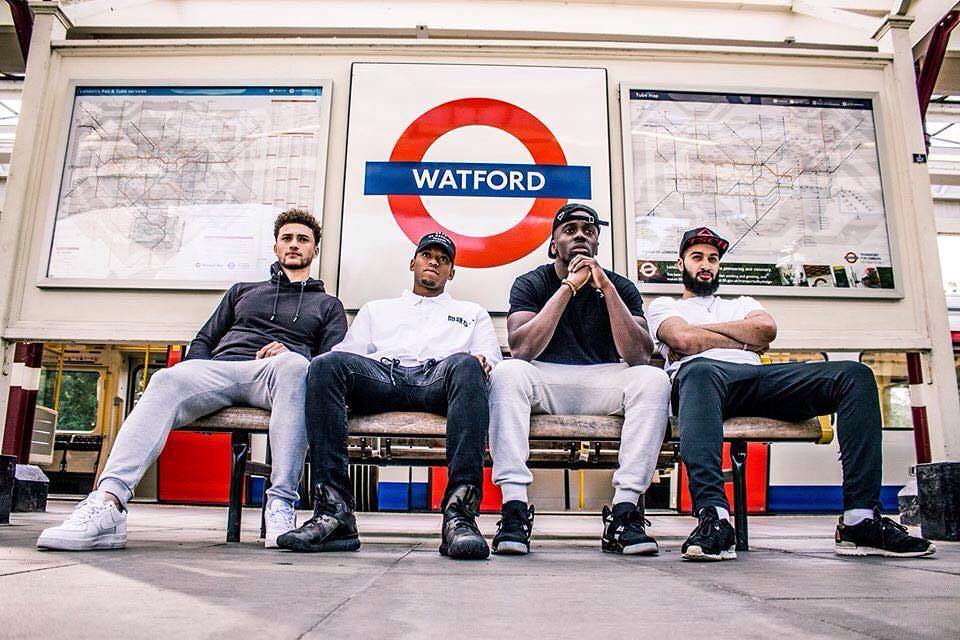 The conversation swiftly turned to the attention that Myles receives from fans. The 26-year-old Rak-Su member has been a national heart throb ever since his first appearance in the X-Factor auditions.
Myles laughed when Will questioned him about the influx of DMs on his Instragram. "They're healthy," he replied.
Discussing the possibility of future collaborations, it was revealed that Jamaal's dream partner for a song would be Rihanna, and Myles would love to colllaborate with Jay Z.
"We would literally work with anyone," said Jamaal, "because the best gems come from the most unlikely places."
"We also understand that we need to establish ourselves as ourselves first." added Ashley. The boys hope that they can start opening up the doors to collaboration by the time of their second or third album.
Rak-Su also spoke of the reasons they love their home town, Watford. Ashley described it as a multicultural and diverse town, that feels as big as a city, but small enough to also feel like a community in which everyone knows each other.
"The support at home has been amazing", added Jamaal, who described performing at Vicarage Road as the boys' first opportunity to experience the buzz of local support in Watford for their X-Factor journey.
"We're still around, we're still real, still playing basketball at schools in Watford and football in the Power League, just having a laugh. We're just taking everything in our stride and enjoying it all," said Ashley.
As a Watford-formed group of best mates, Rak-Su have always been influenced by each other. Even before making music, Jamaal explained, he would be influenced by who in the group was getting out and making money, or who was buying their first car. This group of friends have always motivated each other, and will continue to do so as they make more music and success stories.
At the end of the interview, Mustafa introduced the boys' new song, Pyro Ting, with impressive beat boxing. You can catch the full interview below!