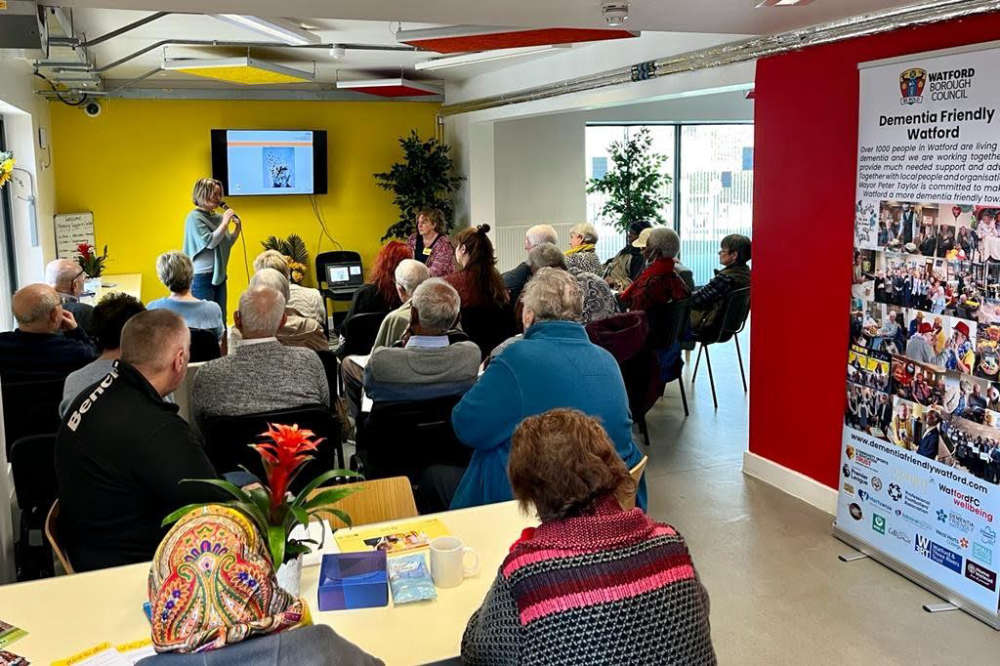 A new centre has launched in Watford to help support people living with dementia.
The Watford Memory Support Centre is part of an ongoing council initiative to make the town dementia friendly.
The centre is being run by Watford Borough Council with Hertfordshire Partnership University Foundation NHS Trust (HPFT), Watford FC CSE Trust and other community organisations.
It aims to help local residents who have recently received a dementia diagnosis as well as their family members, by providing information and support.
The first round of sessions which took place in March and April allowed attendees to speak openly about their shared experiences.
Specialists including HPFT Principal Pharmacist Lesley Bodell were also in attendance along with representatives from the Alzheimer's Society, Carers in Hertfordshire, Peace Hospice, CathARTic and Hertswise.
Dr Rahul Tomar, Consultant Psychiatrist, Early Memory Diagnosis and Support Service at the HPFT, said: "It is fantastic that we can offer people a safe place to meet with others and professionals to learn about dementia and form peer support.
"It's really important people don't feel alone or isolated when dealing with a dementia diagnosis so offering this support will help ease what can be a daunting time."
Over 1,000 people are currently living with dementia in Watford. The town's dementia friendly initiative aims to provide safe spaces for those with dementia, as well as offering vital services and support.
The next round of courses will run at Watford Memory Support Centre this May.
For more information on how to book a place visit:
www.dementiafriendlywatford.com/support