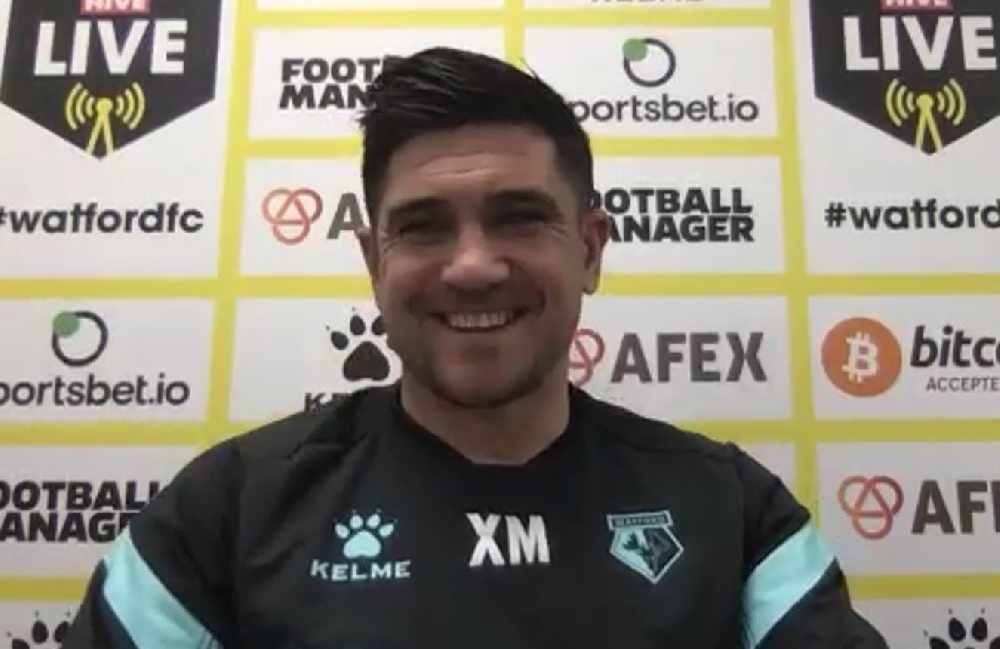 Watford Head Coach Xisco Muñoz has used the full week of training to trial new systems with his squad. The Spaniard outlined his aim to adapt during games with different formations, and named some strategies we could see from the Hornets over the next few weeks.
Talking to Vibe 107.6, Xisco explained that, due to the full week of training provided to him and his players (no FA Cup fixture, the Hornets were eliminated in the 3rd Round) he wanted to familiarise his squad with multiple systems and setups so that they can revert to them during the game.
"When you have a long week we try to work with different systems because after we (will) have a lot of games, we don't have time to work on these systems."
"We prepare a 4-3-3, a 3-5-2, we prepare different things and the most important thing is we give more options for our team. If we are working different systems you can play 20-25 minutes, the whole game with the same system."
Muñoz and his coaching staff want their defenders to adapt to a 3-at-the-back system too. "Last week we worked on a different style for defenders and last week we ended like this (Watford played in a 3-5-2 during the last 15 minutes of their draw with Coventry)."
Talking about Watford's use of the 4-4-2 once again, Xisco defended his decision. "Another week it's like a 4-3-3, another week a 4-1-4-1, it depends."
On having a versatile squad, the Head Coach was upbeat. "It's excellent. When you have the flexibility of players who play in different systems it is excellent for the coach. It's more comfortable (with these players) if you need to change something.
On Stipe Perica's return from injury:
"Perica is a big striker. And the most important thing is that they come back without injury. We will see what happens, he is ready, but we need to continue and we will see what will happen in the game."
On Dan Gosling, and the prospect of him playing this weekend:
"It is good news for the team because he is ready, we have another option for the squad, it's perfect for us."
For the full quotes, Watford news and to hear the reaction to the weekend's sport with Elliot on Monday's Breakfast Show with Jez, tune into Vibe 107.6.
vibe1076.co.uk/radioplayer