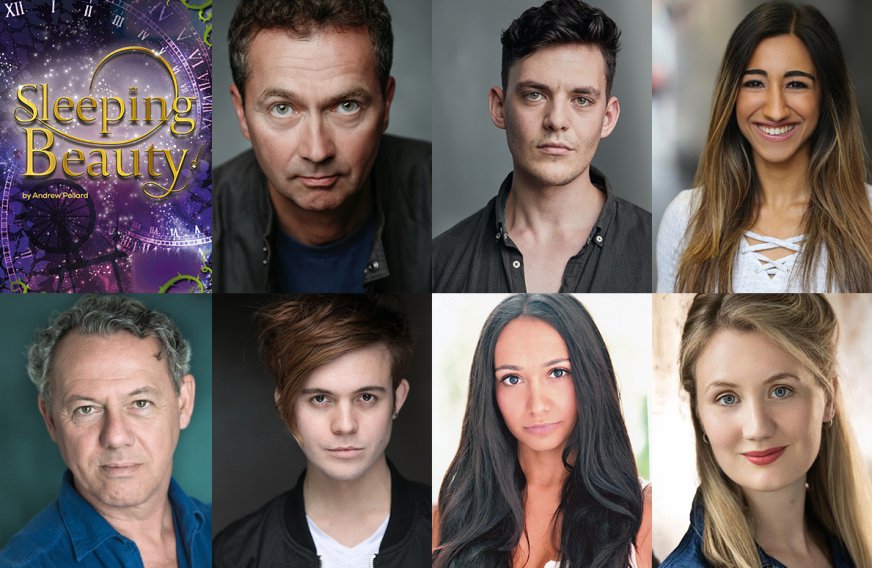 The most magical event of the year is back, full of all the ingredients you've come to love about the Watford Palace Theatre Pantomime, including an amazing cast!
Running from Friday 29th November until Tuesday 31st December 2019, Watford Palace Theatre brings you a fantastic panto version of Sleeping Beauty by Andrew Pollard! Directed by James Williams and designed by Cleo Pettitt, the lavish spectacle will feature performances straight from the heart of the talented company of actors, as well as live musicians on stage, stunning original sets and costumes, plus song, dance and slapstick!
With a mix of new and familiar faces, the cast includes Richard Emerson (Dame Nanny Fanny), Reece Evans (Vince Prince), Nikita Johal (Princess Aurora), John Macneill (King Lenny VIII), Thomas Fabian Parrisu (Fairy Fender), Arabella Rodrigo (Pestilentia Blight), and Leonie Spilsbury (Sowesta).
It's the eve of Princes Aurora's 18th birthday party and her father, King Lenny VIII of Watford, is worried sick about the Bad Fairy's curse. Just one prick of her finger on a spinning wheel, and Aurora's dream of escaping the Palace to travel the world will remain just that - a dream. A guitar-playing Prince is the only hope to wake Aurora from her long, long sleep...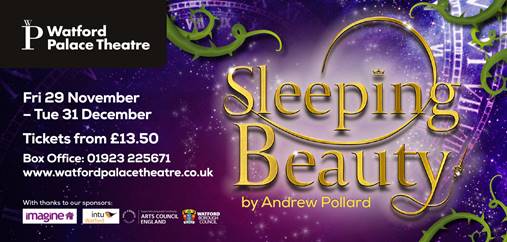 Artistic Director, Brigid Larmour commented, "I think what we all need in these challenging times is to come together as a community and have a laugh. Watford Palace has had a pantomime at its heart since opening as a Music Hall in 1908 - a living tradition of popular entertainment. Panto brings together the simplest and oldest joys of live theatre, and a rich mix of music, including pop songs, which the tiniest audience members can sing along with, word for word."
Andrew Pollard is a writer and actor. His writing credits include Jack and the Beanstalk, Cinderella, Peter Pan: A New Adventure, Puss in Boots (Greenwich Theatre), and Beauty and the Beast (Salisbury Playhouse). His acting credits include Educating Rita (Duke's Theatre/New Vic Theatre), Around the World in 80 Days (New Vic Theatre/Cadogan Hall), Diana of Dobson's, Talent, Ghosts, Far From the Madding Crow, Where Have I Been All My Life and The Rivals (New Vic Theatre).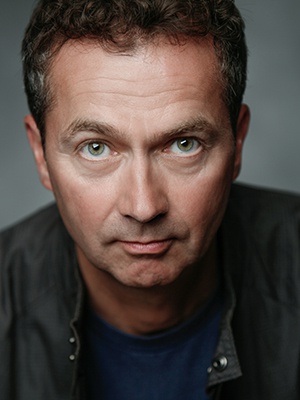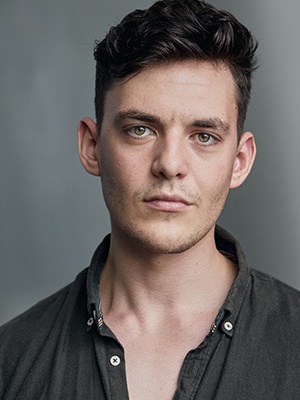 Richard Emerson Reece Evans
Richard Emerson plays Dame Nanny Fanny. Richard's West End credits include Chess and A Chorus of Disapproval, alongside many years of pantomimes including Jack and the Beanstalk, for which he also wrote music and lyrics with David Howarth at the Lyric Theatre Hammersmith, The Queen's Theatre Hornchurch, The Theatre Chipping Norton and the Mercury Theatre Colchester.
Vince Prince is played by Reece Evans, who is is a recent graduate from Guildford School of Acting and recently had his stage debut in Sweet (Box Clever Theatre). Nikita Johal stars as Princess Aurora. Nikita, a local to Watford Palace Theatre, has recent credits including Into The Woods and Bring It On: The Musicall (PPA) and The World Goes Round (Yvonne Arnaud Theatre). John Macneill plays King Lenny VIII. Josh's West End credits include Buddy and She Loves Me, and has appeared as Jacka Hoblyn in series 3 of BBC drama Poldark.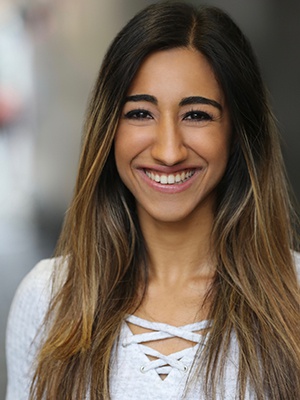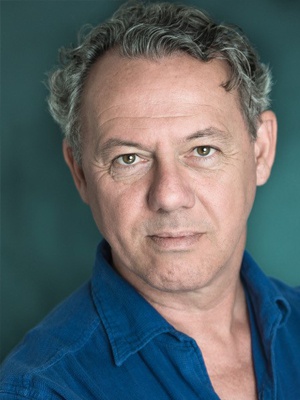 Nikita Johal John Macneill
Thomas Fabian Parrish stars as Fairy Fender, and recently travelled to the United States to work as part of the Million Dollar Quartet company as lead guitarist, and toured Norway, Spain and Italy with rock and roll outfit, The Runaround Kids. Arabella Rodrigo plays Pestilentia Blight. Arabella returns to Watford Palace Theatre having performed previously in Beauty and the Beast and Dick Whittington, and has most recently been seen in Separate Ways (Theatro Technis) and Robinson Crusoe (Greenwich Theatre).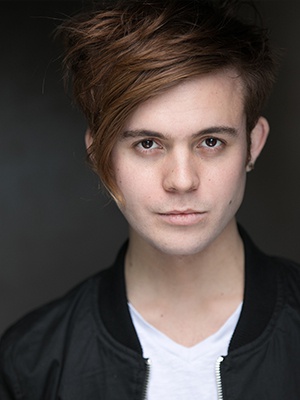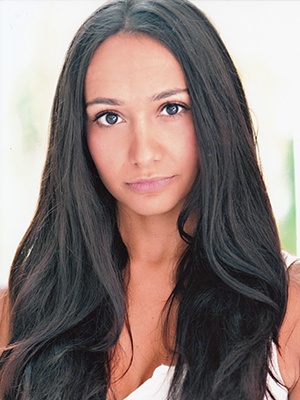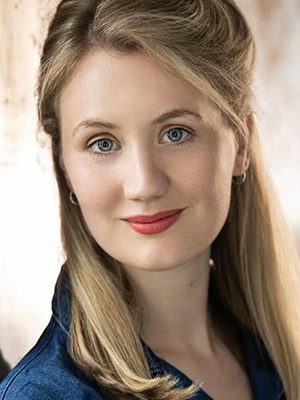 Thomas Fabian Parrish Arabella Rodrigo Leonie Spilsbury
Leonie Spilsbury plays Sowesta. Leonie's recent credits include Alice in Wonderland (Red Rose Chain), An Enemy of the People (Flintlock Theatre) and the national tour of Tiddler and Other Terrific Tales, and returns to Watford Palace Theatre following her performance in The Good Soul of Szechuan.
James Williams will once again direct this family favourite following last year's production of Jack and the Beanstalk, which earned nominations for Best Animal and Best Staging and Set Design at the Great British Pantomime Awards, having previously been Associate Director on Aladdin and Director on Treasure Island, James and the Giant Peach, Frankenstein and Fantastic Mr Fox.
Cleo Pettitt has been designing the Watford Palace pantomime for over a decade. She has designed many other panto sets and costumes around the country, including for productions at Greenwich Theatre, Belgrade Coventry, Palace Theatre Westcliff and the The Brewhouse Theatre in Taunton.
Director James Williams commented, "It's great to be directing the panto again, especially as this was my local theatre growing up. This year is a beautiful telling of the Sleeping Beauty storet with a few time-travelling surprises! working on panto is always enormous fun and I can't wait to share it with you".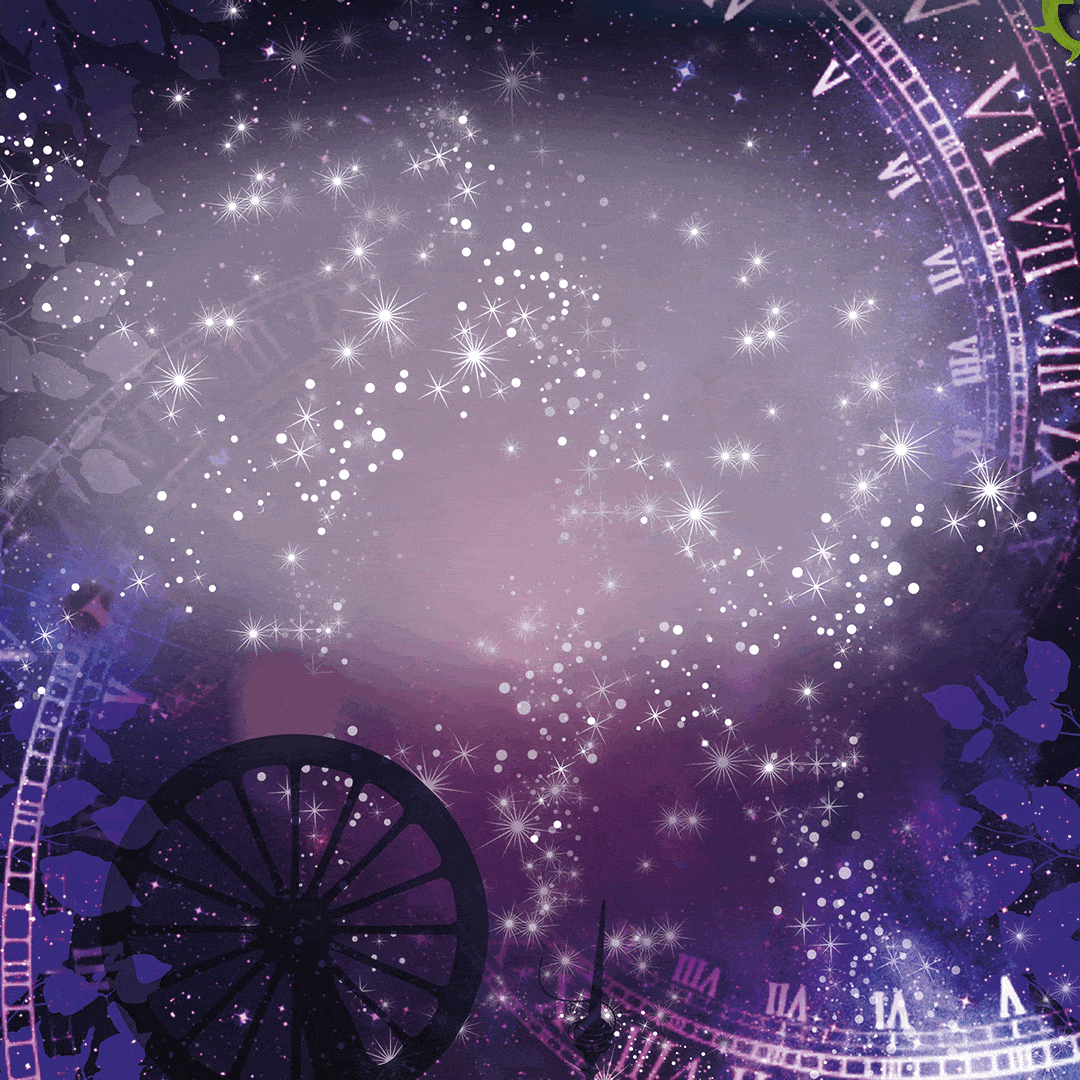 Watford Palace Theatre has been the home of family panto in Watford for over a century and Sleeping Beauty will continue the local tradition of festive joy for young and old. Sleeping Beauty will run from Friday 29th November until Tuesday 31st December, with tickets from £13.50, so book your tickets now online or via the Box Office on 01923 225671.
Make sure you join Good Fairy Fender and Dame Nanny Fanny on this unforgettable, time-travelling, magical adventure!