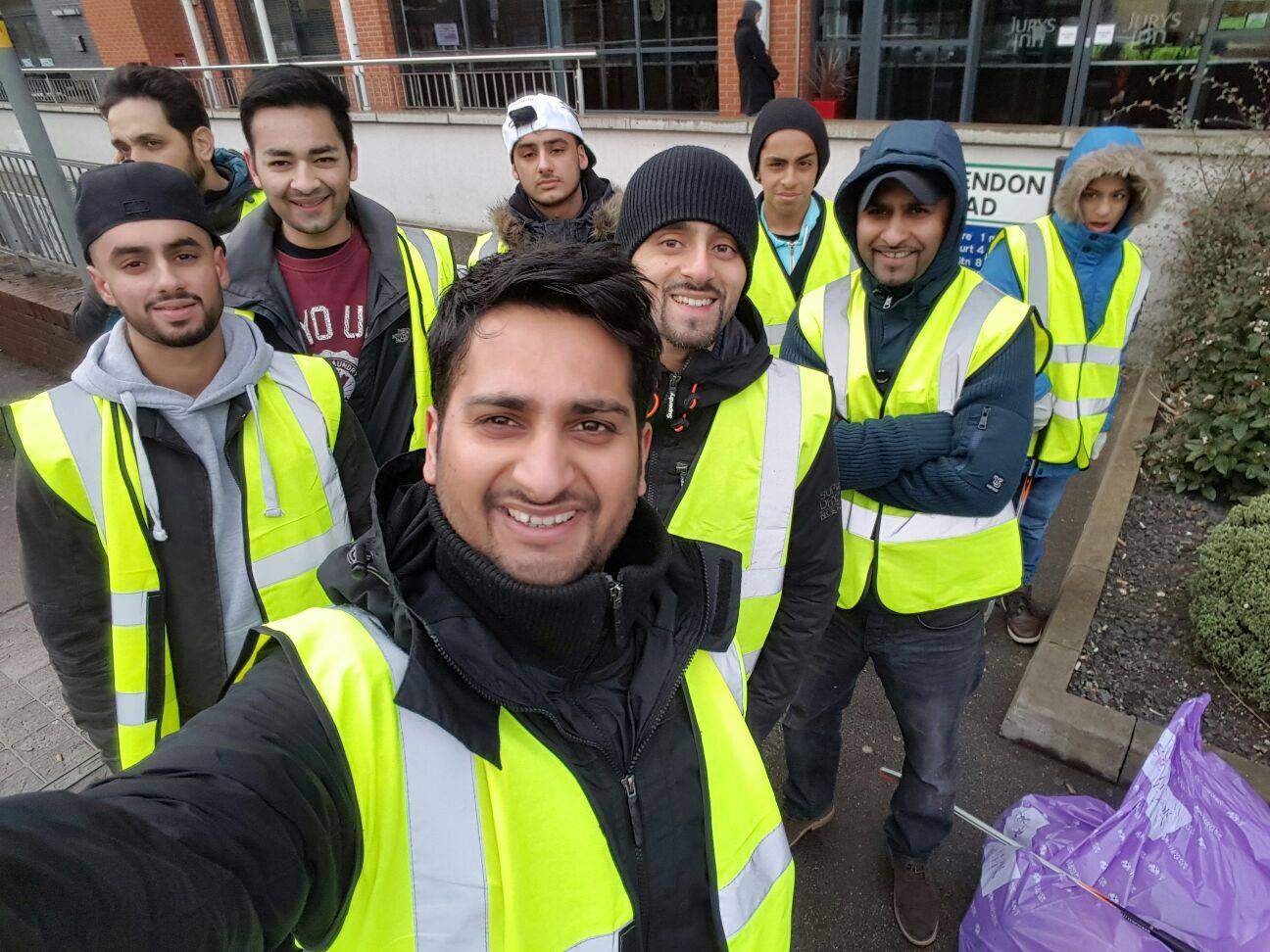 Young Muslims spent the weekend cleaning up Clarendon Road as part of the 'Clean for the Queen' campaign.
More than 12 volunteers from the Ahmadiyya Muslim Youth Association (AMYA), with litter pickers in hand, wanted to "help our local community" and clean up for the Queen's 90th birthday initiative.
The volunteers were inspired by the teaching that 'Loyalty to One's Country is a Part of Faith'.
The group, who also held a New Year's Day clean up after the break of dawn, felt that this was the perfect opportunity to work with neighbours, friends, and family to keep the streets of Watford clean.
Jawad Qamar, local AMYA Youth leader, said: "Our members have enjoyed living in Watford for decades and so any opportunity to help our local Community is a much welcomed one.
"Cleaning the streets of Watford also presents us with an opportunity to become better Muslims, as cleanliness in Islam is an important part of a Muslim's faith.
"We are a peace loving and well organised association which will continue to help make this great part of Watford an even better place to live in."