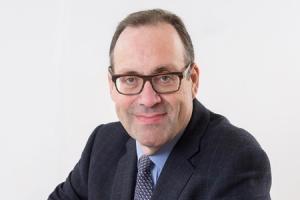 Vibe 107.6 caught up with Richard Harrington as he prepares to step down from his position.
After 9 years the Watford MP announced he won't be standing in the next general election, and then had the whip withdrawn from the Conservative party.
Richard Harrington joined the Breakfast Show presenter Chris Milligan to discuss his time as MP and what would be his legacy.
The failure to agree on the extension to the Metropolitan line will be his biggest regret. After spending Christmas' on the phone trying to make it happen, it was a goal of Harrington's since his election in 2010.
"I was very very very disappointed because I think it would have been brilliant for the town and I thought for London as well it would be very good"
But why isnt it happening? Political reasons.
Harrington explained that the plan was set, and the budget agreed when current Mayor of London asked "What happens if the cost overruns?" And once again, the extension plan fell through.
"He just wanted to dump this because there's no voles in it for him because its outside of London."
Harrington says it isn't all bad though, as he explains the met extension might not be completely positive for the area.
"If you look at Harrow, as its evolved its basically a suburb or London and Watford has kept its own identity with employment and everything"
It's important to note, that Harrow is part of greater London, while Watford is part of Hertfordshire.
This blow means that the area needs to improve its current transport links more than ever. Harrington believes the redevelopment of Watford Junction will help.
"Somehow we've got to have top level transport links and we've got the junction which is creaking... At the moment its not legally a health hazard, but for those people that use it first thing in the morning it's absolutely packed."
Plans include opening up a second entrance, which has always been there but has been unused for years now. As well as that, cars will go straight through and up to St Alban's Road, which should help reduce traffic build up.
The recent announcement of Watford General receiving a share of 2.7 billion, will come under the category of achievement though.
"The cliche is great staff, difficult premises... This is why I've brought every Secretary of State since I've been an MP to the hospital, frankly to make it look as bad as possible."
Despite talks about finding a new location and building a new Hospital, Harrington maintains that isn't possible with the options given. He is clear that relocating was too ambitious a task, and this money will be put to good use.
The final note though, is that Harrington can't quite believe that the Met extension will never happen.
Retelling how he once took shelter in the London Transport Museum where a 1935 map is displayed featured a Met line that goes all the way to Watford, he said "in the end that Met line has got to be connected up".