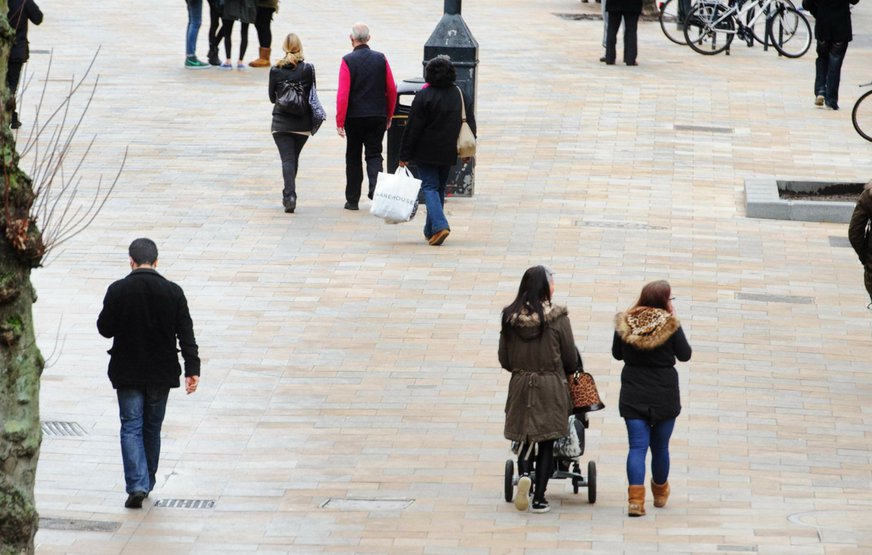 Phase two of the major transformation works, led by Watford Borough Council, is now underway for a more attractive, less polluted, pedestrian and cycle friendly town centre.
The first phase of the renovation works were completed this week on 28th August, changing the general look of the High Street and Market Street while also preventing vehicles from illegally driving through the town centre.
The second phase, which has now started, focuses on the stretch of the High Street between Café Nero and Market Street, due to be finished by the end of October.
"The improvement works has led to some disruption in the High Street – but we're almost there," said Peter Taylor, Elected Mayor of Watford. "We would like to thank everyone for their patience."
Some buses have been diverted from their usual route through the town centre as part of the project, so bus users are urged to check before they travel. The bus stops in the High Street at stops M, N and O along Beechen Grove have been suspended for the second phase of renovation. The works take place Monday to Friday from 8am to 6pm and on Saturdays from 8am to 1pm.
"With phase one now finished, we have invested in making sure that people are aware that buses are now travelling through the High Street. Getting used to these changes will take some time, but we're already seeing people getting used to the buses being routed through the High Street."
The programme also includes narrowing the road to make room for more pedestrians and cyclists, reducing clutter and upgrading waste bins, and relocating the taxi bays and blue badge bays to a new location in the town centre.
The October completion date for the transformation works will coincide with the unveiling of the grand £180 million intu expansion, in what will be a landmark time for the Watford community. Watford Borough Council, in partnership with Herts County Council, hopes that the major project will transform Watford into one of the UK's top shopping and leisure destinations.
"It will be worth the wait," continued Peter Taylor, "and the High Street will feel safer with more space and less traffic coming through."
"Come autumn, we will all benefit from the tremendous upgrades to the Intu centre and the High Street. Watford is lucky to have such a vibrant and thriving High Street."