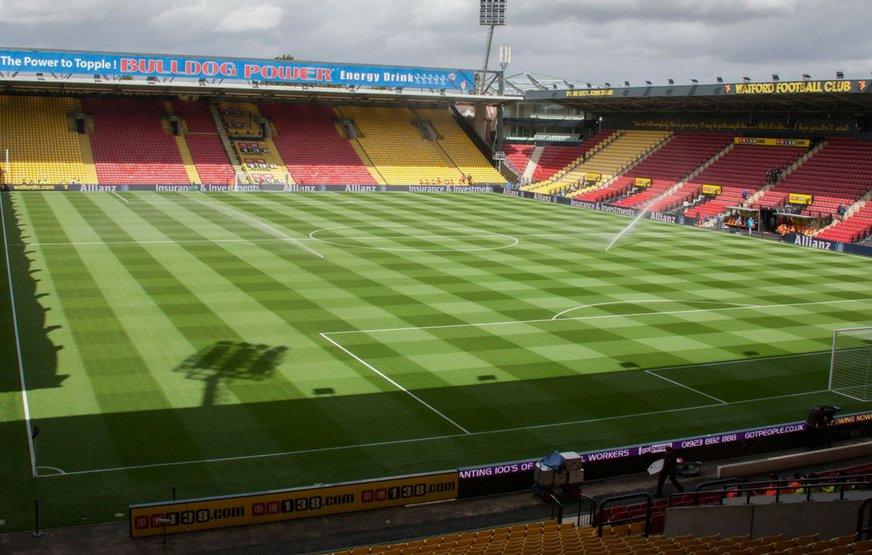 Credit: Watford FC
Watford FC needs to expand its stadium or face having to move to a larger grounds outside of the borough, says the Mayor of Watford.
The club revealed last week that they are in talks with Watford Borough Council to increase Vicarage Road Stadium to a capacity of 30,000.
The Mayor of Watford agreed that an expansion is necessary. "The current stadium hasn't got the capacity to house a Premier League club," she said, "I want the club to remain in the borough so it makes perfect sense that we try and do everything we can to meet the club's aspirations."
Mayor Dorothy Thornhill is a Hornets fan herself, and has outlined that it is preferable to keep the home of Watford FC within the town so that loyal fans don't have to travel far to see their team play. "True to Watford's motto we will be bold and go for it."
The expansion of the club, which is likely to take the capacity from 21,577 to 30,000, will see either the Graham Taylor or Sir Elton John stands enlarged.
Watford FC Chairman, Scott Duxbury, announced the plans at the club's 'At Our Place' event last week."What we are going to do at the stadium, and our desire to increase the capacity, isn't going to generate new revenue, but to give us a technical advantage because on a matchday it does make a difference. The more numbers we can get the more likely we are going to make this a fortress," he explained.