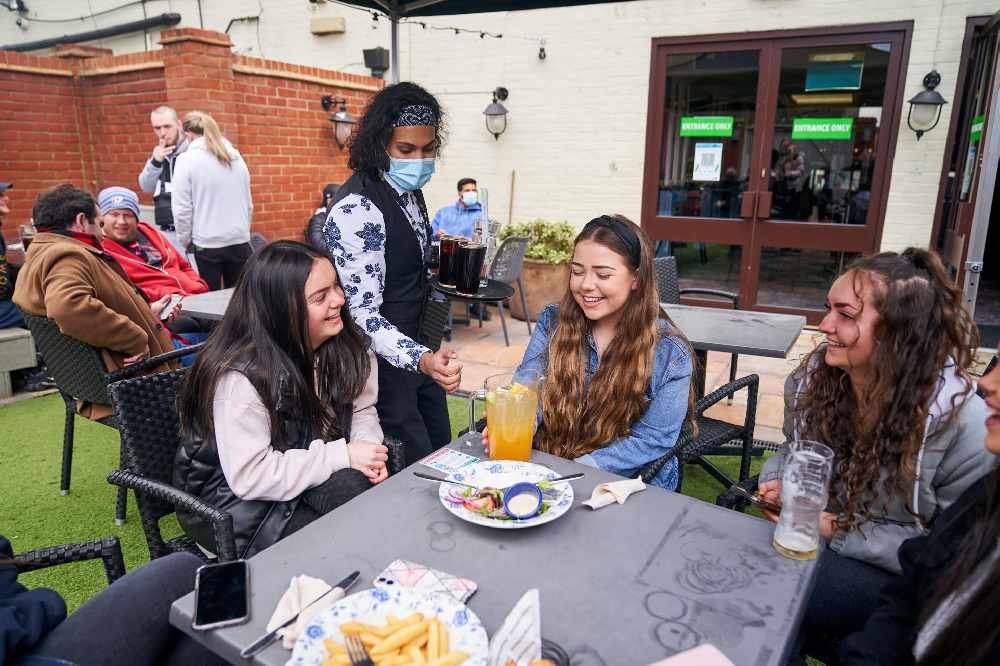 Photo Credit: Watford Borough Council.
Watford's non-essential businesses finally unlocked their doors to the public this week, after three and half months.
The mood in the town centre on Monday was upbeat, with people taking advantage of the latest easing in coronavirus restrictions.
Enthusiastic shoppers queued for their favourite retailers, whilst others enjoyed dining outside in the restaurants and cafes that reopened.
Footfall throughout all retail destinations in the UK was up 101% by midday on Monday compared with a week earlier, according to recent figures from the sector's analytics provider Springboard.
Local businesses in Watford High Street were delighted to be open again, and see customers returning. Leila Simpson from the LP Cafe, located on The Parade said:
"It is so wonderful to be back, the local support during all lockdowns has been amazing, and it's such a pleasure to open our doors to the community again. We are looking forward to seeing familiar faces and meeting new ones."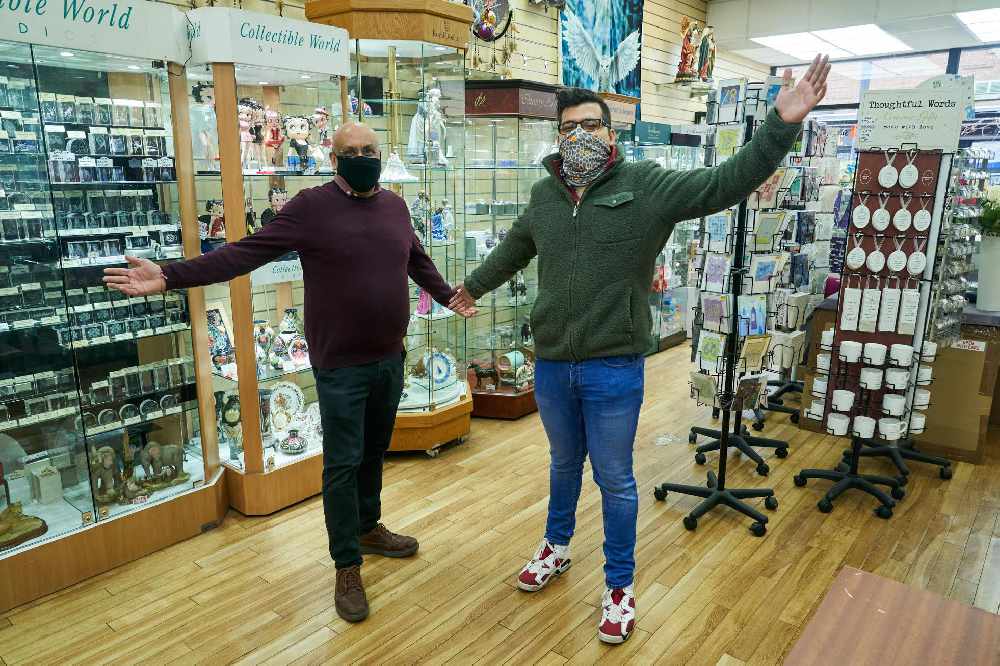 Photo Credit: Watford Borough Council.
Ansu Shah, owner of Situls Gifts added:
"We are happy to be able to open our doors again for our regular customers that have been waiting eagerly, as well as new customers who will definitely find something they like here. Today (Monday) it's been good to see everyone adhering to the rules, wearing masks and queuing."
During an interview with Vibe Drive, Elected Mayor of Watford, Peter Taylor, revealed he visited the town centre on Monday (April 12), when non-essential businesses reopened. He commented:
"It felt really positive. I think people were just delighted to be back out and about, and meeting up with friends. Doing some normal things again.
"We (Watford Borough Council) have been working really closely with the local businesses and the Business Improvement District (BID) to make sure that we can welcome people back to the town centre, but we can do that really safely. It was good to be chatting with residents and with shop owners, and seeing how that's going on."
A borough-wide campaign has been launched by Watford Council and Watford BID to support local businesses.
Welcome Back Watford ­­aims to showcase what the town centre has to offer, along with reassuring people about the COVID-19 procedures in place to protect them.
£85,636 from the government's Welcome Back Fund will be used to boost the return to the High Street.
The money is set to support a range of initiatives including improvements to green spaces, providing more outdoor seating areas and the deployment of safety measures.
Covid stewards will continue offering additional assistance to residents, visitors and businesses making sure guidelines are followed. Hand sanitising stations have also been made available.
For further details on Shop Local Shop Watford go to: www.visitwatford.com/visit/shop-local