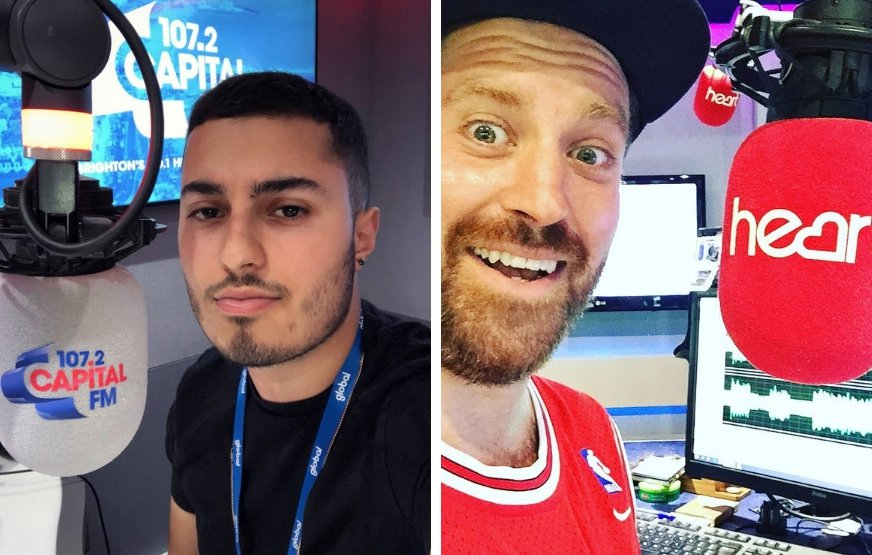 Chris Ros (left) and Olly Stock (right)
This week, Chris Ros, Luke Gregory and Olly Stock move onto new shows at Heart and Capital FM.
After two and a half years presenting at Vibe, Chris Ros is moving to a new show at Capital FM in Brighton, live every weekend from 12pm to 4pm.
"I joined Vibe when I was 18, after doing two months of student radio. It's a great place to build up your on-air miles because of the great studio set up, and the way it's run is very similar to that of a commercial station" said Chris.
"I would say Vibe is one of, if not the best, community radio station to get involved with if your future aspirations are in radio, and even if it's just a hobby."
Chris taught himself to DJ at 16, and when he wasn't in the Vibe studios presenting the Tuesday late show or Wednesday Drive Time, he was an in-store DJ at JD Sports and a resident DJ at Wembley stadium, playing to over 90,000 listeners.
We're also saying goodbye to Luke Gregory this week, who joined Vibe in 2015 as a Monday Evening show host, before moving onto present the Breakfast Show. Luke has signed a new contract with Heart Radio.
"One of my favourite memories from Vibe was my first ever interview" said Luke, "It was Karen Harding, who, after coming into the studios, invited us to watch her perform later that evening! We got VIP entry to the venue and she smashed it!"
"Vibe teaches you a lot, from the basics of a radio show to trying new things as an established presenter. If you're looking to make a start in radio, Vibe is the perfect place to meet people, work hard and make great radio."
Since joining Vibe, Luke has interviewed the likes of Tom Odell, BB Diamond, Tom Grennan and many more.
Thirdly, we congratulate Lunchtime Vibe presenter, Olly Stock, for securing a show on Heart Four Counties Radio. Olly joined Vibe in April 2015, and has since interviewed the likes of RAYE, Jax Jones and SIGMA on the show.
"Vibe is a great station, it punches way above its weight and its a great place to get the practise and experience that you need early on in this game of radio," said Olly, who admits that radio presenting is all about, "practise, practise and then even more practise!"
With his new show starting this Sunday from 12 to 4pm, Olly will also continue presenting the Lunchtime Vibe with his special Noon Tune every Monday to Wednesday from 11-2pm.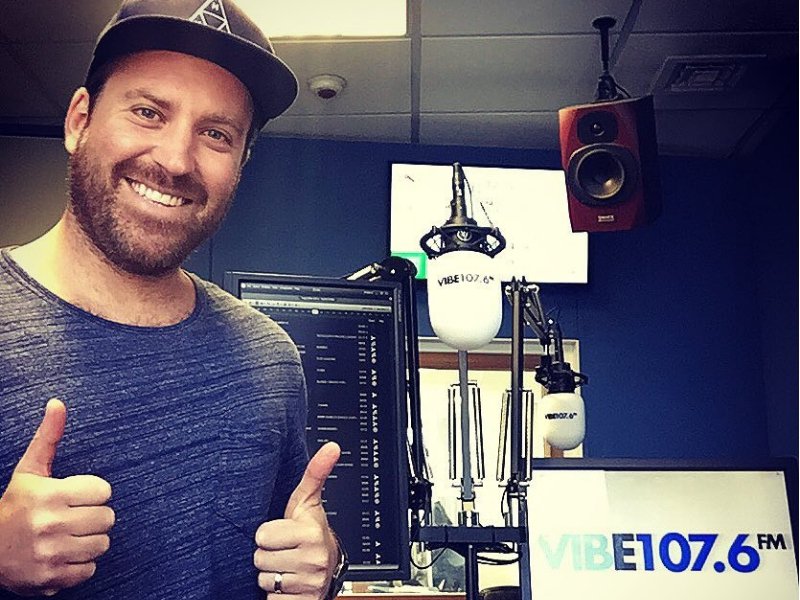 Vibe 107.6 FM opens its doors to talented and dedicated young people interested in media careers. Our industry standard equipment provides invaluable training and experience in the broadcasting field.
We are proud to see our presenters and producers move on to incredible opportunities and broadcasting careers at stations such as Heart, TALKradio, Heat Radio, Kiss and Capital, as well as TV roles with the likes of ITV and Channel 5.
We wish Chris, Luke and Olly all the best as they pursue successful radio careers, and thank them for all their hard work at Vibe 107.6. FM