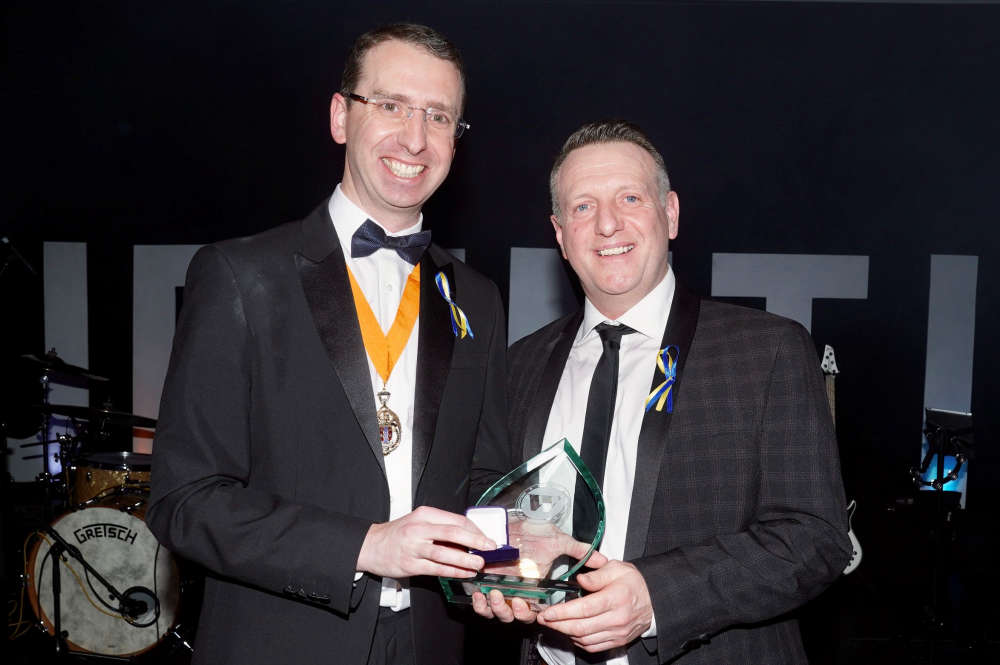 Residents in Watford have been awarded by the council for their outstanding dedication and contribution to the town at this year's Audentior Awards.
The annual event recognises individuals or organisations that have gone above and beyond to help the wider community.
This year's winners were unveiled during a ceremony held at the Watford Colosseum last Friday (4 March), where they were also congratulated by Elected Mayor of Watford Peter Taylor and Council Chairman Councillor Bilqees Mauthoor.
Amongst the recipients was Vibe 107.6 FM's very own Lee Partridge, who received the Special Contribution Award. Lee was recognised for his willingness to always makes time to help anyone and everyone, but never ask for anything in return.
On receiving his award, Lee said: "I'm totally humbled by this award from my home town of Watford. I've always thought doing voluntary work is an important part of any community, so I would like to dedicate this award to all volunteers that give their time for the benefit of others to help make their own communities a better place."
Elected Mayor of Watford Peter Taylor, added: "We have so many people in our town who give up their time for many different really good causes. This is our way of saying 'thank you' to some of them. They have a lot to be proud of, and we want to make sure that they know just how much they are appreciated."
This year's Audentior Awards have also raised more than £4,000 for Watford's Ukraine Fund, as well as £1,752 for the Chairman Charities including Dignify, Watford Women's Centre, Home-Start, Safer Places and Watford Palace Theatre – with donations set to be distributed evenly amongst all five charities.
To see a full list of this year's nominees and winners visit: