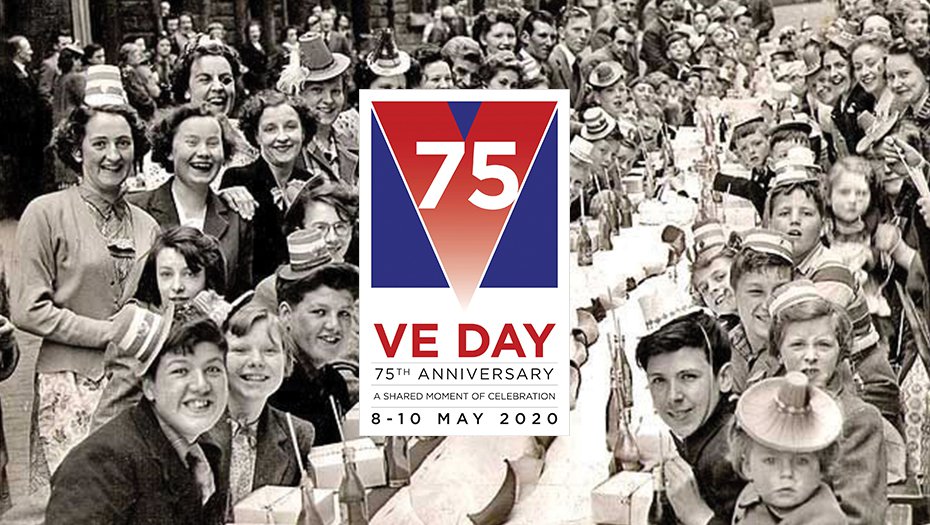 VE DAY 75th anniversary
Celebrating the 75th anniversary of the end of nearly six years of war in Europe this Friday (8 May), the cathedral city is taking part in the #BigPicnicForHope nationwide event
Residents in the cathedral city of St Albans in Hertfordshire are being encouraged to get out their bunting, grab their vintage 1940s clothes, order in some cream teas and party like its VE Day 1945 – in the safety of their own homes and front gardens, of course!
Celebrating the 75th anniversary of the end of nearly six years of war in Europe this Friday (8 May), the cathedral city is taking part in the #BigPicnicForHope nationwide event, created by the Association for English Cathedrals.
The event will see families hold picnics in their own homes and gardens to honour the heroes of World War II, hook up with friends and family online who are also marking the occasion and then share pictures of their celebrations on social media with the hashtag #BigPicnicForHope.
St Albans Cathedral is one of the 22 cathedrals taking part in this virtual celebration.
The cathedral will also ring its bells at 11.02am, following the two-minutes silence, and host a virtual Evensong at 3pm on its YouTube channel, which will feature the Last Post, an introduction from the Lord Lieutenant of Hertfordshire Robert Voss CBE CStJ, contributions from some of those who took part in the struggle, a sermon from Bishop Stephen Venner, who until recently was Bishop to the Armed Forces, and singing from the cathedral's virtual choirs.
St Albans Museum and Gallery were due to host a family event to celebrate VE Day, but instead they have taken their celebrations online with an exhibition that details what life was like during the war in St Albans and how people celebrated when it ended 75 years ago.
The website includes a couple of oral history clips, including one featuring a woman who gave birth the day before victory was declared which meant she missed all the celebrations.
Families can explore some fun facts about the war - for example that the first lives lost by a bomb being dropped on St Albans were a couple of goats in London Colney called Hitler and Mussolini.
There are also some wartime activities, including testing your spy abilities with some Morse Code, drawing your ideal street party meal, making some VE Day bunting and finding out how much food you would have been allowed with rationing.
Thameslink and Bedford to St Albans City Community Rail Partnership is also getting in on the VE Day act with a 40-minute singalong of wartime songs by 1940s-style singers 'The Femmes' for online broadcast from 8 to 11 May at https://tinyurl.com/FemmesVE
The local shops are getting in the VE Day celebration spirit too with vintage clothes, food and sweets available to order for home delivery along with cream teas and picnics.
For more information about the VE Day virtual celebrations taking place in St Albans, go to enjoystalbans.com/ve-day-75/