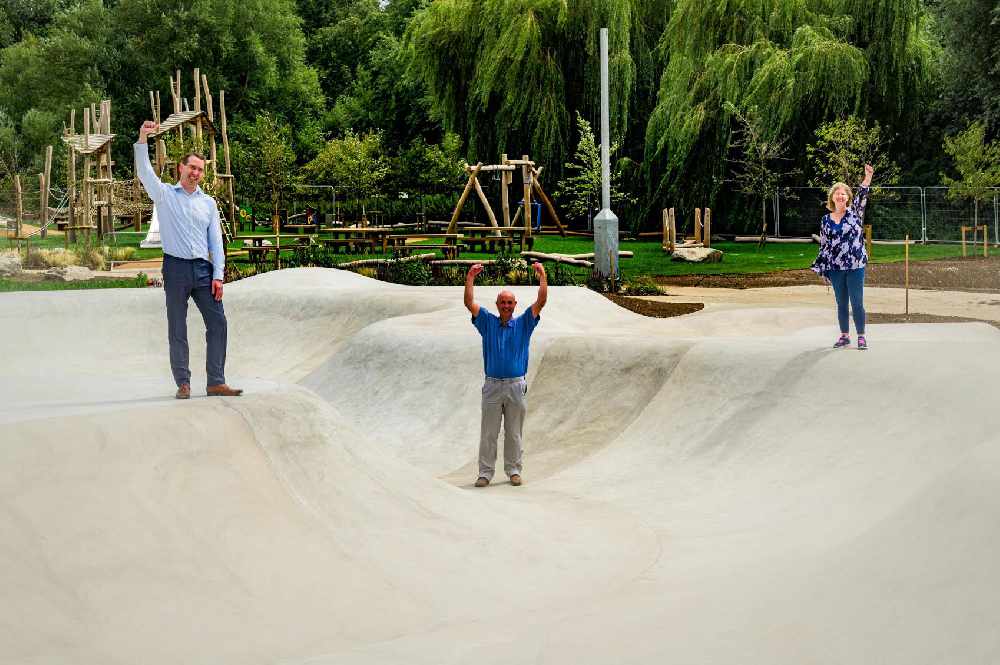 Picture: Eric Johnson.
Oxhey Activity Park has won the Vice Chairs Award, at this year's Hertfordshire Service to Sport Awards. The new sports and leisure facilities which opened in September, were recognised as being 'one of the beacons of light' to emerge 'during lockdown within Hertfordshire.' Amenities now include a skateboarding area, café, bike trail, and adventure playground. New habitats were also created to improve biodiversity.
Currently in their 17th year, the awards organised by Herts Sports Partnership (HSP) received in excess of 3,000 votes from within the county. Rebranded for 2020 as the HSP Lockdown Awards, the event highlighted the 'work and achievement of Hertfordshire's sporting community' throughout the coronavirus pandemic. Moreover, organisers wanted to 'celebrate' how local clubs engaged with members, and the 'creative' initiatives established in order for people to stay active.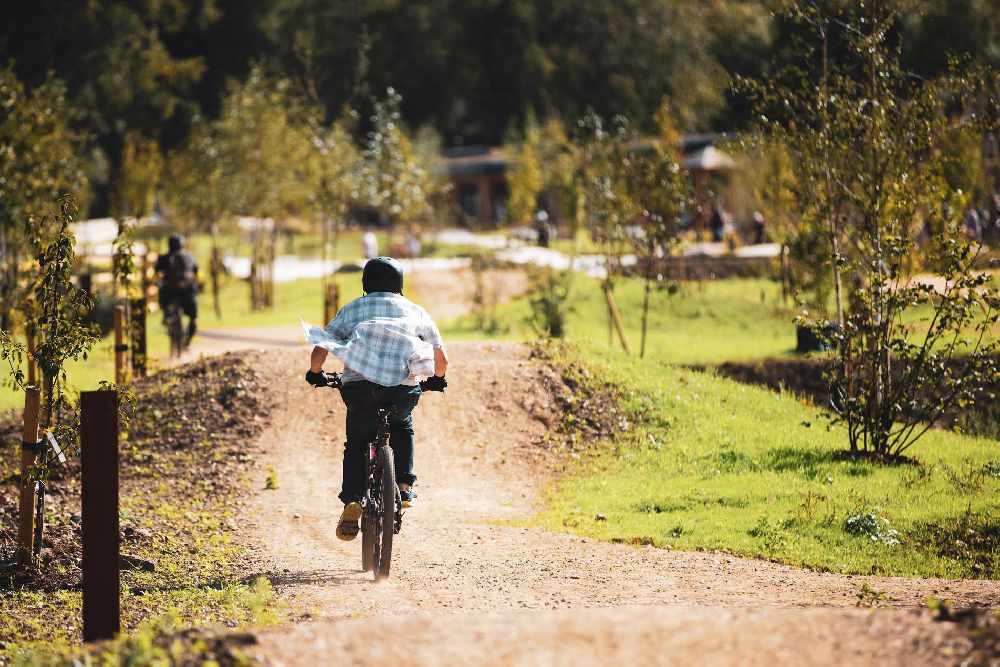 A new bike trail at Oxhey Activity Park. Picture: Ray Schwartz.
The event was presented virtually by regular Sky Sports F1 Commentator, David Croft, who said on Oxhey Activity Park's win:
"That a local authority was able to make such a significant investment in a modern state-of-the-art facility, at its heart the needs and views of young people, and at a time of such budgetary constraints, it's a great credit to the vision and intent of Watford Borough Council."
Peter Taylor, Elected Mayor for Watford, added:
"I'm so glad that Oxhey Activity Park has received the Vice Chairs Award only one month after being opened. The fact it's already won an award and is being recognised by people across Hertfordshire and even the country, is testament to the great facilities on offer. One of the key parts of my manifesto was to improve Watford's parks and green spaces and get more people out and about enjoying these facilities."
The Mayor went on 'to thank the dedication and selfless efforts of sports volunteers across Watford,' who had 'kept people healthy and happy during the pandemic.' He concluded by saying that 'since… Covid-19, parks and sport clubs have never been more important.' Furthermore, 'people need places where they can connect, take exercise' and have 'fun.'
To find out more about the awards visit: sportinherts.org.uk