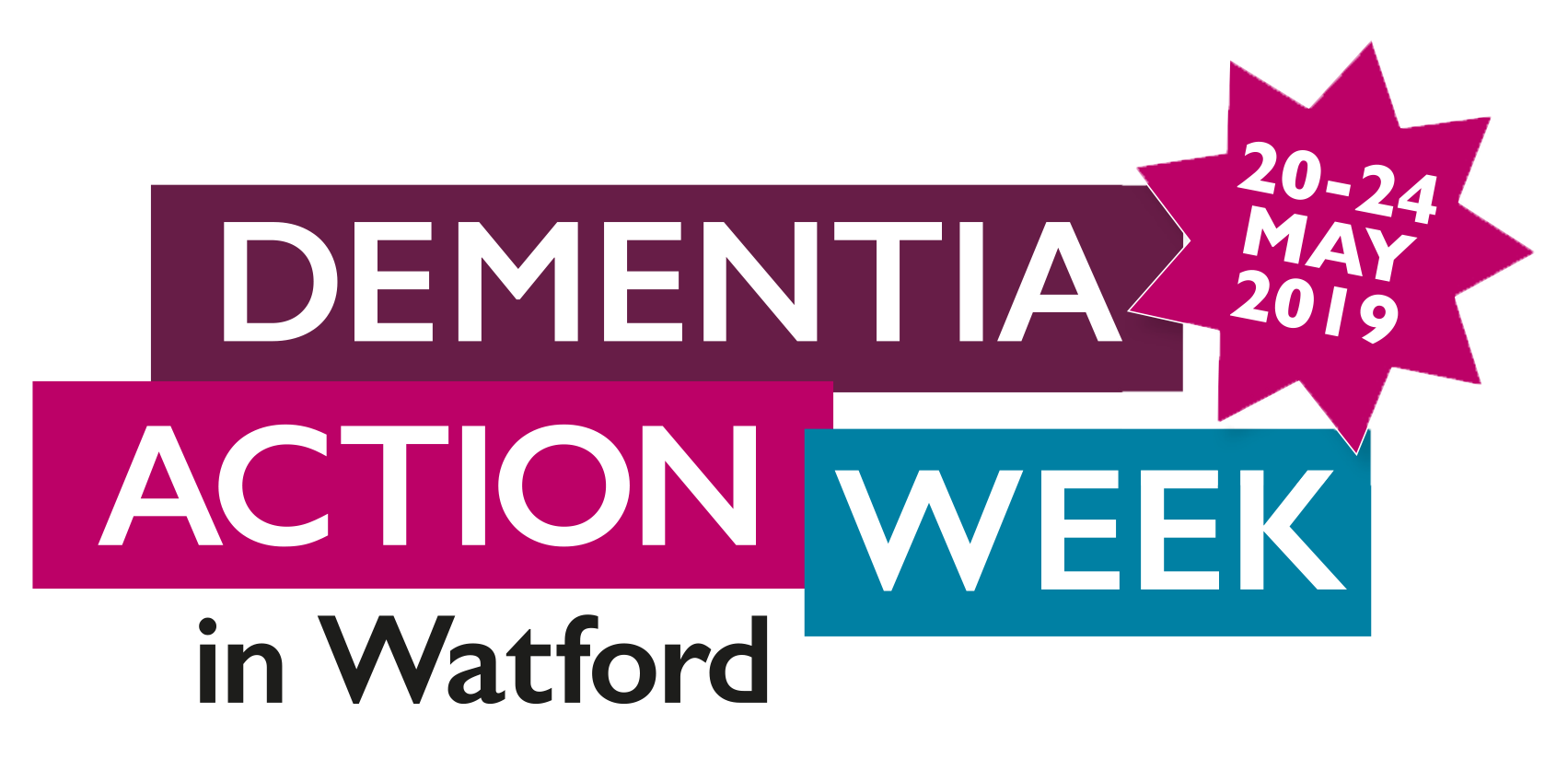 Organisations in Watford have joined forces to create the town's first ever Dementia Week to raise awareness of the condition and support those living with it.
Watford Borough Council, Home Instead Senior Care, intu, Watford FC and a vast range of other partners are hosting a series of events during the Alzheimer's Society's official 'Dementia Action Week' which runs between May 20th and 26th. Other organisations involved in the events include Age UK Hertfordshire, Hertswise, Watford Cycle Hub, Watford & West Herts Chamber of Commerce, Everyone Active, Carers in Hertfordshire, Herts Musical Memories, and Think About It Films.
Watford Dementia Action Week supports the town's goal of becoming dementia friendly and will see a series of activities being held between May 20th and May 24th to help support those with dementia, their carers and those who want to learn more about it.
On Monday 20th May, the Watford community will have the opportunity to experience first-hand what it's like to have dementia through virtual reality. Tickets are available for the virtual reality dementia bus experience which gives an insight into the isolating and confusing world that more than 1000 Watford residents currently experience every day.

There is also an exhibition being held at the intu shopping centre featuring exercise sessions and health checks for people living with dementia and trishaw rides.

Tuesday 21st May will see a celebration of carers of people with dementia with a lunch at Watford Football Club

On Wednesday 22nd May Herts Musical Memories will stage a singing session for people with dementia and their carers at the newly refurbished St Mary's Church on the High Street.

Alexis and Peter Neighbour, who run Home Instead Senior Care, will run a Dementia Friends training session on Thursday 23rd at Watford Library with sessions at 10am, 11.15am and 2.30pm.

The week will finish with a 'Pampering Day' on Friday 24th May at intu shopping centre with a range of hairdressers, barbers and beauty salons providing free pampering sessions for people with dementia and their carers.
Throughout the week information will be gathered on how Watford can better support people with the condition and their carers. Findings will inform Watford's dementia friendly town strategy which is being driven by Elected Mayor Peter Taylor.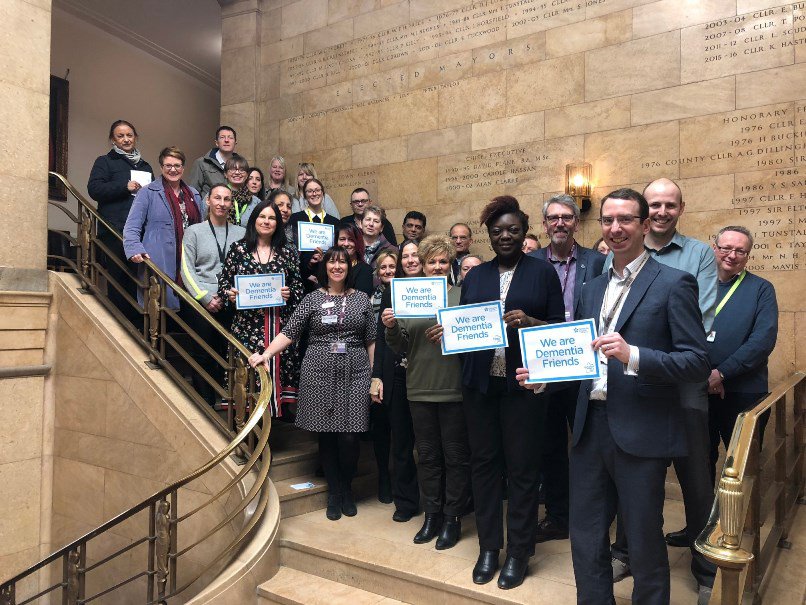 Elected Mayor of Watford Peter Taylor said "One of my priorities is to make Watford a more dementia friendly town. There are hundreds of local people who are living with dementia. I am working with many different organisations so that we have a better understanding of how we can support people who are living with dementia and their carers too. That is what Dementia Action Week and these activities are all about. I am really grateful to all of those who have worked so hard to put this fantastic range of activities together. Watford is such a caring town and I know that lots of people will want to get involved with this."
Alexis Neighbour, Director of Home Instead said "This is something close to our hearts at Home Instead as we look after many older people at home who have dementia and it can be simple things that improve their quality of their life. It may be about understanding how certain objects appear to them – patterns can cause confusion – or it may be helping them to recall childhood memories through music or a nostalgic food. We all can do something to show we care about dementia and can help people with it."
For more information and to book tickets visit www.dementiafriendlywatford.com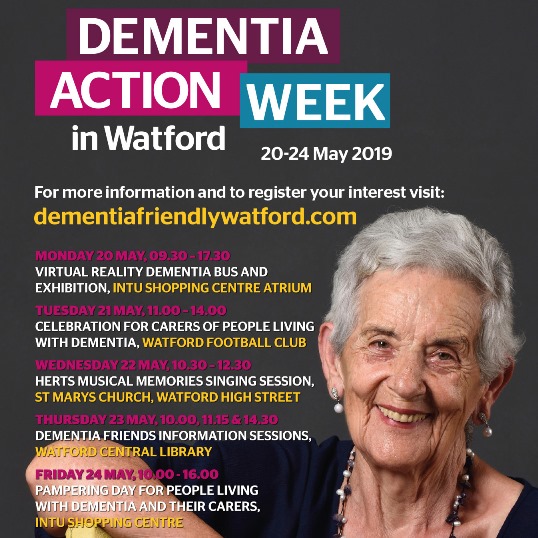 (Source: Watford Borough Council)