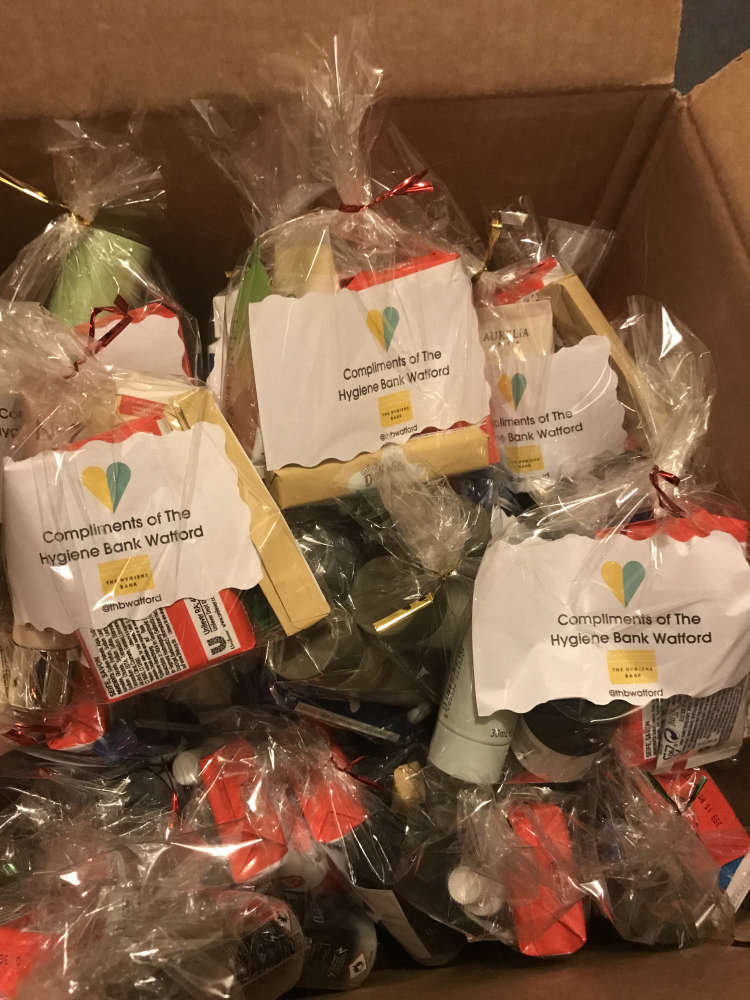 A local project tackling hygiene poverty in Watford has seen a rise in demand for support amid the growing cost of living crisis.
The Hygiene Bank is a grassroots charity providing essential hygiene and care products to those in need via a network of community initiatives across the UK.
The charity which first opened its project in Watford three years ago, says the need for personal and household items has grown in the current economic climate, as people struggle to afford everyday essentials.
Sian Henry, Coordinator of The Hygiene Bank Watford, said: "Supporting people was difficult during Covid but for the most vulnerable, the cost of living crisis is a real challenge.
"When we [The Hygiene Bank Watford] attend local events we hear so many sad stories.
"The reality is that people have to prioritise how they spend their money and if you have to choose between food and toiletries/cleaning products or household bills.
"What we think of as essential toiletries (toothbrush, paste, shampoo, soap, deodorant) or cleaning products (loo roll, washing powder, disinfectant, washing up liquid) are where compromises are first made."
Over the past few years, both the pandemic as well as the cost of living crisis have placed huge financial pressures on households up and down the country.
A study published by The Hygiene Bank and YouGov this October found over 3.1 million adults are affected by hygiene poverty in the UK.
Today we are releasing our new report Hygiene Poverty 2022, by YouGov. The report reveals over 3.1 million people in the UK are unable to afford fundamental basics like toothpaste, shampoo, laundry detergent & period products. Read the full report here: https://t.co/ylMTl7shIw pic.twitter.com/uc8dr3GlQ8

— thehygienebank (@thehygienebank) October 5, 2022
(Credit: The Hygiene Bank/Twitter)
This "hidden crisis" is leaving many people unable to afford everyday products such as shower gel, toothpaste and deodorant.
Those experiencing hygiene poverty may often face limited and difficult options – caught in a cycle of having to choose whether to heat their homes, buy food or keep clean.
In the last year, around two-fifths (40%) of people said they had gone without laundry detergent, household cleaning products or deodorant – according to research from The Hygiene Bank.
A further quarter of those surveyed went without toilet paper, soap or shower gel, while three in ten women (31%) did not have period products.
Figures from the Office for National Statistics (ONS) show the rise in price of personal hygiene products – including shampoo which has climbed 8% this past 12 months, with shower gel up by 11%.
Requests for toiletries and household items are increasing in Watford, as Sian explained: "We [The Hygiene Bank Watford] support a lot of different community partners – such as food banks, baby banks, schools, youth and pensioner projects.
"We are getting requests for support all the time. We don't have enough products to give to everyone who needs it, and have to put some community projects on our waiting list."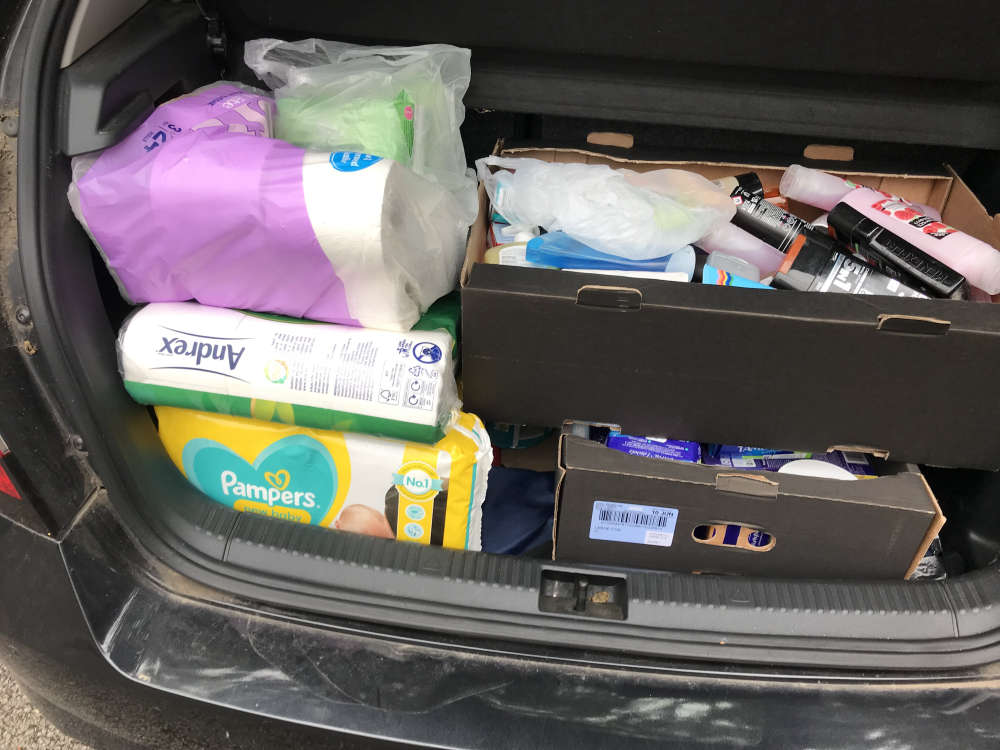 (Credit: The Hygiene Bank Watford)
The Hygiene Bank Watford collects and redistributes new and unused items through charity partners – ensuring donations stay within the local area, where they are most needed.
Sian said: "We have a few donation points where local residents can make donations of products.
"We also are fortunate to receive donations directly from brands and we fundraise to try and make sure we can purchase the types of products that we are less likely to get donated – such as toilet paper, washing powder, larger size nappies, razors and brushes/combs.
"We work on the basis of if a donation is given locally, they stay local."
Hygiene poverty can have a considerable impact upon people's mental health – such as feelings of anxiety and depression, which in turn may lead to isolation.
The Hygiene Bank is determined to ensure everyone has access to quality personal care products.
Sian concluded: "We hear all the time when talking to people that there are people worse off so they are reluctant to take donations – but we say everyone deserves a basic standard of living with access to the essentials."