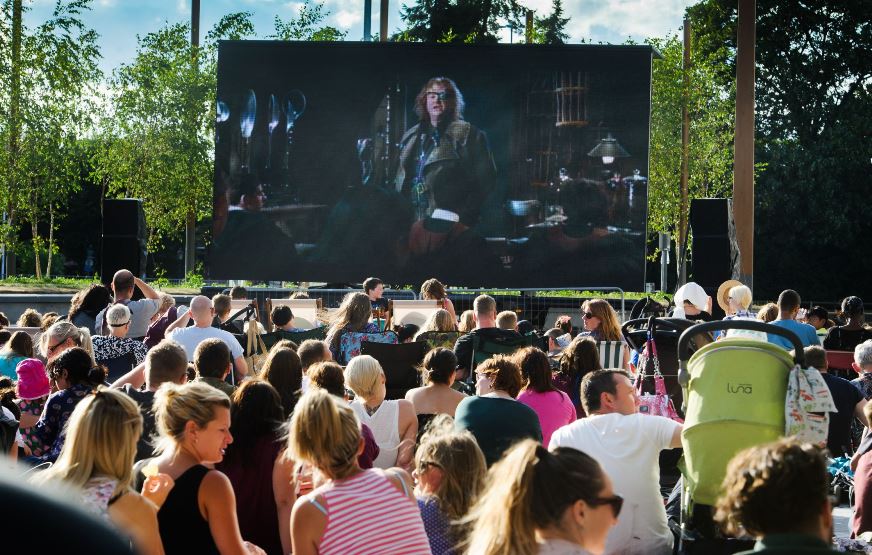 Watford Borough Council's FREE outdoor cinema returns to The Parade by the pond from Monday 29th July to Friday 9th August.
There is a terrific line-up of movies designed to appeal to all age groups from sing-along Mary Poppins: Returns and family favourite, Incredibles 2 to Avengers: Endgame and Bohemian Rhapsody. Grab some popcorn and borrow a deckchair (no charge) while you watch the films! (You can also bring your own chair to the event!
Elected Mayor of Watford, Peter Taylor said: "The Big Screen has always been a huge success. I have received a lot of positive feedback about this hugely popular event. It brings droves of visitors into our town centre, and this year we've broadened our film programme, so we hope it will appeal to even more people."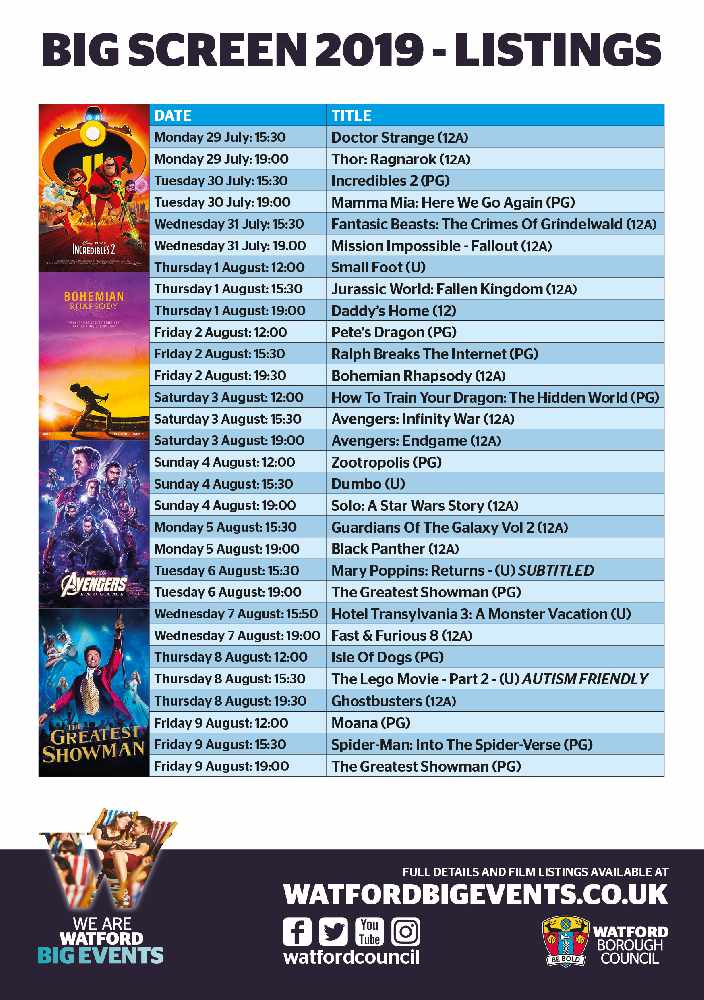 The Big Screen is a part of a wider programme of Big Events, staged by Watford Borough Council and its partners in the town centre and Cassiobury Park throughout the year. Other events planned for 2019 include: Own the Stage (up until September), British Firefighter Challenge (Saturday 27th to Sunday 28th July), Watford Short Film Festival (Saturday 27th to Sunday 28th July), Big Jiveswing (Sunday 28th July), Big Beach (Friday 16th to Friday 30 August), Big Sports (Saturday 7th September), Colourscape (Saturday 28th and Sunday 29th September), and Cassiobury Fireworks (Saturday 2nd November).
(Source: Watford Borough Council - Big Events)