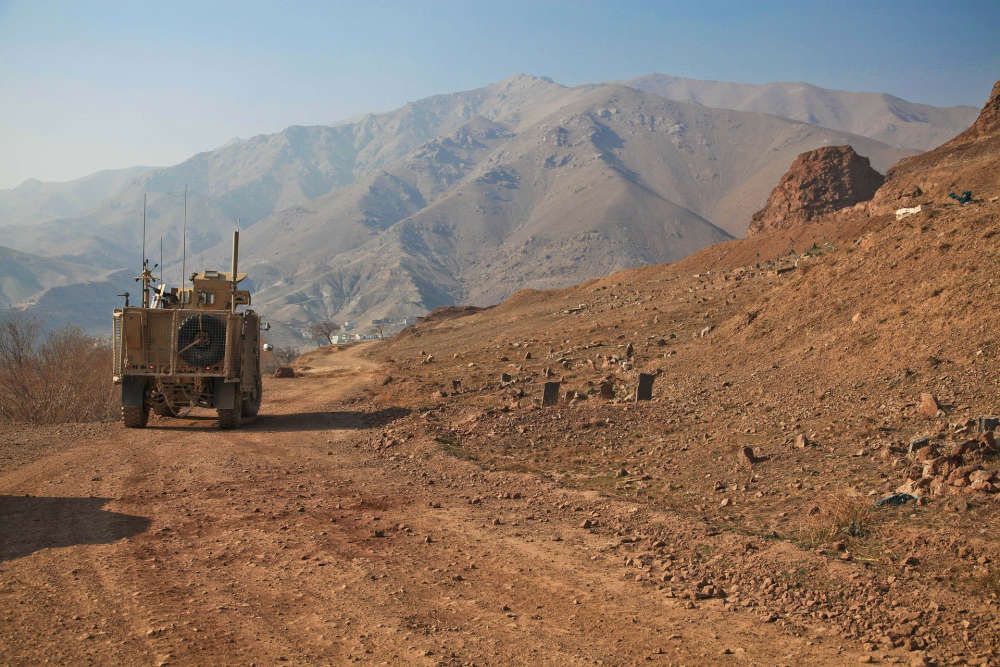 Credit: Amber Clay from Pixabay.
On Saturday (28 August), the last RAF flight carrying British troops left Kabul ending the UK's 20-year military deployment in Afghanistan.
Over 15,000 vulnerable people were evacuated as part of Operation Pitting, after the Taliban regained control of the country two weeks ago.
However, for some of the UK's Armed Forces and veteran community the crisis in Afghanistan has brought up difficult memories and conflicting emotions – with many now reaching out for support.
The country's leading mental health charity for veterans Combat Stress, recently saw a surge in calls to its helpline.
Combat Stress stated press coverage of the Taliban's takeover "could be re-traumatising some veterans or worsening conditions," such as Post Traumatic Stress Disorder (PTSD).
Furthermore, the Royal British Legion (RBL) also revealed it has been contacted by former personnel following the situation in Afghanistan.
A spokesperson for the Royal British Legion commented: "We understand that the ongoing events in Afghanistan are distressing and difficult for members of the British Armed Forces, veterans, their families, and the families who lost loved ones in the conflict. Many people have already contacted the RBL.
"Our vital message to the Armed Forces community is that you are not alone, we stand ready to support you, we encourage you to reach out to one another, and we urge anyone who is struggling to contact us on 0808 802 8080 or visit www.rbl.org.uk."
On Tuesday (31 August), the UK government announced veterans' mental health support would receive an additional £2.7 million in funding.
The extra funds will be used for Op COURAGE – a specialist metal health service run by NHS England to help serving personnel in transition, veterans and their families.
The NHS Midlands and East Veterans Transition, Intervention and Liaison Service (TILS) is an integral part of Op COURAGE.
Based in Colchester, the East Anglia TILS team offers trauma therapy and employment support to veterans within Hertfordshire, regardless of their age or length of military service.
Since 2017, the regional service has treated over 14,500 individuals including those with PTSD, and offers a 24-hour support line for patients who need extra support.
The East Anglia TIL Service works closely with the military mental health team at Merville Barracks – where 16 Air Assault Brigade and specifically 2 Para helped redeploy individuals from Kabul back to the UK.
TILS has received referrals in the East of England following the crisis in Afghanistan.
David Powell RMN MSc, Armed Forces Champion, Regional Lead (Military and Veterans), Midlands and East Veterans TILS, said:
"We have seen a slight increase in referrals across the area and this does include Hertfordshire, but equally those veterans that we are seeing are reporting difficulties in coming to terms with current events.
"In addition, this is also affecting families and we are getting requests to assist with support from parents and families whose sons and daughters were injured in the conflict.
"An emerging theme is one of Moral Injury in which veterans are questioning their deployments and whether it was a success.
"The military family is a proud one, and this has impacted across the whole serving and veteran's sphere."
There are 28,000 veterans estimated to be living in Hertfordshire.
The County Council offers support to ex-service men and women through Hertfordshire Heroes, an initiative set up to deliver the Armed Forces Covenant locally.
In a recent statement Leader of Hertfordshire County Council, Richard Roberts, said the authority's "heartfelt thoughts" went "out to all those in the Armed Forces community affected by the conflict […] as well as the Afghans, who did so much to support our military and civilian endeavours".
Mr Roberts encouraged anyone who needed help to "reach out" for support.
Hertfordshire County Council told Vibe 107.6 FM: "Although we haven't directly received any contact from veterans requiring mental health support over the last few weeks, we realise that the developing situation in Afghanistan will no doubt have an impact on veterans who served in that region, and their families.
"We have been promoting Advice and support for veterans & ex-forces | Veterans' Gateway for veterans or anyone in the armed forces community who may need to talk.
"We also have a page on our Hertfordshire Heroes website: Where can I find support?
"The Government has also published the following: Support for veterans - GOV.UK."