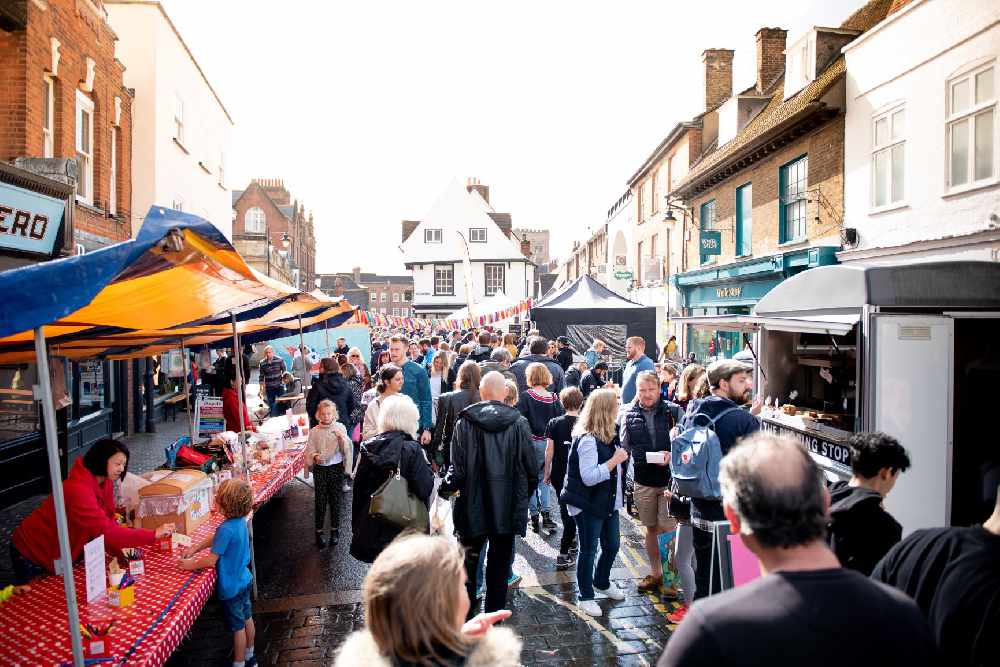 Last year's festival. Picture: St Albans City and District Council.
This month's St Albans Food and Drink Festival is well underway. Now in its 13th year, the event showcases a wide variety of local food, drink and produce.
The council were 'determined to celebrate the district's vibrant food and drink scene,' even though there have been some difficulties.
Mandy McNeil, Portfolio Holder for Business, Tourism and Culture for St Albans City and District Council, said:
"I'm delighted that we have been able to stage the food and drink festival, despite the challenges of Covid-19. We have worked hard behind the scenes along with our partners, including the St Albans Visitor Partnership and St Albans BID, to ensure it could still take place in some form."
She stressed 'it was more important than ever' to offer 'support' to local businesses, and 'help them through the public health emergency.'
Councillor McNeil went onto add:
"Our restaurants, pubs, cafes and takeaways not only help create a vibrant city centre but are also vital for our local economy, providing many jobs and attracting visitors."
Furthermore, she explained how 'the festival' offered businesses 'a great opportunity to engage' with the public, along with showcasing 'both their talent and the wonderful services' they offer. Today visitors were able to attend a pop-up food market, and sample the street food being cooked.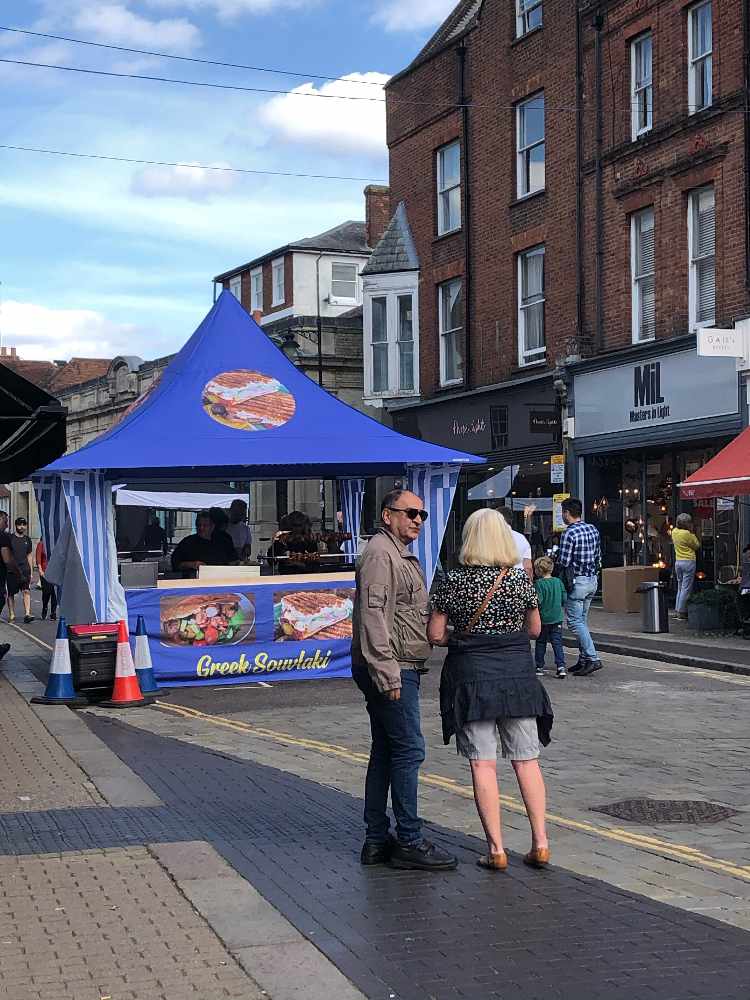 A pop-up market at this year's St Albans Food and Drink Festival. Picture: St Albans City and District Council.
Organisers have this time been unable to 'hold' one of the event's 'annual highlights,' the street 'Feastival'. Normally over 100 stalls would fill the city centre, and it typically attracts 15,000 people. Yet due to its large turnout, it would have been difficult to 'maintain' social distancing in the current climate.
However, there are still many activities which you can enjoy throughout the remainder of September. Each week there is a different theme, with the opportunity for people to access events online. This includes videos of cooking demonstrations, as well as a competition giveaway.
The festival is on until the 28th September. For more information visit: https://www.enjoystalbans.com/things-to-do/st-albans-food-and-drink-festival