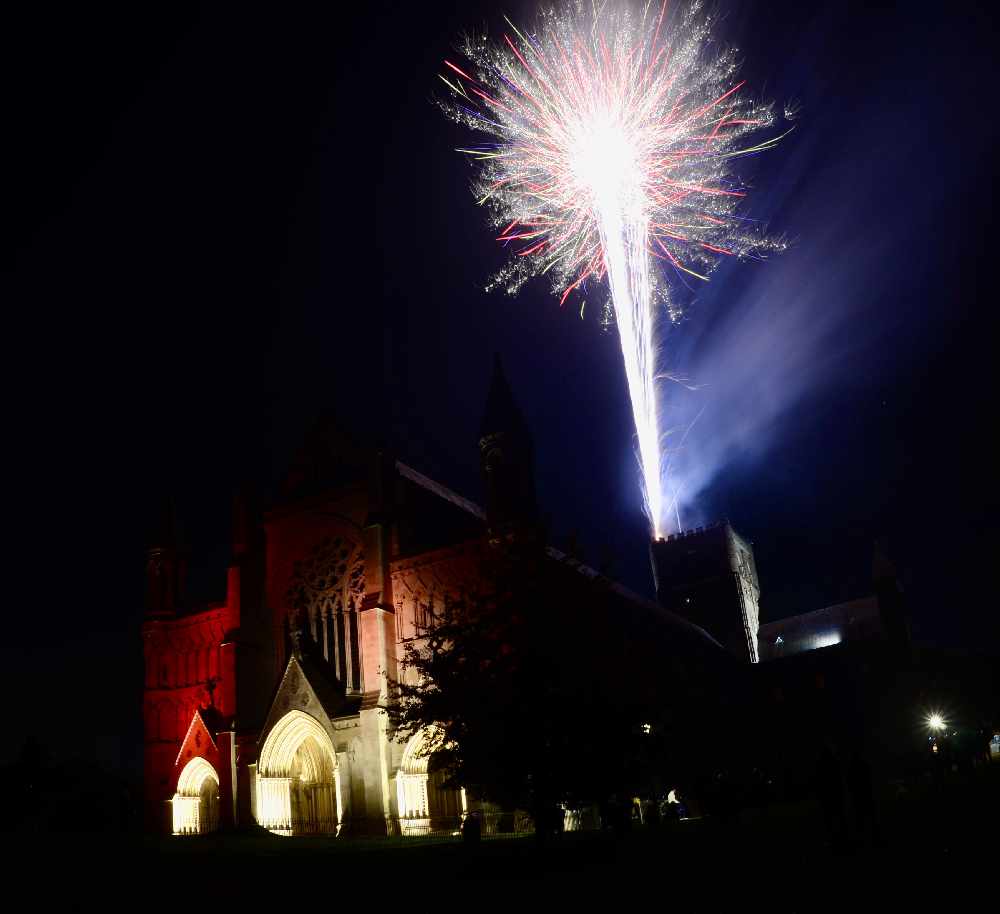 The annual event which usually attracts up to 20,000 people to Verulamium Park, was reimagined this year and following a successful Crowdfunding campaign, £40,000 was raised to put on the spectacular, with at least £20,000 being donated to local charities.
Residents were asked to 'Look Up Together' as the 10-minute simultaneous displays, from secret sites across the city, wowed people from their homes.
Rockets were fired from the Cathedral's 11th Century Norman Tower signalling the start of the display. Thousands from around the world, also tuned in live on the Cathedral's YouTube channel to watch the display soar above the city.
Paul Dean, Chairman of St Albans Cathedral Fireworks Committee said:
''The response of the people of St Albans to our crowdfunding appeal has been truly fabulous, if not wholly
unexpected".
Lucy Hume Joint Fundraising Director – Hospice of St Francis said:
"A huge congratulations to all those involved with the magnificent doorstep fireworks display this weekend! We are
incredibly grateful to have been a chosen charity this year and would like to pass on our most heartfelt thanks to each and every resident of St Albans for showing their generosity. Your support means no patient will die alone and no carer will be left isolated – thank you".
David Barker Chief Executive at Youth Talk said:
''Despite the dark and dreary evenings, we were delighted to be part of a sparkling celebration which lit up the skies across St Albans. A huge
thank you to all the residents who generously donated to the St Albans fireworks display. Demand for our services is sadly set to soar and we are determined to be there for young people across St Albans and the surrounding areas who need us now more than ever.